MYRNE is making his metaverse debut. 
The Singaporean DJ will be taking a deep dive into virtual reality, performing for the first time ever in the digital world at Bandwagon Pixel Party. Put together by Bandwagon in partnership with EBX, Pixel Party serves as the music media company's first venture into the metaverse and is set to bring Asian artists on a stage like no other, starting with the 'Afterdark' hitmaker. 
The inaugural edition of Bandwagon Pixel Party is slated to happen on 30 January at 10 PM SGT on Decentraland. 
BANDWAGON TV
To enter the metaverse with MYRNE, attendees will simply need to create an account on Decentraland and of course, customise their own avatar. To fully enjoy the virtual experience, guests can create a free digital wallet via Metamask that can store their in-world progress and digital assets. Check out our complete guide below!
The first 250 attendees of Bandwagon Pixel Party will be issued a POAP (Proof of Attendance Protocol) NFT that will give you access to Bandwagon's future NFT drops. 
---
WHO IS MYRNE?
Recognised for seamlessly weaving the worlds of pop, house, and high-energy electronic music, MYRNE is considered one of Singapore's most prolific electronic acts. He is most known for his 2017 hit 'Afterdark'  which features Avielia. 
Through the years, MYRNE has grown to become one of the region's most exciting artists. In the past, he's performed on a number of stages across the world including Hard Summer, Tomorrowland, Ultra Music Festival Miami, and more. 
What is Decentraland?
Think our world but in the virtual realm and way cooler, that's Decentraland. Considered one of the first platforms to welcome us to the Metaverse, Decentraland allows users to create an avatar, explore digital environments, interact with others, and attend various events. 
While it is completely free to use, a true Decentraland experience begins once you connect your digital wallet to the game, where you can store your in-world progress and digital assets like NFTs.
How to tune in to Bandwagon Pixel Party?
Joining Bandwagon and MYRNE in the metaverse is simple. All you need is to create a Decentraland account and you're in! All you'll need is a good computer or desktop that will be able to handle the entire metaverse experience. 
To complete your time at Decentraland, you can also sign up for a digital wallet. 
Join Bandwagon Pixel Party here.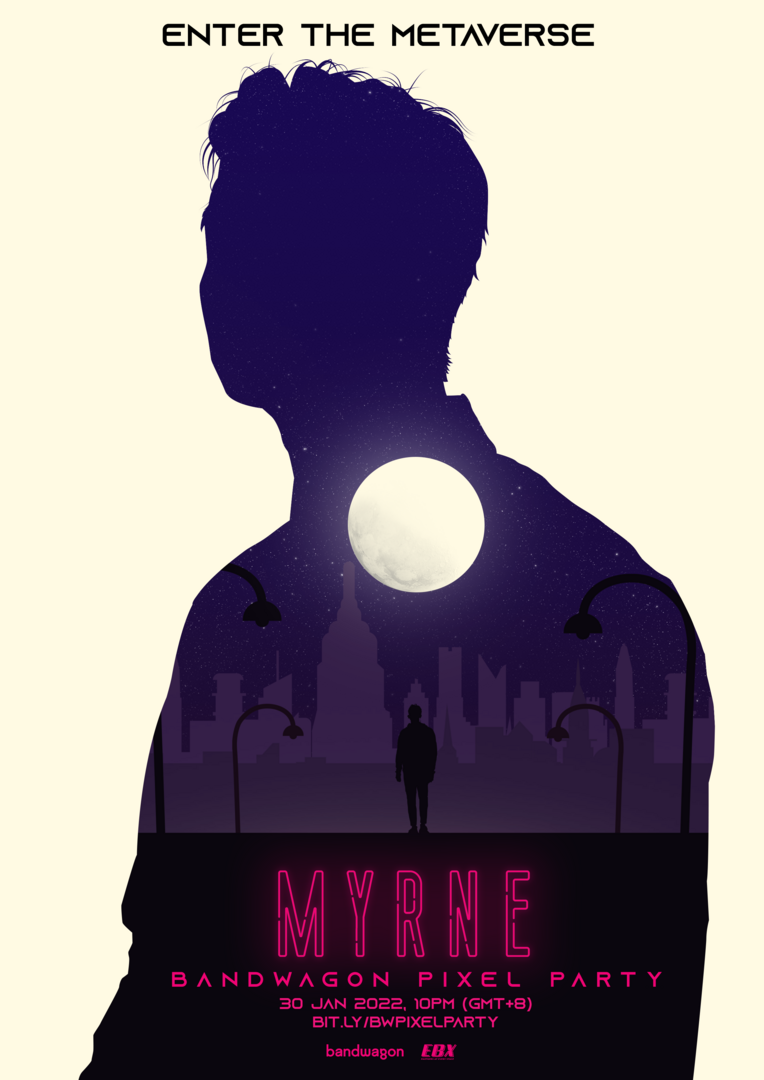 Like what you read? Show our writer some love!
---