Attending any kind of festival needs some foreplanning and Singapore International Festival of Arts (SIFA) is no different. 
This summer, the internationally renowned art event is returning bigger than ever before, bringing together reality and the digital sphere. Divided into three layers—Creation, Life Profusion, and SIFA X, SIFA 2022 will be showcasing a wide range of original works that transcend a multitude of spaces. 
SIFA 2022 will be happening from 20 May to 5 June. 
BANDWAGON TV
From high profile, international commissions like Delicate Spells of Mind by acclaimed sci-fi artist Lucy McRae to multi-disciplinary collaborations like the orchestra film The Once and Future, audiences can expect an experience like never before.  
With so many moving parts and spaces that exist between both the real world and digital realms, SIFA is an entire, glorious universe of its own. To embark on this spectacular odyssey, you'll need a roadmap through the exhilarating turns and enchanting tunnels of the highly anticipated festival. 
Check out which programmes are definitely a must-stop for your journey through SIFA 2022 with this quiz below!
---
---
Read more about your results here!
---
The Once and Future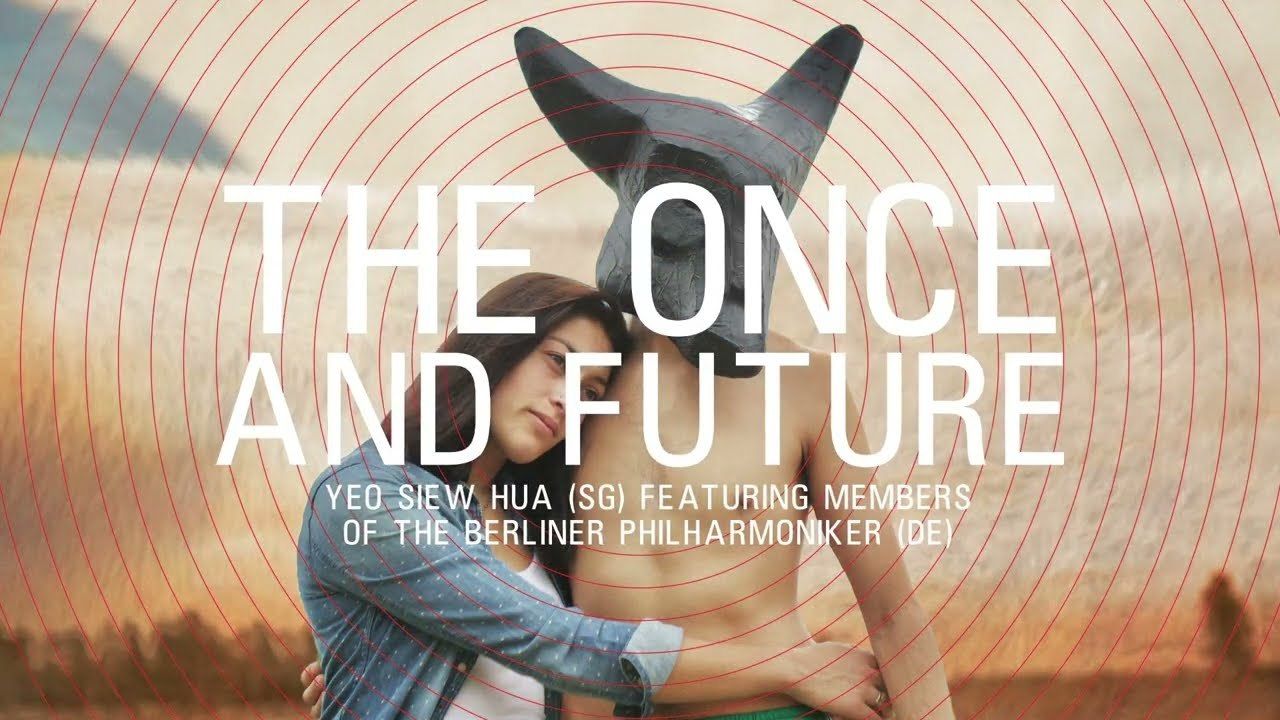 The Once and Future is a collaborative film put together by one of Singapore's leading filmmakers and Young Artists Award recipient Yeo Siew Hua—who is known for his award-winning film A Land Reimagined—and members of Germany's esteemed Berliner Philharmoniker. Intersecting the worlds of classical music and film, the expanded live cinematic experience explores a not-so-distant future where planet Earth is no longer habitable. 
The film follows the voyage of the human race's escape from extinction as we upload our memories and knowledge into a singular entity called The Labyrinth. Testing the boundaries of love and life, The Once and Future explores what it really means to be human. 
The Once and Future will be happening at the Esplanade Theatre on 3 June at 8 PM SGT, 4 June at 2 PM and 8 PM SGT, and 5 June at 2 PM SGT. Tickets are priced at SGD 58, SGD 68 and SGD 88. 
---
HOLLY HERNDON: PROTO
Considerably one of the most distinctive and disruptive voices of this generation, Holly Herndon is setting aflame her first Asian concert at SIFA 2022. Bringing together technology and music, the experimental musician will be performing tracks from her latest album PROTO that combines a human choir and AI voices. 
Guaranteed to be a concert experience like no other, the concert is said to take audiences through a dynamic and exciting trek through Herndon's personal journey, from her childhood experiences in East Tennessee to the most recent phase of her life, learning about today's technological revolutions and music. 
Holly Herndon: PROTO will be happening on 20 - 21 May at 8 PM SGT at the Victoria Theatre. Tickets are priced at SGD 38 and SGD 48.
---
The Neon Hieroglyph
Unconventional, mythical, and full of surprises, The Neon Hieroglyph is the brainchild of the out-of-the-box artist Tai Shani. Inspired by lost stories and collective fantasies, the film series translates several historical narratives into a psychedelic world made of hallucinations and vivid vignettes of the mind. 
Referencing several historial stories like a 450-year ergot poisoning outbreak in Alicudi and Palaeolithic caves, Shani's spectacular film threads between fantasy and reality as it takes audiences through the artist's mind and creative expression. This iteration of The Neon Hieroglyph comes specially made for SIFA 2022. 
The Neon Hieroglyph will be happening from 27 - 29 May at 8 PM SGT at the Pasir Panjang Power Station. Tickets to the event are priced at SGD 35.
---
Delicate Spells of Mind
As part of SIFA's virtual platform Life Profusion's +DREAM content portal, SIFA will be premiering the commissioned film Delicate Spells of Mind by renowned science fiction artist Lucy McRae. The performance film unravels the operating systems of the human mind by simultaneously exploring two vastly different worlds: that of the 'Seeker' and the 'Other'. 
Consistently switching between the two perspectives, Delicate Spells of Mind provides an existential exploration of the human psyche and spotlights how humanity, technology, ethics, and science relate and work together. 
The premiere of Lucy Mcrae's Delicate Spells of Mind will be happening daily from 20 May to 5 June online, with tickets priced at SGD 15. 
---
Presented by Singapore International Festival of Arts 
Like what you read? Show our writer some love!
---