The month of January was stacked to the brim with live music in Singapore, and February is chalking up to be no different. From the likes of the RAMENGVRL to Angerfist, Pentatonix, Foals, Sabrina Claudio and more, check out our top picks for the gigs you can't afford to miss this February.
---
DAVID TAO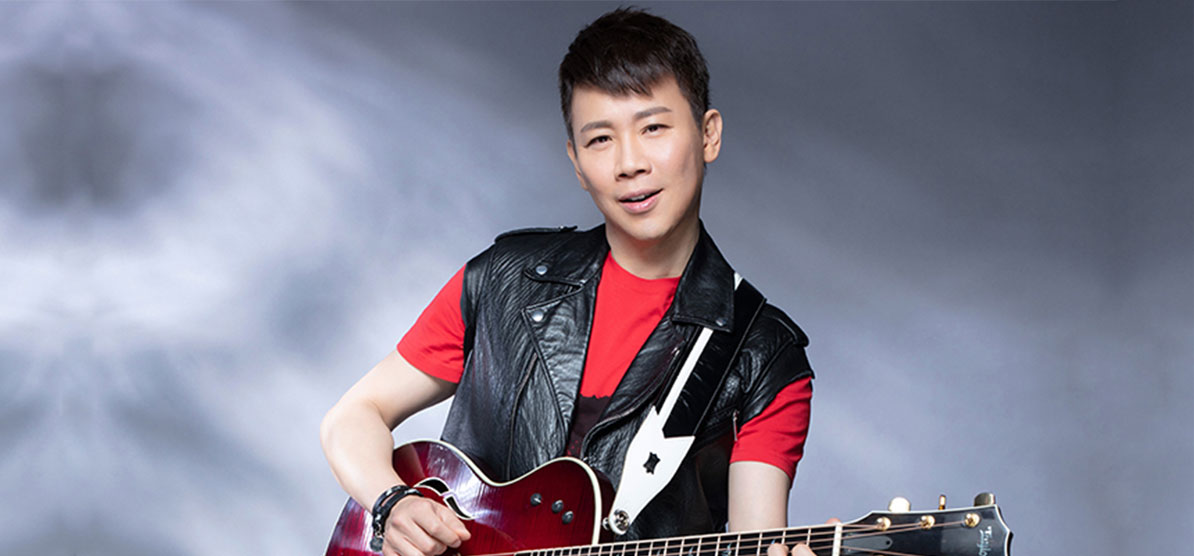 When: 1 February 
Where: Esplanade Concert Hall 
Known as the godfather of Mandarin R&B, the singer-songwriter will be bringing his signature meld of R&B and rock to Singapore on 1 February. Expect old favourites such as 'Airport 10.30', 'Close to You', and more. 
Get your tickets here. 
---
CHAMSOM
When: 8 February
Where: Lion Studios
Korean indie band Chamsom (A.K.A Sesame & Cotton Candy) will be performing in Singapore for the first-ever time in February 2020. Having been a part of the indie scene since 2010, the three-piece recently released its latest album Boong- last year. The band also recently released a four-part EP series titled Dream Wave. Expect to hear some of their top hits from the new album including 'Pluto' and 'You Don't Know How I Wanna Hold You'. 
Get your tickets here. 
---
RAMENGVRL
When: 7 February
Where: 222 Arts Club
Indonesian hip-hop artist Ramengvrl is set to make her highly anticipated return to Singapore next month. She will be joined by special guest RRILEY, also known as Sandra Riley Tang from the Sam Willows.
Get your tickets here. 
---
OZI 
When: 7 February 
Where: Esplanade Annexe Studios
Catch Taiwanese-American artist Ozi at his Singapore debut at in::music. Known for his unique sound that has won him the title of Best New Artist at the 2019 Golden Melody Awards, he will be showcasing a heady fusion of jazz and R&B during his performance. 
Get your tickets here. 
---
ANGERFIST
When: 8 February
Where: Zouk Singapore
Electronic hardcore hero makes his debut in Singapore at long last, as he takes over Zouk Singapore for a night of musical murder. This is not for the faint of heart. 
For more information, click here.  
---
ILLENIUM
When: 8 February
Where: MARQUEE Singapore
Future bass and melodic dubstep extraordinaire Illenium is set to take over the decks at Marquee Singapore this February for a night of bass that'll somehow get you to face your emotions, and soon you'll find yourself crying while headbanging but it'll be fun so you should really go. 
Get your tickets here. 
---
RAVEENA
When: 10 March
Where: 222 Arts Club
Concert promoters Collective Minds has announced the arrival of critically acclaimed soul and R&B singer Raveena this March, hot off the heels of her landmark NPR Tiny Desk Concert.
Inspired by artists like Sade, Corrine Bailey Rae, Minnie Riperton, and Asha Puthli, Raveena started working on her passionate and gently funky songs after meeting her producer, Everett Orr, about five years ago. Since then, her career trajectory has skyrocketed, and has made her one of the most sought-after artists of our time. 
Get your tickets here. 
---
PENTATONIX
When: 11 February
Where: The Star Theatre
Pentatonix, one of the biggest a cappella groups in the world, will be returning to Singapore after almost four years. Besides its vocal perfection, Pentatonix also promises to deliver a visually stunning performance each time. The three-time Grammy award winner has sold more than 10 million albums and performed for numerous sold out shows globally. Some of its top hits include 'Hallelujah', 'Radioactive', 'Daft Punk', and 'Mary, Did You Know'. 
Get your tickets here. 
---
GILLES PETERSON
When: 14 February
Where: 222 Arts Club
The globally renowned dance music icon and tastemaker will be in Singapore for a one-night only performance alongside MC General Rubbish, presented by concert promoter Collective Minds. 
Get your tickets here. 
---
KENNY G
When: 18 February
Where: Sands Theatre, Marina Bay Sands
Kenny G is set to return to Singapore in February 2020 for a one-night-only concert. Audiences can be assured of their favourite classic hits and a night of smooth jazz with the legendary instrumentalist.
Get your tickets here.
---
98 DEGREES
When: 20 February
Where: The Star Theatre
Renowned R&B group 98 Degrees is set to perform in Singapore in February next year. Formed in 1996, the group, known for hits such as 'Because of You', 'True to Your Heart' and 'My Everything' experienced widespread success before breaking up in 2002. A decade later, the group reformed, and began touring again. 
Get your tickets here. 
---
GARDEN BEATS – FOALS, SABRINA CLAUDIO & MORE
When: 29 February
Where: Fort Canning Park
Headlining Garden Beats 2020 will be beloved indie band Foals, fast-rising R&B singer Sabrina Claudio and acclaimed electronic act Gioli & Assia. More acts are expected to be announced in the coming weeks. 
Get your tickets here. 
---
YIRUMA
When: 29 February
Where: The Star Theatre
Internationally acclaimed pianist-composer Yiruma will be making his return to Singapore early next year. This will be Yiruma's fifth concert on Singaporean shores, having performed in Singapore twice in 2015, followed by performances in 2016, 2017 and 2018. Next year, he will be set to charm the masses once again with signature pieces such as 'River Flows in You', 'Kiss the Rain', 'Love Me' and 'May Be'.
Get your tickets here. 
---
MARTIN GRUBINGER 
When: 29 February
Where: Esplanade Concert Hall 
Australian percussionist Martin Grubinger will be performing a concerto written by Chinese composer Tan Dun, known as the man behind the scores for the movie, Crouching Tiger, Hidden Dragon. 
Get your tickets here. 
---
ALIA
When: 29 February
Where: *Scape, The Ground Theatre 
Japanese rock band AliA will be showcasing a wide range of styles with their debut live performance in Singapore at *Scape, Ground Theatre. After releasing their first mini album, alive, they have gone on to work on their second album, realise, releasing it just six months after alive. They are currently on their world tour, AliAliVe2020 Around The World -RE:ALIVE-. 
Get your tickets here.