Math rock has always been an enticing genre. From the beautifully complex melodies to the specifically timed rhythms, the musical style is a wonder to listen to. And for the last nine years, no one seems to do it better than Elephant Gym. 
Characterised by their heavy basslines and evident jazz influences, the Taiwanese trio has become one of the genre's most notable acts, having taken their groovy and trance-like soundscape from Taipei to several corners of the world. 
But, like with most great things – they evolve and change and Elephant Gym is no different. While still exhibiting the classic notions of math rock, the band have given their own distinctive contemporary twist to the genre, experimenting with various arrangements, techniques and musical styles. 
BANDWAGON TV
"At first, we defined ourselves as a 'math rock' or 'post-rock' band. But after we constantly experimented and looked for big little breakthroughs, many of our recent songs sound different from our past work, which makes us wonder how to define our current musical style," Elephant Gym tells Bandwagon. 
And frankly, they don't really plan to. Never stagnant and relentlessly pushing the limits of music, the band has never been one to stick to the confines of genre, wanting solely to make the music that best reflects their individual and collective sound. 
"We as composers don't care that much about defining styles. We write songs that are close to listeners and to people's daily lives, while in some songs we let our imagination explode and add unexpected sounds or combinations, forcing people to stop what they're doing and listen to the song."
Elephant Gym comprises siblings KT (vocals, bass) and Tell (guitar), and their childhood friend Chia-Chin. Sharing a common admiration for math rock, the three came together during their university years wanting to try their own hand at the genre. 
While the trio never intended the band to be their full-time jobs, their love for music proved too hard to resist. Till this day, the same reason continues to fuel Elephant Gym's almost decade long career. 
KT, Tell and Chia-Chin's musical journey is a wholesome one. Two siblings and a childhood best friend, all chasing their life-long passion for music – who doesn't love a cute story? But, it obviously didn't come without its hardships. 
Faced with the immediate harsh realities of pursuing a career in music, Elephant Gym's early days were often strewed with rising tension. 
"After graduating from college, we tried to make music a full-time job and had to deal with lots of administrative work. So there was a time when conflicts, mistrust, and misunderstanding often arose," shared KT. 
The band, however, are immensely grateful for those times. In fact, their fights and arguments are some of their favourite moments of their journey, citing how they've only gotten closer and wiser because of it. 
Recounting a specific day in 2014, Tell shares, "We were in the studio assigning tasks, and suddenly got into a huge fight. We argued so loud that the recording engineer sought shelter in another room. KT was furious and scratched her hand so hard that it bled. Later on, we began to understand our strengths and weaknesses, and got better at dividing work."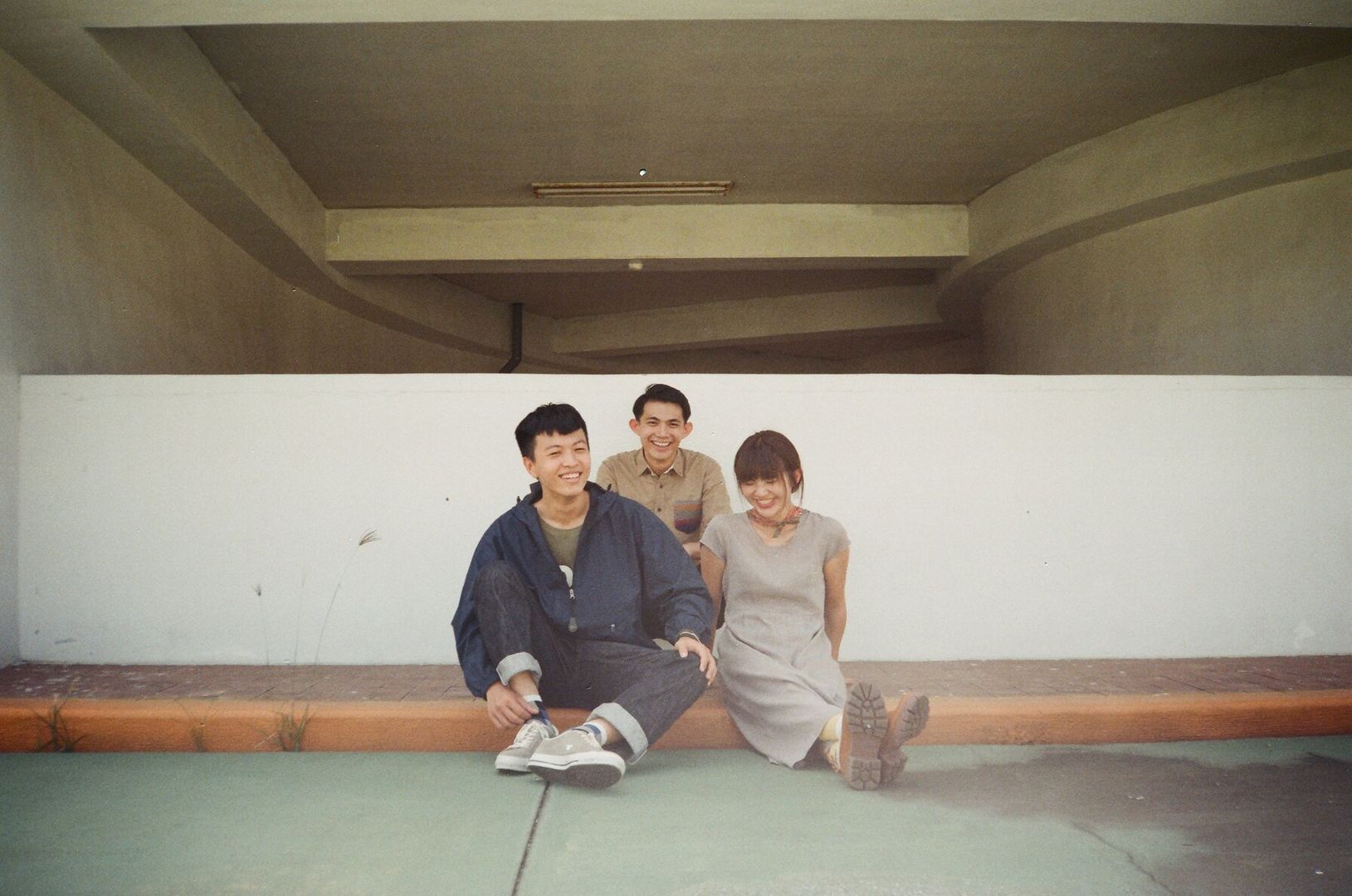 "Now we have our own studio, and the three of us have a clearer work assignment––we're also older and more steady––we are learning again to be open with each other and accept different opinions in our communication," says KT. 
"These arguments can be tormenting at the moment, but they also help us grow mentally," adds Tell. 
When asked about their group dynamics now, Chia-Chin says, "'Balance', which happens to be the title of our first EP, has been the core of our operation. Whether it's making music or deciding on other matters, the three of us always want to pursue balance."
And it's true. From their music-making process where they take turns leading a song to administrative matters where they manage their individual avenues of expertise, the independent band have always pulled in their own weight in whichever way they can. 
By maintaining "balance" and continuously reigniting their passion, Elephant Gym has released a hefty collection of records and singles through the years. They released their first EP in 2013 and their debut album, Angle a year later. The band also came out with their second EP, Work and second album Underwater in 2016 and 2019 respectively, as well as some of their popular singles 'Quilt', and 'Half'. 
Even with their impressive musical arsenal, there's nothing that Elephant Gym themselves are completely content with. 
"We made our first EP in 2013 and finished recording in a daze. After the recording, I found that… it was really awful haha! In fact, we still haven't produced a work that we're one hundred percent satisfied with. Of course, there is a lot of room for improvement in the songs, but we never knew that there are so many details in making music," shared Tell. 
Taking after their biggest, and immensely complex, musical influence - math rock, the band are precise with details, wanting every single or beat executed perfectly. 
"Every time we record a new song, we learn something more about how to make or produce music. I hope that one day we can take care of all the details, choose the sound that truly represents us, and therefore make some music that we'll love from the bottom of our hearts."
Elephant Gym are no strangers to live stages, having been known to rile up a crowd with a single strum of the guitar. Whether it's a quaint show in Manila or a massive festival like SXSW, the math-rock collective are most in their element under a bright spotlight, performing to an excited audience.
Through the years, the band has performed all across the world. When asked about their favourite live stage memory, they fawned over their 2019 performance at the UK's ArcTanGent Festival.
"The audience was crazy and kept waving their hands and screaming. Even the broken loudspeakers couldn't stop their enthusiasm. We were treated like superstars at the festival," reminisced KT. 
With an extensive discography meant to exist on a live stage, the trio were undoubtedly devastated when the COVID-19 outbreak hit early last year. Even with Taiwan's exemplary defence against the pandemic, Elephant Gym had to cancel several shows and festival appearances like Fuji Rock Festival 2020. 
"In the first half of this year, the epidemic broke out in Taiwan, and many shows were cancelled, leaving me quite depressed. At that time, I couldn't help but wonder if the world didn't need music anymore, says Tell. 
Still wanting to offer the world a glimmer of hope through their music, the band pulled together to release their Japan-exclusive EP, Crack Of Dawn. 
"[But, while preparing the EP], it dawned on us that the pandemic can't stop us from delivering beautiful music. Therefore, we produced several songs that would be included in the next album to make a new EP, and also regained the pace and passion for making music."
New EP「CRACK OF DAWN」について from Tell🎸

コメント、最後は日本語が一番苦手なTellが、収録曲"Wings"について少し話しています。一部少し分かりにくいかもしれないですが、分かりますか😅 なんとか、がんばってます pic.twitter.com/dWP7ls7qiE

— Elephant Gym (大象體操) (@Elephant_Gym) August 4, 2021
Spanning four tracks, the new EP comes as the prelude for Elephant Gym's highly anticipated album that sees the band's accumulative inspirations and experience from the last couple of years. 
Speaking on Crack Of Dawn, Chia-Chin revealed that each track sees a different side of the band's musicality and the fruit of their artistic exploration. Off the record is their delicate single 'Dear Humans' that's made in collaboration with Taiwanese theater company Shakespeare's Wild Sisters Group, for the stage play Big Band Species. 
"We were in charge of the score and also played a role in the play. "Dear Humans" is the theme song written for this stage play whose script is based on Darwin's On the Origin of Species. The song, written from the perspective of 'the life left on earth by human beings after the end of time," is meaningful and full of dramatic tension', shared Chia-Chin.
Also on the EP is the band's collaboration with Kaohsiung City Wind Orchestra called 'Wings', a Toe-inspired melody titled 'Go Through The Night', and KT's solo bassist piece 'Dreamlike'.
Crack Of Dawn comes as a special treat for Elephant Gym's Japanese fans, but Chia-Chin reassures, "Don't worry, the songs will also be included in our next album. Stay tuned!"
In almost a decade together, Elephant Gym has had an exciting journey. From taking on stages all across the globe to exploring various avenues of music, the trio have had one hell of a ride together – and it's only just the beginning. 
Something that they've valued through the years has been their independence and limitless creative freedom. "When we write certain songs, we know that the rhythms and sounds are avant-garde or experimental, but we don't limit our imagination for the sake of the market," says Tell. 
The feeling of being unrestrained and free to imagine is a very precious part of Elephant Gym.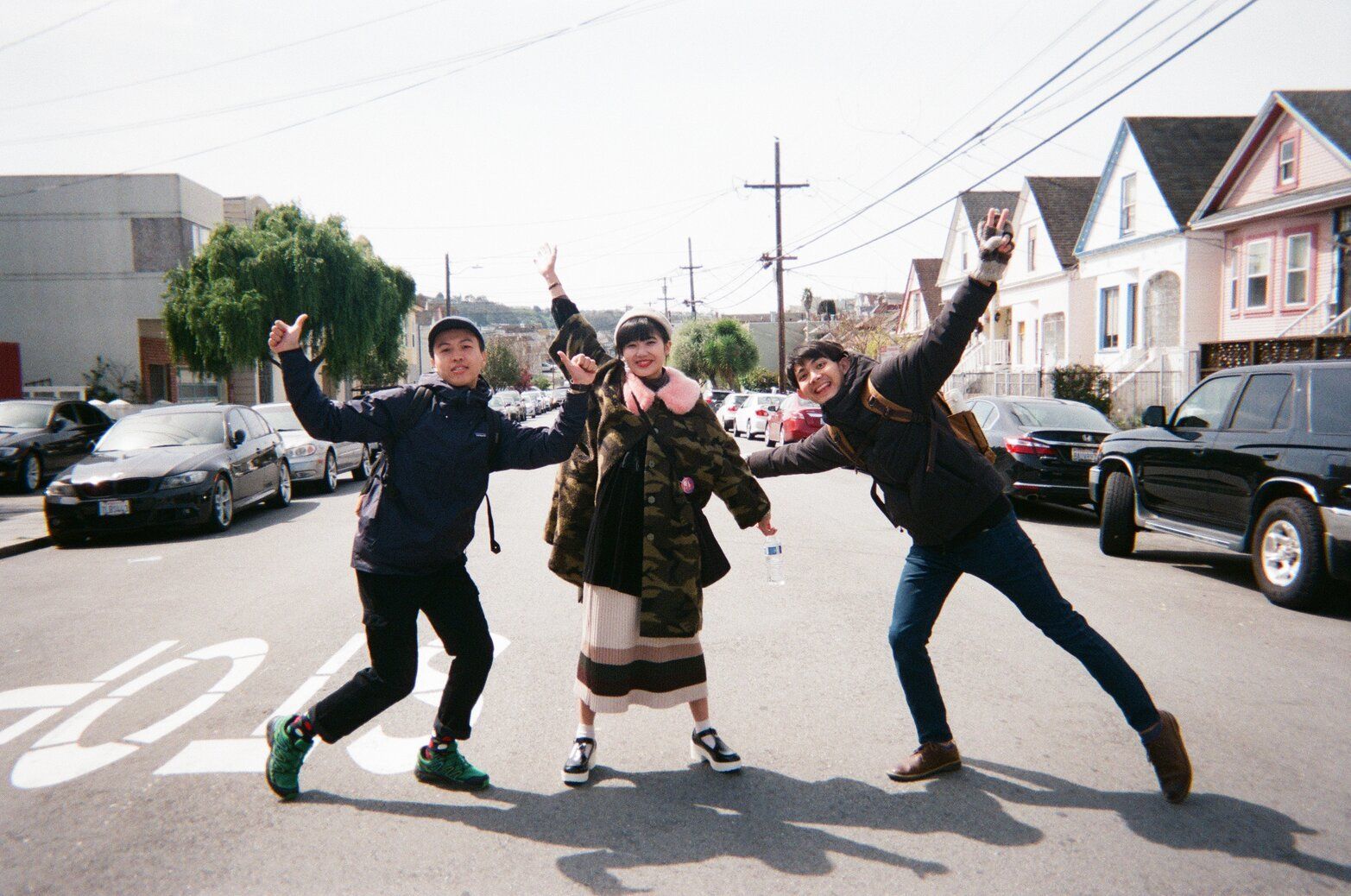 ---
Listen to  Elephant Gym's 'Go Through The Night' here. 
Like what you read? Show our writer some love!
---