dhruv is back with a music video for his hit track, 'double take'.
Featuring scenes of the singer exploring the city on film, the dreamy music video is a perfect fit for the romantic track.
"This video feels like a really good introduction into the world of my first project, which has been a couple of years in the making," dhruv shared. 
 

 

View this post on Instagram

 
"I wanted the 'double take' visual to showcase how everyday life feels elevated when you're falling in love, and I think Aboveground did a really good job of capturing that. We shot it over a couple of days and drove all around London to find locations that felt in the dreamscape of what we were going for. It was risky shooting my first music video on film, but I feel like it paid off."
The up-and-coming musician has seen his career take off after the track when viral on TikTok and other social media platforms. 'double take' topped viral charts in the Philippines and Thailand, and also took spots in the top five in Malaysia, Indonesia, and Singapore.
 

 

View this post on Instagram

 
Talking about the track, dhruv shared: "It's difficult to compute but amazing. I remember celebrating an early milestone when it hit 1000 streams a few days after I dropped it. I really couldn't have expected it to reach this scale, especially since it is my debut and I released it independently."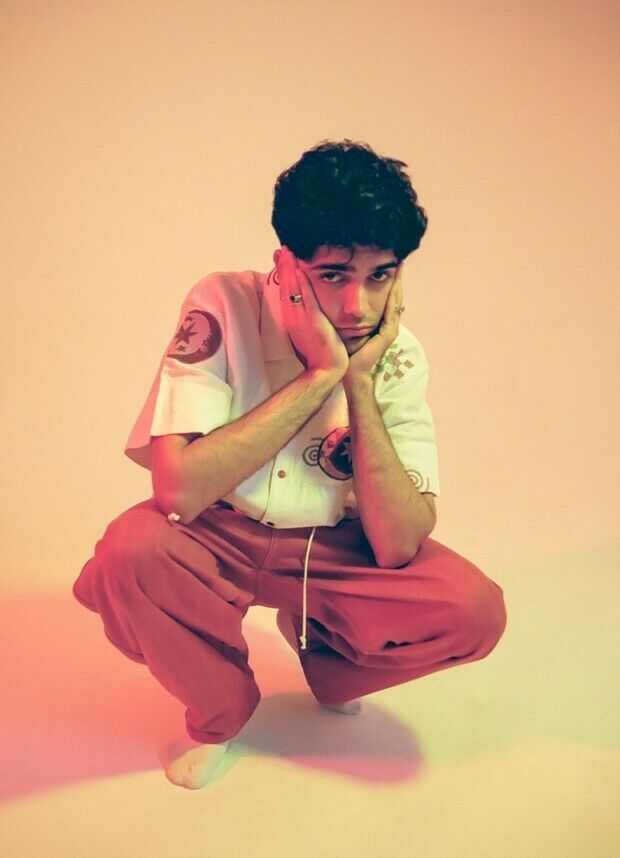 "Friends from high school have been sending me videos of the song playing in coffee shops I used to frequent and on different local stations I'd listen to on my way to school. It's honestly a bit surreal. It feels really special to me that the song has resonated in South East Asia, and in Singapore in particular, because that's where I was raised."
Citing names like Frank Ocean, The Beatles, and Amy Winehouse as inspirations, dhruv began writing his own songs and uploading them onto the internet from an early age. In 2019, he released 'double take', and followed it up with the tracks 'moonlight' and 'vulnerable'.
The 22-year-old's first album is slated for release sometime this year, and will set the groundwork for the singer's global success. "It's really my musical diary over the three years since I've moved away from home. I just write what I know."
---
Listen to 'double take' here:
---