Radiohead are dropping a reissue of their back-to-back records 2000's Kid A and 2001's Amnesiac.
With the upcoming release of KID A MNESIA, the English rock act celebrate the 21st anniversary of their fourth and fifth studio albums along with a collection of 12 previously unreleased songs from the Kid A and Amnesiac sessions in a third disc called Kid Amnesiae. It will also include the never-before-heard outtake 'If You Say the Word', which fans referred to as 'C Minor Song'.
KID A MNESIA is scheduled to drop this coming November 5 (Friday) via XL Recordings.
https://t.co/sMZGB0eE7V
We humbly submit KID A MNESIA to you.
It's a coming of age for Kid A & Amnesiac and it's joined by a new album, Kid Amnesiae, a memory palace of half-remembered, half-forgotten sessions & unreleased material.
All three come out together on November 5th. pic.twitter.com/V5Ms5iRUKl

— Radiohead (@radiohead) September 7, 2021
The full KID A MNESIA collection will include the limited edition 3x LP cream vinyl on 180g, Kid A and Amesiac (both half-speed cuts), Kid Amnesiae, and a 36-page hardback art book.
A limited and numbered 2-cassette edition of KID A MNESIA, called Kid Amnesiette, will also be available. It includes the 2 cassettes, containing five B-sides from the era, and a 36-page booklet.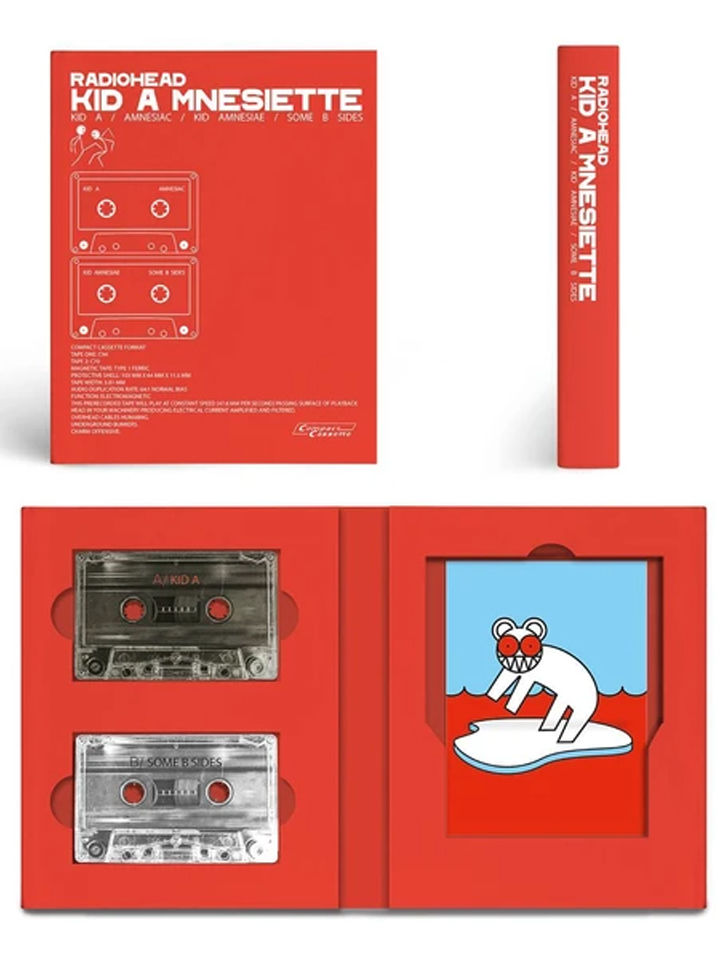 Indie record stores will also offer KID A MNESIA in an exclusive limited edition red vinyl 3LP, black vinyl 3LP, 3x CD, and 3-volume digital formats.
Kid Amnesiae Bonus LP Tracklist:
Like Spinning Plates ('Why Us?' Version)
Untitled V1
Fog (Again Again Version)
If You Say the Word
Follow Me Around
Pulk/Pull (True Love Waits Version)
Untitled V2
The Morning Bell (In the Dark Version)
Pyramid Strings
Alt. Fast Track
Untitled V3
How to Disappear into Strings
Get your copies of KID A MNESIA here.
Stream 'If You Say the Word' below.
---