There's a special kind of magic at K-pop concerts. 
From seeing the venue and surrounding food joints sprinkled with shades of a group's signature colour and witnessing the beautiful twinkling lightsticks illuminate a dark stadium to the excitement of meeting up with your Twitter mutuals for the first time and the awe of synchronized fan chants echoing throughout the arena, it's an enthralling and enchanting experience like no other.
That, for the most part, was precisely what Begin Again: K-pop Edition felt like. 
BANDWAGON TV
On 29 May, fans from all over the country (and even the region) came together at the Smart Araneta Coliseum for one of the first-ever K-pop concerts in the Philippines since the start of the pandemic. Across two hours, the K-pop festival, which was produced by CDM Entertainment, saw ground-shaking performances from ALICE, WEi, NCT DREAM, and SHINee's KEY. 
It was a thrilling night, filled with excited screams and performances that truly had you blown away; here's what went down at Begin Again: K-pop Edition. 
---
AN ECSTATIC CROWD
Much like most concerts, the fun and excitement started way before the actual concert kicked off. Hours before the show, hundreds of fans—lightsticks and banners in hand—congregated around the Coliseum, exchanging merch and stories about their favourite members and songs. 
Whether it was longtime friends, a K-pop family, or Twitter fan clubs finally coming together, the energy outside the venue was high and excited screams were heard from all directions. 
"I'm so excited to see Jaemin, he's my bias if it wasn't obvious," laughed concert-goer Mary, pointing out her glittery blue headband decorated with pictures of the NCT DREAM member.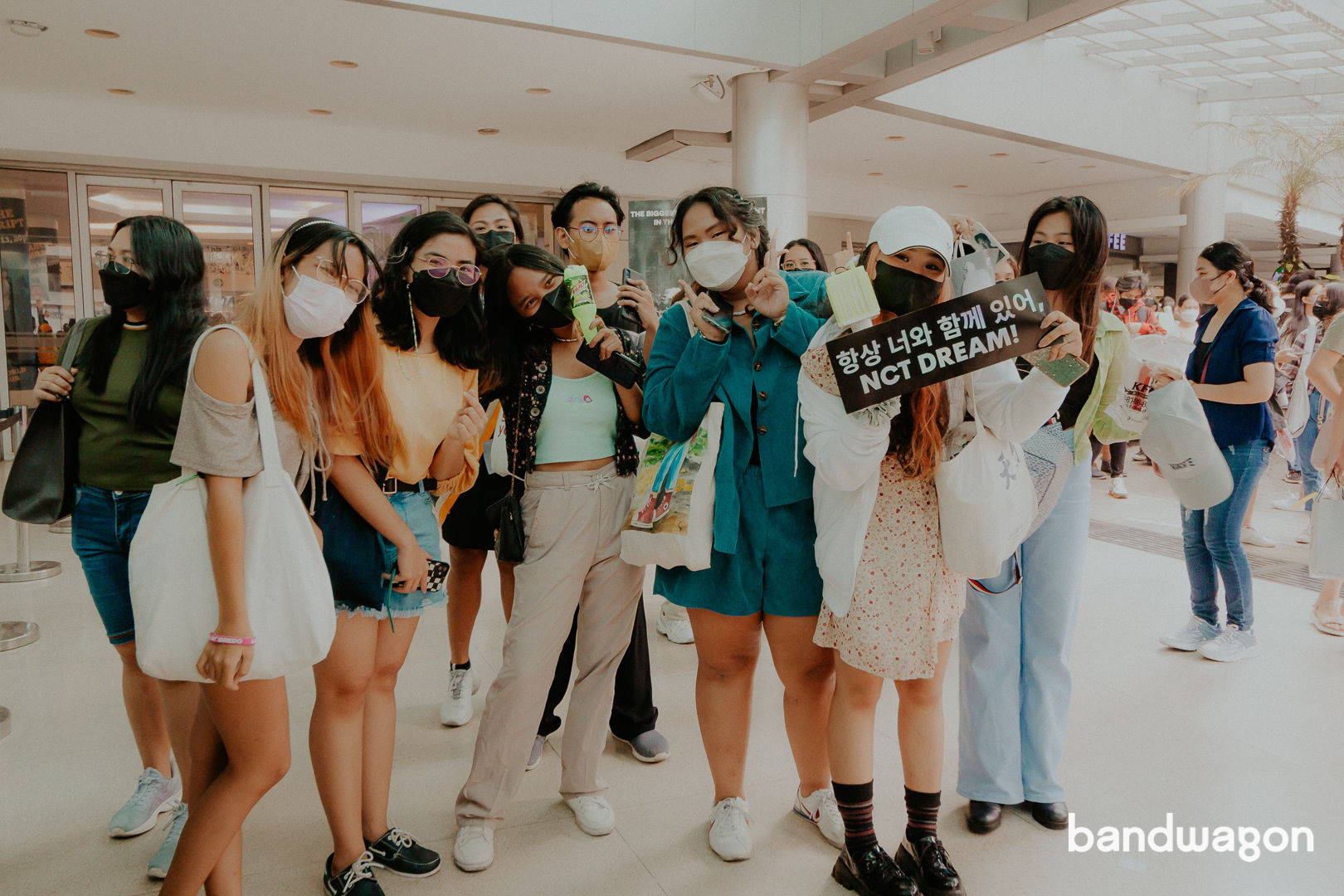 "My bias is Mark pero wala siya today so yung bias wrecker ko nalang, si Jeno (My bias is Mark but he isn't here today so I'll be cheering for Jeno, my bias wrecker)," said fan Mariel, holding up a banner. NCT DREAM's Mark and Haechan, who were both on tour with NCT 127 in Japan, were unable to join the rest of the group for the concert. 
But there were also lines heading in all directions. Without a lot of signage or indicators of where you were supposed to queue up, the entrance of Araneta was a jumble of people solely relying on directions from guards, marshalls, and fellow fans.
K-pop concerts usually draw quite the crowd, even if they're not necessarily attending the show, and it was quite a feat weaving through clusters of people to get to the venue entrance. 
The fans' true excitement, really peaked during the concert, as you'd expect. With loud cheers and sporadic proclamations of love for the groups—and maybe even some tears of joy, like from renowned actress-singer and proud NCTzen and Shawol Sharon Cuneta—on stage, the sound system seemed overwhelmed, getting drowned under the roaring crowd almost instantaneously. 
STUNNING PERFORMANCES
After a while of brewing excitement and anticipation, it was finally time for Begin Again to kick off, indicated only by the lights turning down and screams filling the stadium. It was definitely a surprise not to see a host introduce each act or even hype up the crowd, but the energy of excited fans—some of which even started their own chants—definitely made up for it.
First up on the bill was ALICE, a seven-membered girl group who were previously known as ELRIS. Donning school uniforms, the act opened their set with 'This Is Me', a fitting track as they perform in the Philippines for the first time since their rebranding, followed by 'Summer Dream', 'Power of Love', and 'No Big Deal'. 
The group was a delight to watch, with each performance more mesmerising than the last. For their highly anticipated return to Manila, ALICE definitely brought the heat, opening the show on an absolute high. 
It was WEi's first time in the Philippines but that didn't stop them from earning a chorus of cheers after every performance. The six members gave ground-shaking performances of 'TWILIGHT', 'All Or Nothing', 'Bye Bye Bye', 'Super Bumpy', and 'Too Bad', energising the crowd with their powerful choreography and impressive rap.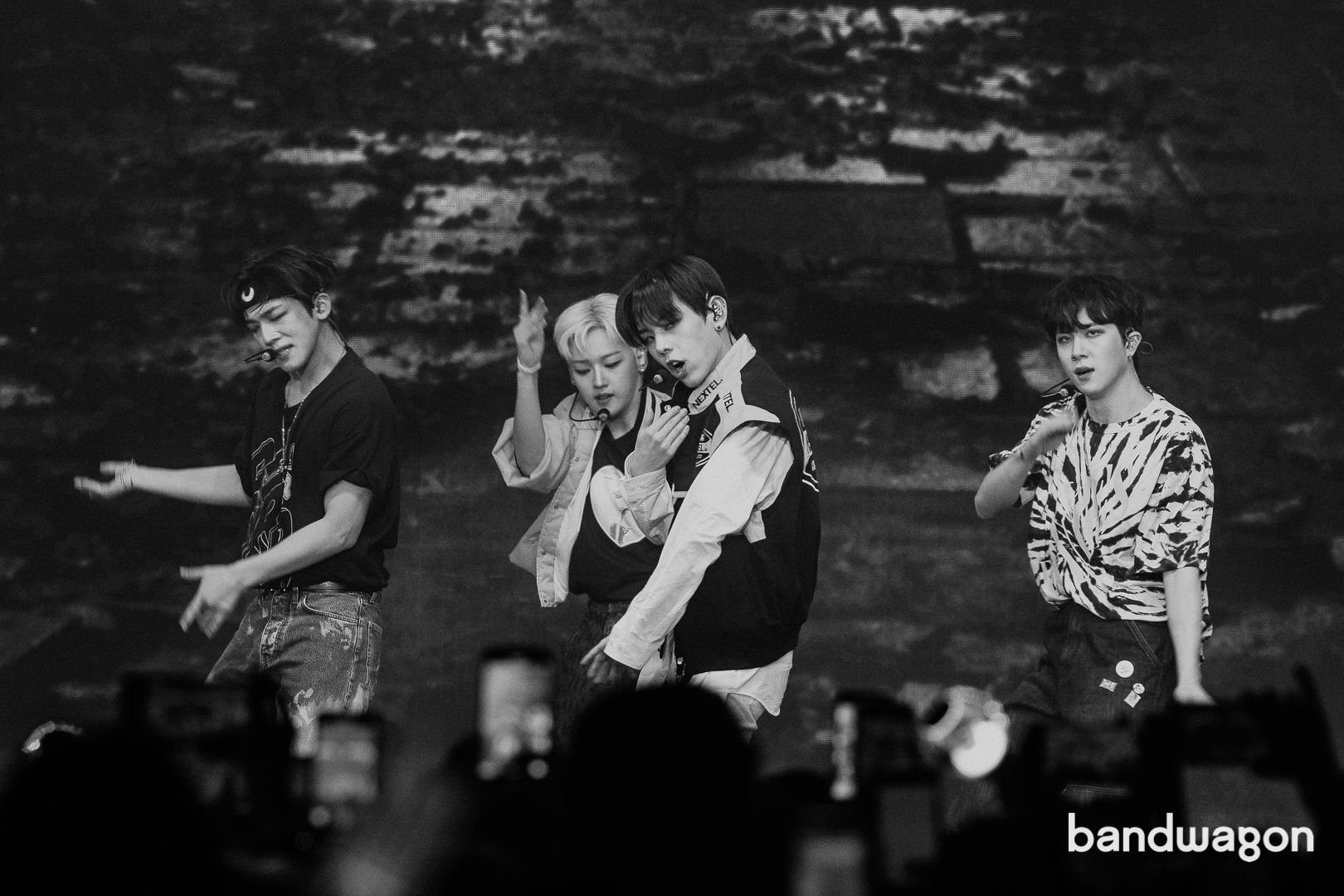 WEi, despite having only performed live stages a handful of times since their debut in 2020, had impeccable stage presence, capturing audiences the moment they appeared on stage. All across their 30-minute set, you could see fans dancing and jumping along to their songs. 
The anticipation for NCT DREAM was no joke. The moment their video rolled in, signalling the beginning of their set, the floors of the arena shook with screams and twinkled with rapidly waving lightsticks. Despite being two members down, the 'BOOM' hitmakers' aura and presence were as strong as it gets. 
While it was no doubt that NCT DREAM are one of K-pop's most talented groups today, it was a completely different experience to witness their talents live. Whether it was clean dance moves or even cleaner vocal runs, you couldn't help but be in awe as they ran through 'Hot Sauce', 'Dive Into You', 'Hello Future', and 'Glitch Mode'. 
If you weren't a fan of NCT DREAM before the concert, you're definitely an NCTzen after their set. It was just a shame, however, that the LED screens were too small to witness the group's boyish charm in all its glory.
Closing out the night was none other than KEY. Extravagant and out of this world (just like his Bad Love EP) the SHINee member undoubtedly gave one of the most captivating performances of the entire concert. From his booming vocals to the way he just naturally interacts with the crowd, there was no doubt that KEY was a spectacular performer. 
While his set was short—too short, in fact, KEY did not fail to spend time with his fans, even starting a sing-along of SHINee's iconic 'Ring Ding Dong' and 'Replay' and getting everyone to chant "COVID, go away".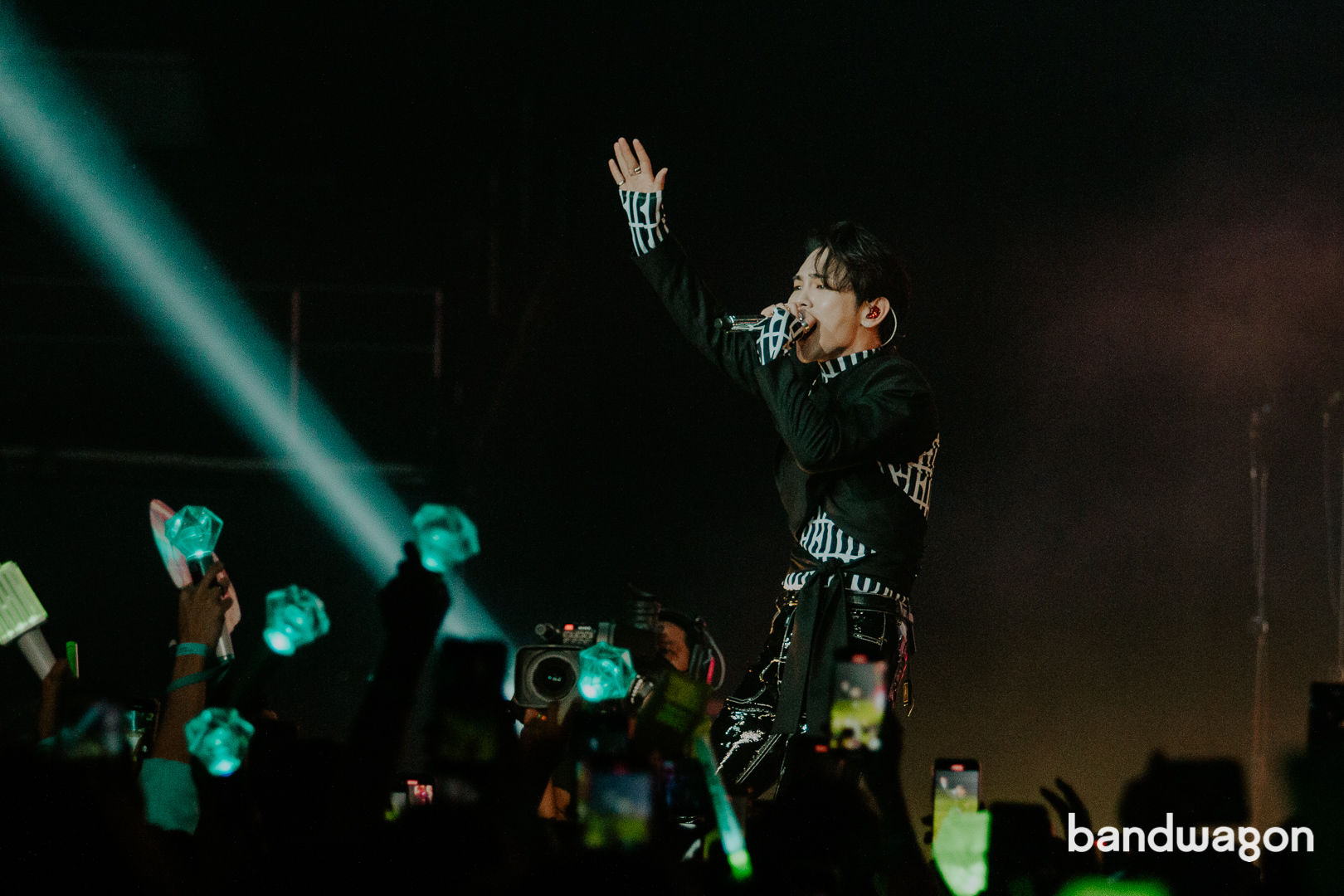 Promising his Filipino fans to come back for a bigger and better stage (maybe, even with his members) soon, KEY closed out a spectacular night with 'Saturday Night', 'Helium', 'This Life' (which we have to point out, was a perfect song to perform for live music-starved fans after two years in an ongoing pandemic), and 'BAD LOVE'. 
And before you knew it, it was over. While any music fan would think any concert was too short, the performances for Begin Again—especially those of the biggest acts of the night: NCT DREAM and KEY—did feel like it ended way too soon. It felt like it was over before you could even get over the fact that your bias was actually on stage.
But with each and every performance across the two-hour spectacle packed with so much power and intensity, the entire crowd loved every moment of it. 
A ROUND OF GAMES 
In between ALICE and WEi's individual sets, the acts played a round of roulette games where the loser had to fulfil some punishments like Random Play Dance, saying 'I Love You' in a cute way, and showing five different hearts to the crowd. 
While it was adorable and fun in theory, they weren't the kind of games that called much for audience participation, most of the segment had the crowd (especially those in farther seats) just waiting for someone to lose. 
But once the punishments were dealt with—especially the Random Play Dance, the audience erupted in cheers, hyping the members on stage. 
---
All in all, Begin Again: K-pop Edition was a good night. While certain logistics made it difficult to get through the shows without a couple of frustrated sighs, nothing beats the adrenaline of seeing your favourite acts in the flesh and dancing and singing your heart out to their top hits.
With performers so excited to take the stage and an audience that matched that intensity in tenfolds, it was a night to remember. 
Like what you read? Show our writer some love!
---