Fresh faced electronic pop artist Jasmine Sokko has seemingly popped up from nowhere to premiere her first single '1057' today. Written and produced herself, her stunning introductory track is an effervescent dance number that captures the spirit and sadness of this millennial generation.
As Sokko describes, her track is an "anthem that champions the struggle for individuality in a world that carelessly defines people by the number of their virtual Followers and intangible Thumbs Ups."
VANS helped made it possible for us to bring you this week's news. (What is this?)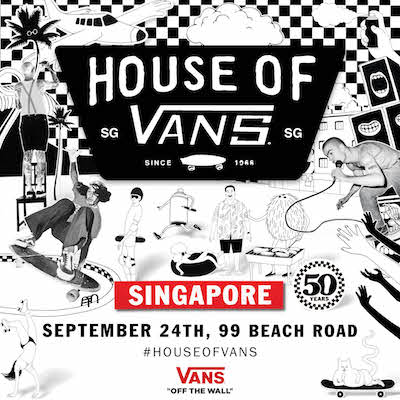 Yup, that description is pretty much in line with the song's title - a stylized allusion to the word "LOST".
This thematically resonant debut showcases strong big room house influences, accentuated by Sokko's remarkably crystalline voice. Mixed by Do Hits signee Yllis, this track will see a Spotify and iTunes release later in the month via freshly-minted label 13 Orphans Records.
BANDWAGON TV
In the meantime, you can either listen to the song via SoundCloud or watch Sokko's artistic vision come to life in the music video for '1057'. Directed and produced by Zake Production and shot at Haji Lane, the music video is a propulsive portrayal of a girl on a mission of discovery.
---