Multi-instrumentalist Damian Steven is a man of many talents, and if you've been around the Singaporean band scene for any extended period of time, you're likely to have seen his versatility in action. He was the guitarist and singer for hardcore band For Better Endings, he plays bass for post-rock ensemble 7nightsatsea and he even drums for noisecore outfit Little Girl Terrorist. How's that for a resume?
Recently though, Stevens has decided to combine his many skills into a personal singer-songwriter project called Widower's Palms. As he himself says, "I sing, strum, kick and shake, all at once" - which is all true! More than just a guy with his guitar, this one man indie band has gone to great lengths to play every instrument in the composition of his raw and emotive three-song debut EP.
VANS helped made it possible for us to bring you this week's news. (What is this?)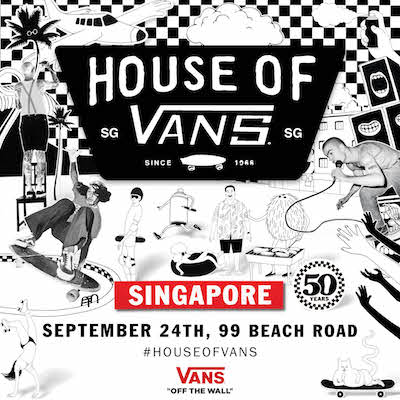 As he explains it, "I wanted to create music that sounded full enough when performed on my own, with the possibility of going faster and sounding bigger than most solo singer-songwriter acts."
Spurred on by real-life tribulations, his eponymous EP is a searching and introspective journey through heartache, loss, acceptance and even closure. From failed relationships to fatigue as an artist, Steven's confessional narratives may be sorrowful, but you sense the process of catharsis coming out of it.
Watch the music video for 'Best Wishes', directed by Jeremy Steven, below.
The EP is available via iTunes and can be streamed via Spotify.
---
You can catch Widower's Palms at 100 Bands Festival this Saturday, 24 September at 4.30pm.
---