From E-TracX to Pop Trash, there are plenty of quality of DJ schools for would-be DJs in Singapore. And now you can add Zouk to the list of electronic institutions looking to nurture burgeoning talent behind the decks. 
With the recent opening of the Zouk Academy, Singapore's longest-running nightlife brand now offers candidates an education into what it takes to be a professional DJ in one of the world's leading clubs. And besides their enriching, multi-tiered lessons, students there will also have the added bonus of being mentored by some of the best in the industry.
VANS helped made it possible for us to bring you this week's news. (What is this?)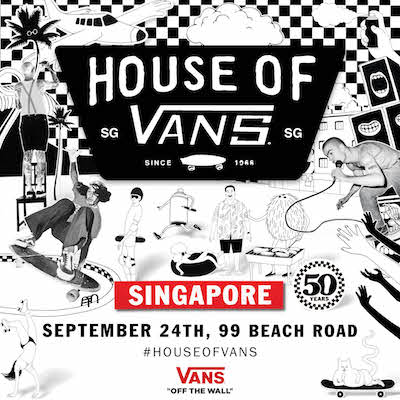 Featuring a staff room of instructors made up of their illustrious residents such as Jeremy Boon, Andrew Tang, Ghetto, Lincey and Matthew - you can bet that trainees will be in good hands. Boasting over 50 years of international experience amongst them (including playing at some of the world's most famous venues), these instructors will be able to offer professional advise beyond the requisite technical skills. 
Courses offered range from An Introduction to Intermediate to Graduate levels. Introductory courses are catered specially for newbies to learn the fundamentals, while the intermediate level is tailored for those who wish to make the move from bedroom to main room. From mixing and programing to crowd reading and library sourcing - pupils will be up-skilled by seasoned professionals.
Of course, The Zouk Academy Graduate program is the most advanced, and will only be offered to candidates who show "outstanding promise and a sound understanding of the key principles of music and DJing".
---
Please visit Zouk Academy's official website for more information on how to book your lessons. All courses will be conducted at Zouk Singapore itself, within their art studios and multiple live rooms.
---