Twitter has brought back #TweetYourMusic. 
In celebration of World Music Day, the social media platform has re-launched their #TweetYourMusic campaign to put a spotlight on Southeast Asia's local music scene and music communities.
As part of this campaign, Twitter will be sharing a series of fun and creative activities, across Twitter Polls and Twitter Spaces, to celebrate local musicians and their fans. Twitter will be collaborating with an array of musicians from across the region, including Indonesia's Barry Likumahuwa, JKT48, and Raja Giannuca, the Philippines' Zack Tabudlo, Ace Banzuelo, and Jikamarie, and Thailand's 4EVE, Hannah Rosenbloom, and Korranid Loasubinprasoet.
Para sa lahat ng mga mahilig sa musika, i-celebrate natin ang #WorldMusicDay sa pamamagitan ng pagtutok sa #TweetYourMusic Spaces kasama ang mga local artists 🎶

📅 June 23, 2022
⏲️ 7:00 PM
🎵 @jrldm008 @jikamarie @itspaulpablo; Hosted by: @HannahBacanihttps://t.co/IJXXpSN2Ed

— Twitter Philippines (@TwitterPH) June 21, 2022
BANDWAGON TV
Southeast Asia is one of Twitter most active music communities, with fans having contributed to 4.3 billion conversations on the platform from June 2021 through May 2022. This was a 21% increase from the previous  year before 2, with most conversations coming from Indonesia, the Philippines, and Thailand.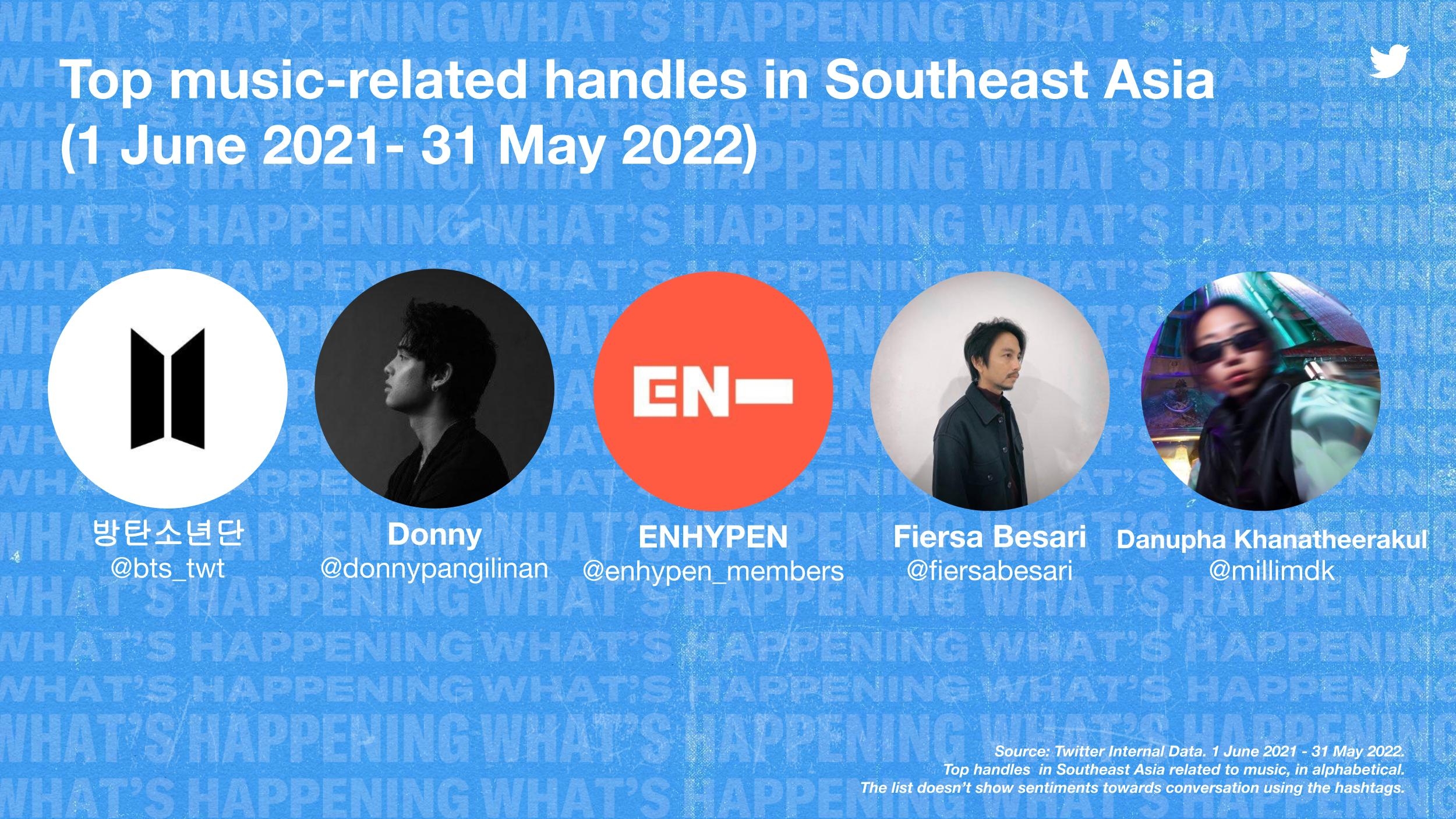 Whether it was about K-pop artists like ENHYPEN, BLACKPINK, BamBam, and BTS, or regional artists like  Donny Pangilinan, MILLI, and Fiersa Besari, music fans across Southeast Asia talked non-stop about their favourite acts and the music that they make.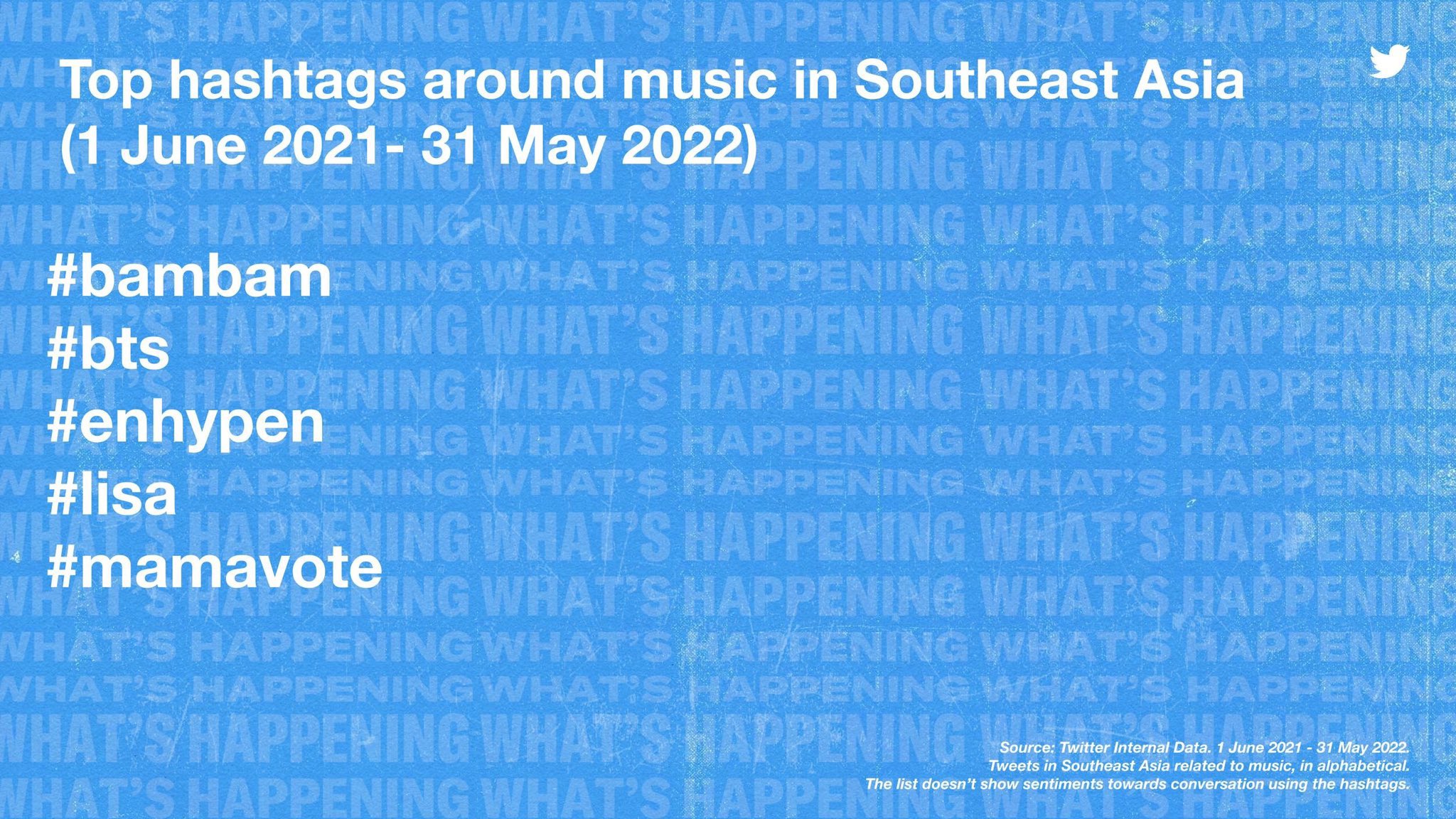 "Now more than ever, people crave connection with one another and Twitter has helped bridge the gap among fans and also between artists and fans. With 4.3 billion Tweets on Twitter in Southeast Asia around music alone, music is a unifying force that connects people across the region," says Carl Cheng, Twitter's Head of Entertainment Partnerships in Southeast Asia and Greater China.
---