It's definitely a September to remember with the likes of pop star Dua Lipa, k-pop boyband Seventeen, and 80's pop icons Tiffany & Debbie Gibson performing in Manila this month!
---
NOSAJ THING
The Los Angeles-based producer will be bringing this ethereal synth-based hip-hop to Manila as designer boutiqueUNIVERS d'homme et femme launches its latest collection of brands with Future Primitive. 
Nosaj Thing (a.k.a Jason Chung) made his debut in 2006 with his self-released EP Views/Octopus, which includes 'Aquarium,' a track that Kid Cudi would later on use as the basis for 'Man on the Moon.' Chung has since worked with the likes of Busdriver, Nocando, Chance the Rapper, and Whoarei, and has also created remixes for Flying Lotus, Daedelus, and Radiohead. The 'Cold Stares' producer dropped his fourth studio album Parallels last year, featuring the guest vocals of Makino and Steve Spacek. 
BANDWAGON TV
When: September 13, 2018
Where: XX XX
Tickets: 1,000 PHP
Limited tickets are available at UNIVERS d'homme et femme, G/F, One Rockwell East Tower and 20:20 in La Fuerza, Makati.
---
DUA LIPA
Dua Lipa guarantees she can blow your mind as she takes over Manila this September! The 22-year old singer-songwriter returns for a one-night show a year after she took the stage as a part of MMI Live's In The Mix. Count the new rules once again with the pop sensation who dominated everyone's playlists with her catchy songs and LSS-inducing hits like "IDGAF", "Scared to be Lonely" (a collaboration with Martin Garrix), and "One Kiss" (a collaboration with Calvin Harris)!
When: September 14, 2018
Where: Mall of Asia Arena
Tickets: 8,500 PHP, 7,500 PHP, 4,800 PHP, 3,800 PHP, 2,650 PHP, 1,750 PHP (SOLD OUT)
---
POSTMODERN JUKEBOX [CANCELLED]
Get ready to go back to yesteryear with today's hits at the Manila stop of Scott Bradlee's Postmodern Jukebox concert.
Featuring retro renditions of modern rock and pop songs by the multi-talented collective or as Bradlee describes as "pop music in a time machine," the one-night-only concert is happening this September.
When: September 14, 2018
Where: Kia Theatre
Tickets: PHP 9,600 (VIP Gold Package), PHP 6,645 (VIP Silver Package), PHP 4,500 (VIP), PHP 3,500 (Orchestra), PHP 4,000 (Loge), PHP 2,500 (Balcony)
Tickets are available via Ticketnet.
---
SHANE FILAN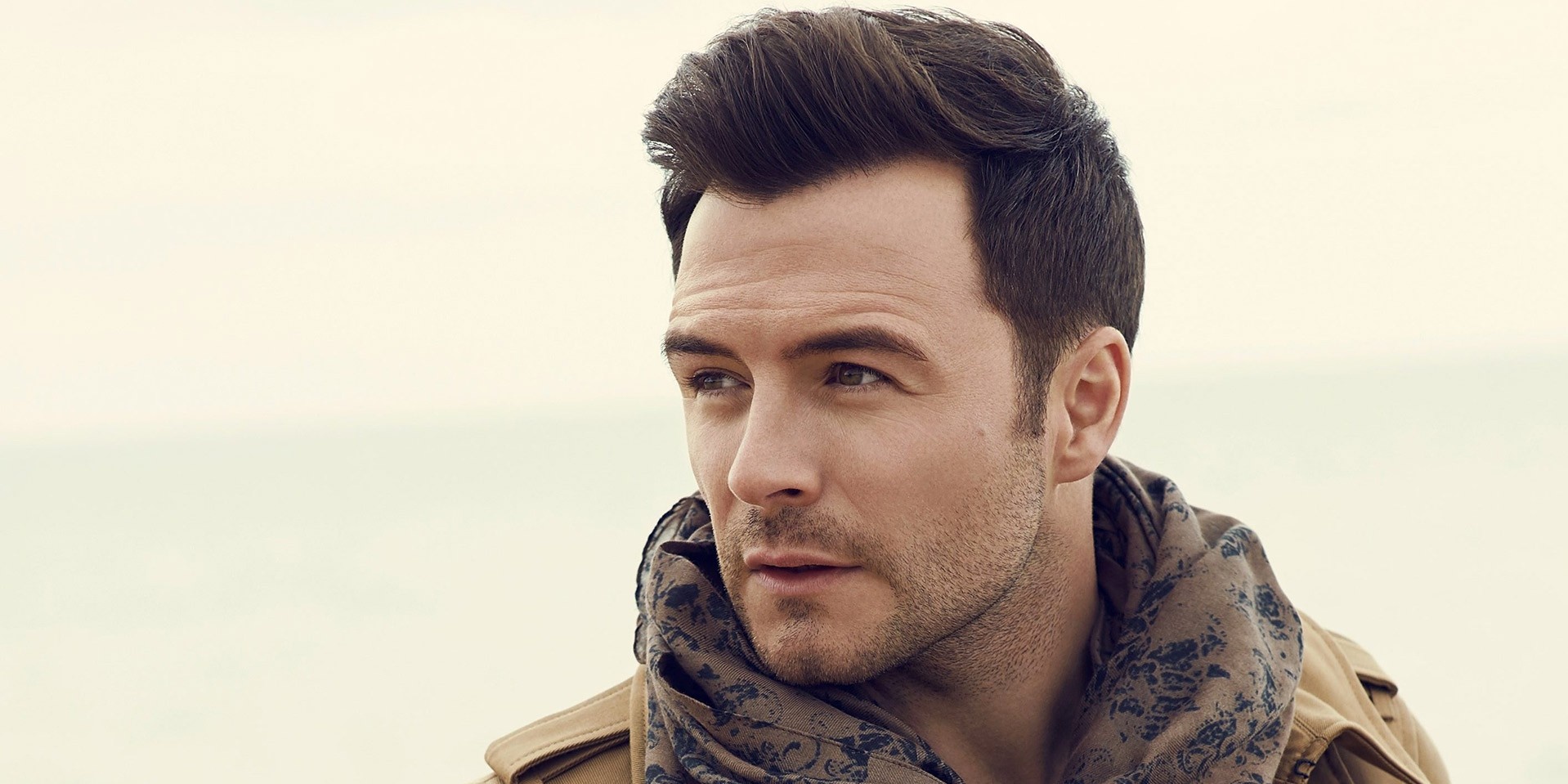 The former Westlife member and lead singer is returning to Manila once again to perform some of Westlife's greatest hits and his top tracks as a solo artist as well! The "Unbreakable" and "This I Promise You" singer takes on the concert stage to promote his third album called "Love Always", which featured the tracks "Completely", "Eyes Don't Lie", "Crazy Over You", and more. Catch this Irish singer-songwriter's sweet seranades that will surely have you swooning the entire night!
When: September 15, 2018
Where: KIA Theatre
Tickets: 4,200 PHP, 3,675 PHP, 3,150 PHP, 2,100 PHP
Tickets are now on sale via Ticketnet.
---
TIFFANY & DEBBIE GIBSON
After 'All This Time,' pop stars Tiffany and Debbie Gibson will finally take the Mall of Asia Arena stage this September. The 80s pop icons are bringing their chart-topping hits 'I Think We're Alone Now' and 'Only in My Dreams' straight to their Filipino fans for the first time.
When: September 15, 2018
Where: Mall of Asia Arena
Tickets: PHP 7,000 (VIP), PHP 6,500 (PATRON), PHP 4,500 (LOWER BOX), PHP 3,500 (UPPER BOX) 
Tickets are now on sale via SM Tickets.
---
LANI MISALUCHA & MORISETTE 
Now here's a billing we should've seen coming: Lani Misalucha and Morissette Amon are set to perform back-to-back this September.
Solaire Resort & Casino presents A Lani Morissette Musical Journey, a two-night concert featuring the soulful voices of Asia's Nightingale and Asia's Phoenix together on the Theater at Solaire stage this month.
When: September 22 & 23, 2018
Where: Theater at Solaire
Tickets:  PHP 6,000 (VIP), PHP 5,000 (Zone A), PHP 4,000 (Zone B), PHP 3,000 (Premium Gold), PHP 2,000 (Zone C), PHP 1,000 (Zone D)
Tickets are now on sale via Ticketworld.
---
SEVENTEEN 
PH Carats, are you ready to clap and show Seventeen how crazy in love you are with them? S.coups, Wonwoo, Mingyu, Vernon, Woozi, Jeonghan, Joshua, DK, Seungkwan, Hoshi, Jun, The8, and Dino are making a return to Manila with their IDEAL CUT concert. Watch and hear the group perform "Don't Wanna Cry", "Mansae", "BOOMBOOM", and "THANKS" on this special treat for you this 2018! VERY NICE, indeed!
When: September 29, 2018
Where: Mall of Asia Arena
Tickets: 12,500 PHP, 10,500 PHP, 8,500 PHP, 6,500 PHP, 4,500 PHP, 3,500 PHP, 2,500 PHP, 1,500 PHP
Tickets are available via SM Tickets.
---
UNIQUE
Fresh off the release of his well-received debut album, Grandma, Unique is headlining his first solo concert. Dubbed The Grandma Tour and produced by Viva Live and O/C Records, Unique is set to take the Kia Theatre stage with labelmates Rice Lucido, Earl Generao, and Bita and the Botflies.
When: September 29, 2018
Where: Kia Theatre
Tickets: 3,922 PHP, 2.650 PHP, 2,120 PHP, 1,272 PHP, 848 PHP
Tickets are available via Ticketnet. Students can avail of a 20% discount, while bulk orders (minimum of 10 tickets) get a 10% discount. 
---
What concerts are you looking forward to this month? Let us know in the comments section below!
Check out our guide to see the major upcoming concerts for the rest of the year, or sign up with us to get the latest scoop on all the music events happening in Manila. 
Like what you read? Show our writer some love!
---