8 months into the year and 2018 has more concerts in store for music fans this month. From the Manila debuts of Halsey and Chance The Rapper to the much-awaited return of Paramore and Boyzone, Karpos Live Mix 2.1 with Tom Misch and Vancouver Sleep Clinic to Sleeping Boy Collective's August offering, Hundredth, here are the concerts happening this August.
---
HALSEY
It's now or never, Halsey fans - the Halsey Hopeless Fountain Kingdom World Tour is coming to Manila! Get a chance to be closer to the American singer-songwriter as she brings color to your world with tracks like "Hold Me Down", "Bad at Love", and "Ghost". Experience the feeling of seeing the GRAMMY Award-nominated multi-platinum songstress live on her first time performing in the Philippines.
Hopeless Fountain Kingdom World Tour is her second headlining concert tour in support of her second full-length album Hopeless Fountain Kingdom which debuted at No. 1 on the Billboard 200 chart. Joining Halsey as a special guest for the tour's Asian leg is NIKI, a rising R&B singer from Jakarta, Indonesia.
When: August 10, 2018
Where: SMART Araneta Coliseum
Tickets: 6,890 PHP, 5,830 PHP, 4,770 PHP, 3,710 PHP
Tickets are now available via TicketNet outlets nationwide and online via TicketNet.
---
MOMOLAND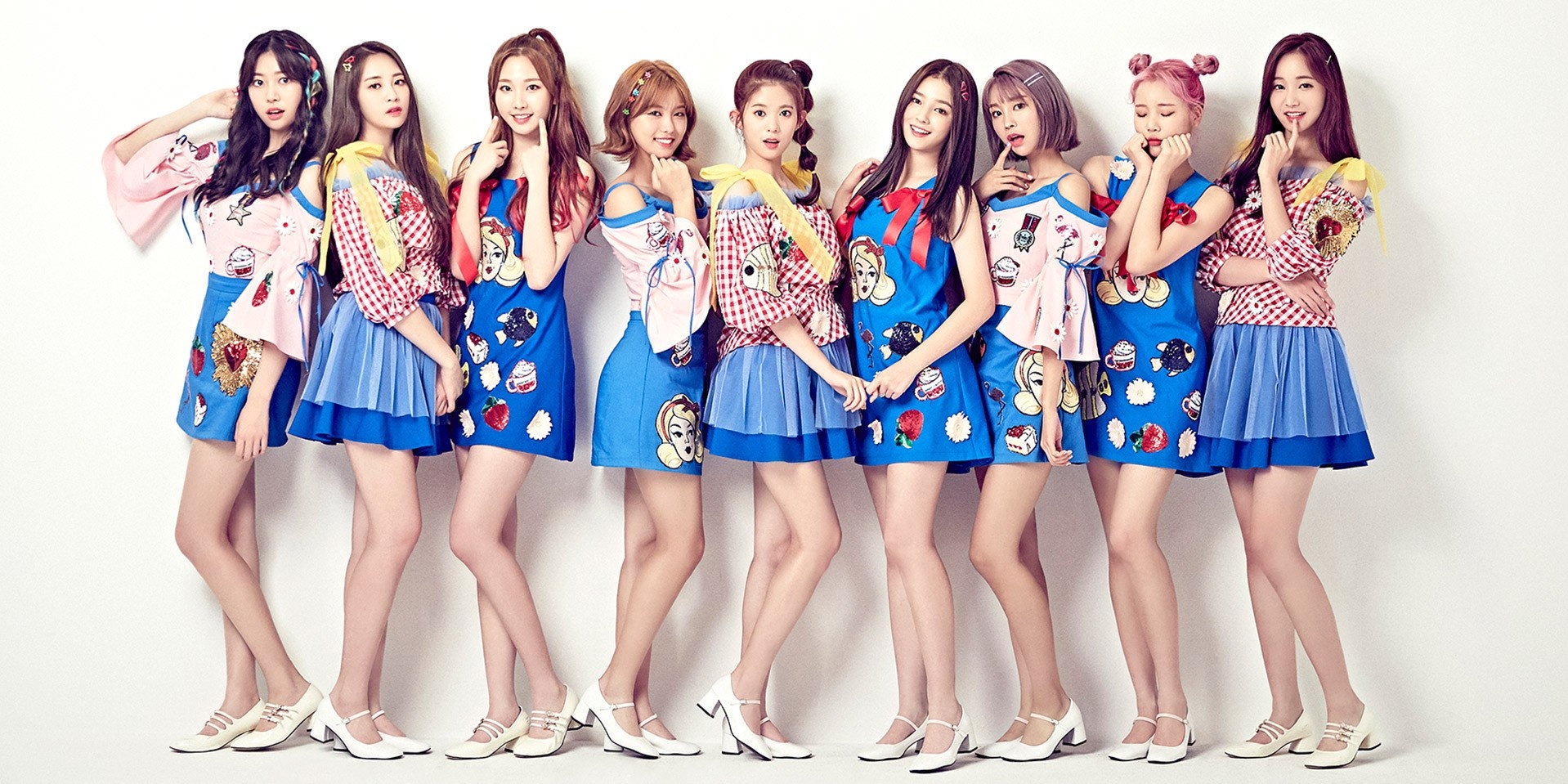 MOMOLAND is set to bboom-bboom their way to the Philippines after they've stolen the nation's hearts with their catchy and LSS-inducing track "BBoom BBoom" which even turned into a dance craze in the country! After wearing the traditional Filipino baro't saya and waving the Philippine flag in their newest music video "BAAM", MOMOLAND members Daisy, Nancy, and Ahin made their Filipino Merry-Go-Rounds excited as they revealed their plans of heading to the country! The details about their show are yet to follow, but what we're sure of is that we can't wait to watch Hyebin, Yeonwoo, Jane, Taeha, Nayun, Daisy, JooE, Ahin, and Nancy take over the Manila stage!
When: August 18, 2018
Where: TBA
Tickets: TBA
---
GFRIEND - SEASON OF GFRIEND
Sowon, Yerin, Eunha, Yuju, SinB, and Umji are coming to Manila for their first ever solo concert in the country!
Thanks to many fans who sent in a barrage of requests to add Manila as a pitstop in the group's Asian solo concert tour, MyMusicTaste will be bringing the group behind "Me Gustas Tu", "Rough" and "Glass Bead" for a night of great music and performances featuring tracks from their EP Time of the Night.
When: August 19, 2018
Where: KIA Theatre
Tickets: Php 11,000 / Php 4,400 / Php 3,500 / Php 3,000 / Php 2,300
Tickets will go on sale via TicketNet on June 5 at 3 PM. Fans who participated in the campaign to bring the group to Manila via MyMusicTaste will get two VVIP tickets, while Tastemakers for the event will receive a 20% discount during the ticket selling period.
VVIP ticket holders are also entitled to a hi-touch, sound check passes for two songs, plus red carpet and photo wall.
Paramore are set to visit Manila for the first time since 2013, making their 2018 performance their third visit in Manila. In May 2017, the band released their fifth studio album, After Laughter to critical acclaim, but got mixed reactions from long-time fans. The band dives into 80's synthpop territory in the new record, leaving behind their pop-punk sound, which fans have grown accustomed to. Paramore's Manila concert is the only Southeast Asian date on the calendar so far, with the band touring in Australia in early February 2018. 
When: August 23, 2018
Where: Mall of Asia Arena
Tickets: 8,000 PHP, 6,890 PHP, 4,876 PHP, 2,756 PHP, 1,855 PHP, 1,325 PHP (SOLD OUT)
---
HUNDREDTH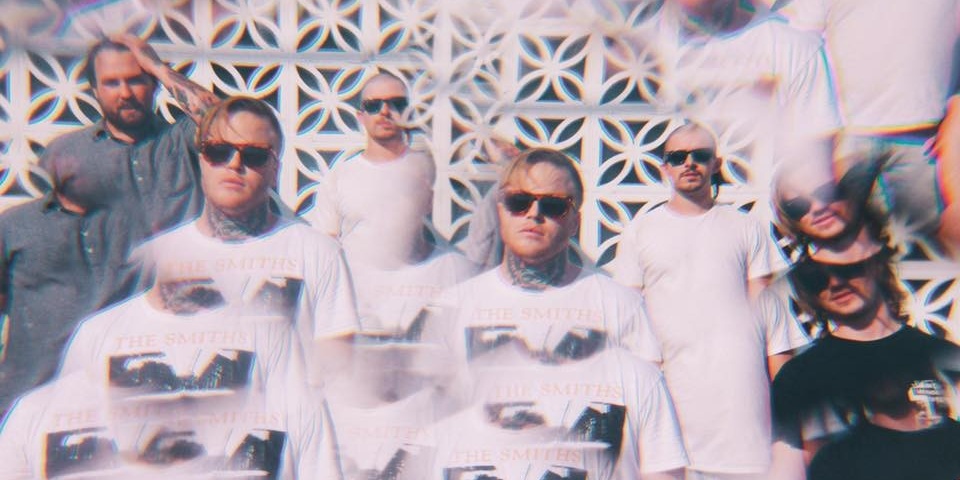 Break free from the lulls of life and head to the Hundredth's show here in Manila this August! The American alt-rock band heads to Indonesia, Malaysia, Singapore, and the Philippines for their Southeast Asia Tour - with all shows happening on consecutive dates! The band had recently released their fourth EP entitled "Ultrarare" to mark the first anniversary of their hit album "RARE". Hundredth is known for their songs "Neurotic", "Weathered Town", "Break Free", "Free Mind/Open Spirit", and more - which we're definitely looking forward to hear live!
When: August 19, 2018
Where: Kalawakan Spacetime Gallery, Manila
Tickets: 500 PHP 
Get your tickets here.
---
Get ready to turn it up as Chance the Rapper makes his way to Manila! The American rapper-singer-songwriter will be sending cocoa butter kisses to Manila for the first time - and you definitely shouldn't miss it! Chance the Rapper, who is Chancelor Bennett in real life and rose to fame in 2013 with "Acid Rap", is touring Asia for the very first time and aside from the Philippines, he is also performing in Japan and Singapore. This once-in-a-lifetime opportunity to bop to Chance the Rapper's hits like "Same Drugs", "Favorite Song", "All We Got", "No Problem", and more is brought to you by MMI Live. 
When: August 22, 2018
Where: MOA Arena
Tickets: 7,950 PHP, 6,575 PHP, 5,300 PHP, 3,710 PHP, 2,650 PHP, 1,060 PHP
Tickets will be available via the Globe Presale on June 26 and general sale starting June 27 via SM Ticket outlets nationwide and online via SM Tickets. 
---
After the success of Karpos Live's first leg with two of the country's favourite local acts Reese Lansangan and Tom's Story last June 15 and the upcoming back-to-back performances of Anderson .Paak and Honne this July, the musical showcase adds more shows to its 2018 run! Teaming up for Karpos Live Mix 2.1 are multi-instrumentalist & singer-songwriter Tom Misch​ and electronic-pop indie artist Vancouver Sleep Clinic​, who are both making their first live stage on Manila this August!
When: August 23, 2018
Where: ABS CBN Vertis Tent
Tickets: Mix 2 Bundle: Mix 2.1 & Mix 2.2 Early Bird: 3,500 PHP; Bundle: 4,500 PHP; Mix 2.1 Tom Misch + Vancouver Sleep Clinic Early Bird: 3,050 PHP; Regular: 3,850 PHP
Tickets go on sale on June 30, 10 AM in selected TicketNet outlets and online via the Karpos Live website.
---
BOYZONE

Goodbyes are indeed bittersweet - especially as Boyzone bids us farewell with one last show in celebration of their 25th anniversary as a group. As a part of their final tour, the Irish boyband will make their final bow in Manila after reminding us that we, indeed, loved them for a reason. Hear their hits which we all loved and will continue to love in the future like "Daydream Believer", "Picture of You", "Everyday I Love You", and "No Matter What" live this August - maybe it will help us get closure. 
When: August 26, 2018
Where: MOA Arena
Tickets: 5,500 PHP, 5,000 PHP, 4,000 PHP, 3,500 PHP, 2,500 PHP, 1,000 PHP
Tickets will go on sale July 5 via SM Tickets
---
WHY DON'T WE
Trust fund babies, you are cordially invited to Why Don't We's The Invitation Tour in Manila this August! Catch Daniel Seavey, Zach Herron, Corbyn Besson, Jonah Marais, and Jack Avery as they make their way to the country for the very first time and win your hearts with their hits from their newest EP "Invitation". These five crooners behind the songs "These Girls", "Something Different", and "Nobody Gotta Know" are brought to you by Wilbros Live.
When: August 26, 2018
Where: Samsung Hall, SM Aura
Tickets: 2,700 PHP, 1,700 PHP
Tickets will go on sale on May 25 online via SM Tickets.
---
For a complete list of Manila concerts, click here.