It's no secret that the live music industry took a big hit due to the pandemic. Two years have passed, but you can clearly see how much has changed. And for the better.
Thanks to creative minds and forward thinkers, the live music industry has taken a massive leap to make concerts accessible to fans everywhere. One of the companies that make these dreams come true is cloud production platform Kiswe. Based in New Jersey, Kiswe has brought Guinness Book of World Record-breaking shows straight to your screens and making them interactive and inclusive to fans everywhere, while also making the artists feel their presence.
These days, hybrid concerts have been on the rise, welcoming fans who want to catch their favourite acts onsite or from the comfort of their homes. You could be in the Philippines, but at the same time virtually be at the biggest music festivals and concerts on the opposite side of the world. More opportunities to further open the gates to shows have certainly taken the live music industry to a whole other level.
Bandwagon caught up with Kiswe CMO Khee Lee for a quick update on the company and how hybrid concerts changed the live music industry forever.
BANDWAGON TV
---
Things have definitely changed a lot in the year and a half since you worked on BTS' Map of the Soul ON:E. Where is Kiswe now in the concert streaming game?
Let me start with this: back then BTS was the biggest band in the world and they've only gotten bigger since then. Of course, the data and stats prove it, but let me share something anecdotal: I spoke with a friend who just attended the GRAMMYs in Las Vegas and has been attending for years. He explained that it's a crowd of famous people who are used to being around other famous people so it takes a lot to really move them. However, when BTS came on stage to perform, everyone stood up, giving BTS the biggest cheers of any of the performances. It was a strong reminder to the music world that BTS continues to be on a different level.
When we first started this journey at Kiswe, we were about to enter a global lockdown which ultimately prevented audiences from entering concert venues. However, livestream concerts ended up being incredible successes; two of the concerts we powered ended up breaking the Guinness Book of World Records for audience numbers, and subsequent concerts have had equal participation and enthusiasm. It's really a tribute to the incredible loyalty of the BTS Army, who are beyond anything anybody has seen since the Beatles. Fortunately for us, we've had the enjoyment of witnessing the evolution of BTS concerts and their growing fan base. 
How much progress do you feel you've made since then?
A ton of progress has been made. I view it through a music industry lens: HYBE and BTS evolved the art of livestreaming concerts and the music industry is continuing to gravitate towards this.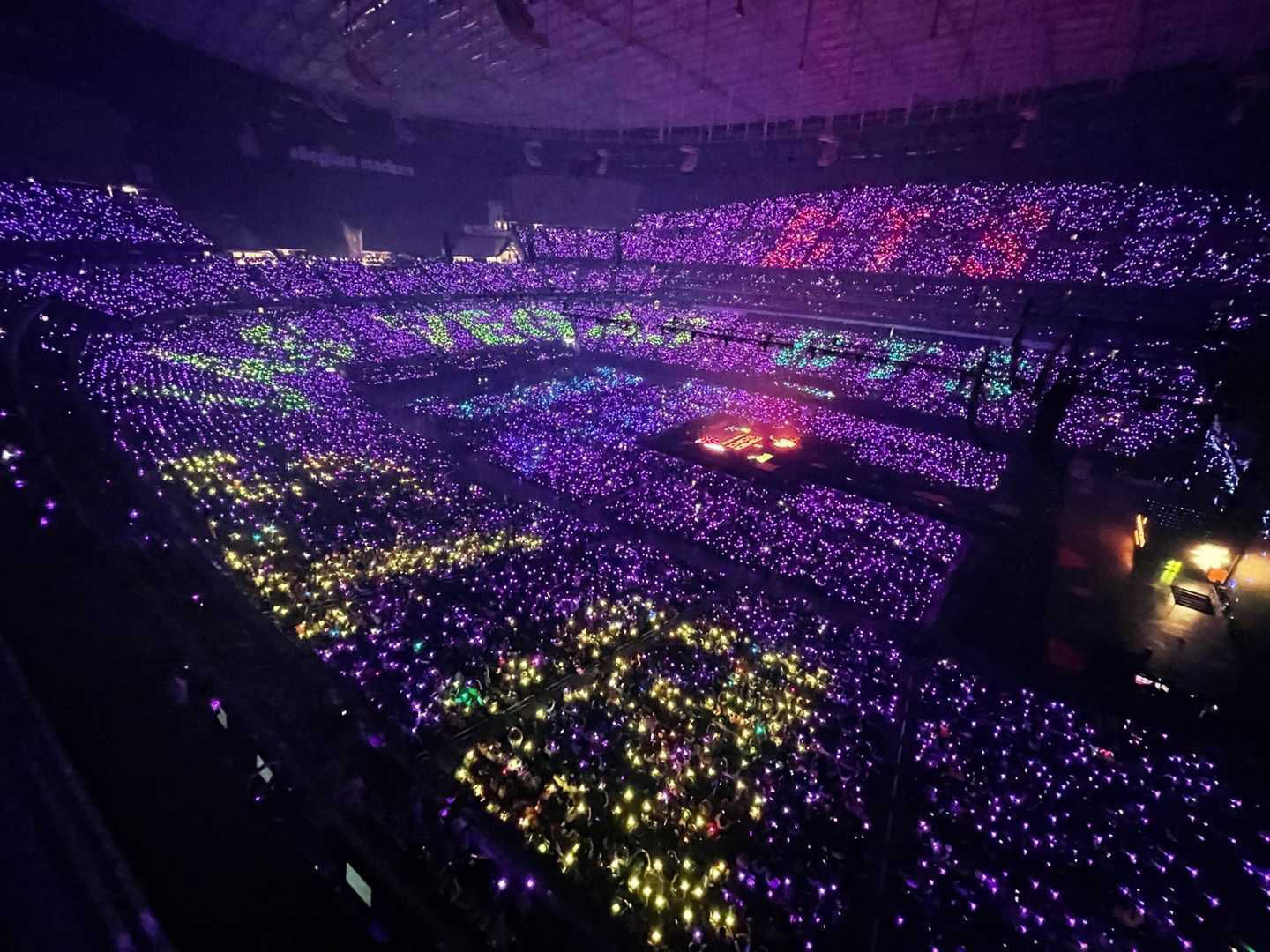 From going purely into the virtual world, concerts are now stepping into hybrid territory. Tell us, how does this work for a company like Kiswe? Are there bigger challenges you face with this?
I think the hybrid model will become the new normal. One challenge for artists is that not all fans can attend a concert because of venue capacity or geography issues. However, the last two years have shown the music industry that live streaming experiences have improved dramatically: we've moved from the old one-way viewing to today's two-way, highly engaging experience.
When fans sit at home and want to feel like they're at the venue, we can make them feel a part of the in-venue experience. People want to feel like they matter when watching from home and Kiswe has created tools within the viewing experience to bring the audience in and help the artists know fans are watching and engaging. 
BTS have held one record-breaking concert after another. How does it feel to be a part of the team that brings them closer to the world in a time when travel is still not easy for everyone?
We feel very fortunate and lucky. I also feel thankful to be working with artists that I believe are directly impacting people's lives in the most positive way possible. The pandemic made people feel lonely and isolated but BTS became a shining beacon of light that brought encouragement to so many.
I'm also of Korean descent and to see what BTS is doing in the world just gives me incredible joy and pride. Their music is amazing and they're making a significant social impact. 
What would you say has been the most exciting part about this crossover into hybrid concerts?
It's a whole new world and we're helping artists reach more of their fans. That's the most important thing: it's all about connecting the fans and artists to each other. 
Anything new that music fans can look forward to from Kiswe in the months to come?
There are a lot of exciting announcements in the pipeline, but I can't give too much away. We are working on some super exciting stuff with our technology.
BTS is king but don't forget that there are other super acts from HYBE that we're working with such as SEVENTEEN, ENHYPEN, and more. And in the United States, we've live-streamed big artists like Justin Bieber and we'll have other big concerts announced soon. It's an exciting time and I know we will all enjoy the journey together.
---