BTS fans are standing up in a fight against racism and xenophobia.
Following the recent controversy of Bayern 3 presenter Mattias Matuschik, who is currently under fire for making racist remarks against BTS on-air, after the group's historic MTV Unplugged performance, ARMYs (fans of BTS) have been reminding the online community that racism is not an opinion and will not be tolerated.
not only being racist towards bts but also to the whole entire asian community. being a racist is not an opinion, you offended every asian that heard this. this kind of racism should not be tolerated #Bayern3Racist #RassismusbeiBayern3 pic.twitter.com/r4FHfu4A9j

— lae⁷ (@vocalsjmin) February 26, 2021
Matuschik had called the Grammy-nominated 'Dynamite' act a "shitty" virus, irreverently comparing them to the deadly coronavirus pandemic. "Hopefully there would be a vaccination against it soon," he said. 
BANDWAGON TV
Racism is not an opinion #RassismusBeiBayern3 #Bayern3Racist

— BTS Global Charts ᴮᴱ⁷ (@BTSGlobalCharts) February 26, 2021
While Bayern 3 issued a statement as an apology, stating that Matuschik was "expressing his opinion in a clear, open and ironic, exaggerated way," ARMYs were quick to respond that verbal abuse against people of colour is neither a joke nor ironic.
[UPDATE: 26 FEBRUARY 2021] Bayern 3 has released an additional statement with the company explicitly distancing itself from acts of racism and discrimination. Matthias Matuschik also added to his previously published apology. According to translations, Matuschik said that: "I understand and accept that I have offended the Asian community with my words... That was never my intention." 
Ergänzende Stellungnahme von BAYERN 3 und Matthias Matuschik
__________________
Additional Statement by BAYERN 3 and Matthias Matuschik [ENG TRANS]

(Bitte verzichtet auf Beleidigungen gegenüber dem Sender und dem Host, wir müssen als Fans respektvoll und sachlich bleiben) pic.twitter.com/oxWmzG9Cqx

— ᴮᴱBTS UPDATES GERMANY ⁷ 🇩🇪 (@BTS_UPDATES_GER) February 26, 2021
---
In the past year, a surge of hate crimes against Asians in the west has been on the rise. According to the NYPD, attacks on Asian-Americans skyrocketed by 1900% in New York City.
Many connect this rise to the insensitive and incendiary comments by former US President Trump, who constantly called COVID-19 the "China virus." There has been a total of 113 million coronavirus cases worldwide with over 2.5 million deaths reported.
Jeremy Lin: "Being a 9-year NBA veteran doesn't protect me from being called 'coronavirus' on the court." https://t.co/Am4GmuluUE pic.twitter.com/TX1wtwZozl

— joon (@joonlee) February 26, 2021
Sony Music Group, along with Columbia Records (US distributor of BTS' music), took to social media to condemn racist sentiments and hate against the Asian community.
Sony Music Group condemns the recent inexcusable & hate-motivated actions against the Asian American & Pacific Islander community. Our Social Justice task forces stand in solidarity w/ those affected & will keep working w/ our partners to promote action against these injustices. pic.twitter.com/7GteEc6Eqe

— Sony Music (@sonymusic) February 25, 2021
February 26, 2021
In 2018, BTS became the first K-Pop act to speak at the United Nations. The group's leader Kim Namjoon, commonly known as RM, said, "No matter who you are, where you are from, your skin colour, gender identity. Just speak yourself."
BTS, together with Big Hit Entertainment, also contributed to donating COVID-relief funds to help and support live entertainment personnel affected by the ongoing pandemic.
Watch BTS' speech at the United Nations below.
To report anti-Asian violence and hate in America, you may reach out to the Asian American Justice Center and Stop AAPI Hate.
UPDATE (3 MARCH 2021): A GoFundMe page called Support the AAPI Community Fund has launched to help and empower the Asian Americans and Pacific Islanders community through grants dedicated to trusted organizations working to rectify racial inequality.
Donors will be updated as the fund expands its reach to include additional charities.
Donate here.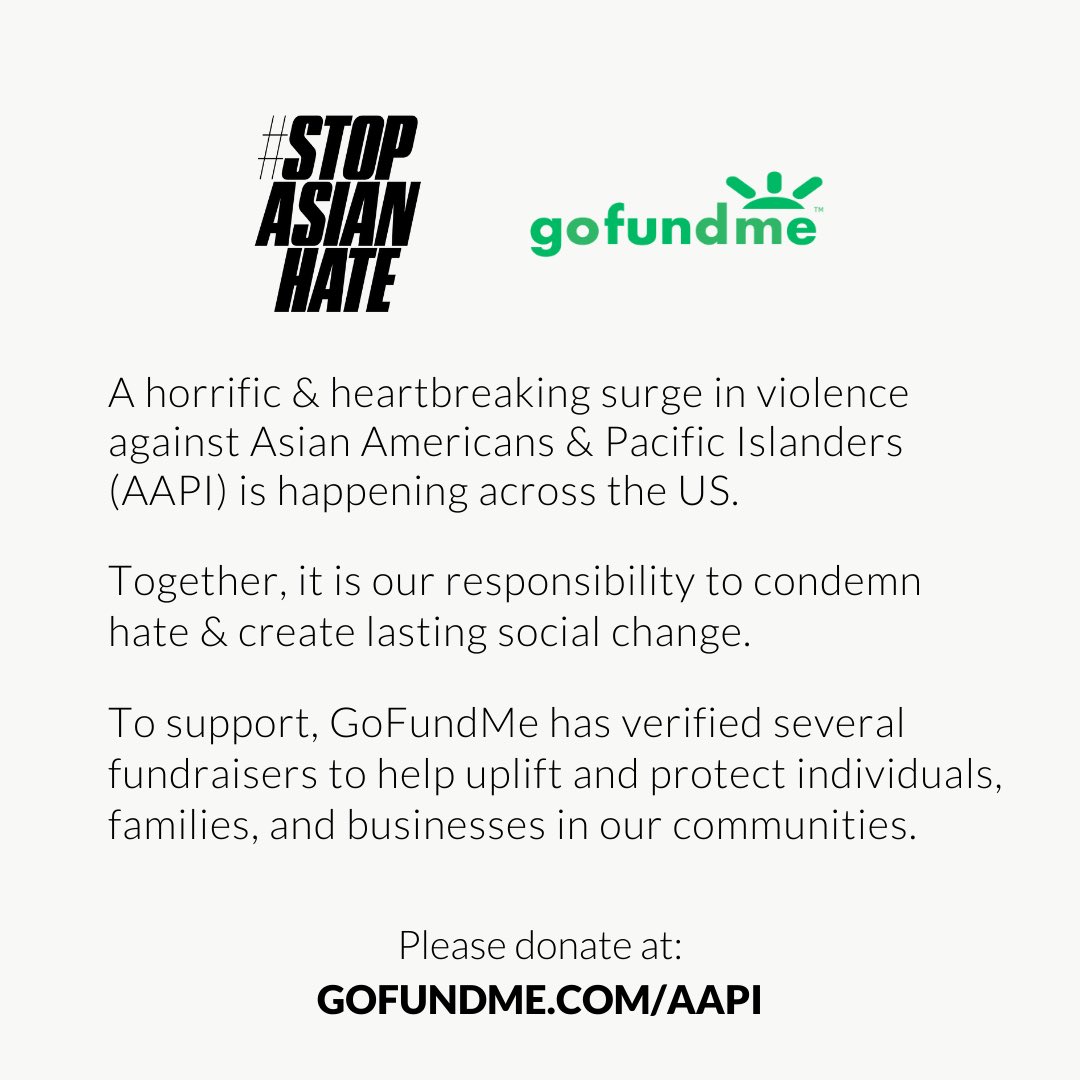 Like what you read? Show our writer some love!
---