BTS' RM surprised fans last night (25/11) with the tracklist for his solo album, Indigo.
And with it came little Easter eggs in the form of its featured artists and collaborators. Many felt excited upon learning that iconic artists, such as Erykah Badu, and Korean music mainstays, like Epik High's Tablo, have contributed to bringing together the BTS leader's latest work.
A quick look at RM's track record in collaborations, and it's easy to see why nothing less should be expected from the award-winning artist. This album, after all, is special: it is the "last archive of RM's twenties," a collection of stories from the life he lived before turning 30.
BANDWAGON TV
Today, we take a closer look at those who helped shaped what RM's stories would sound like. Here's some of the talented individuals who lent their skill and artistry in bringing RM's lyrics and vision for Indigo to fruition: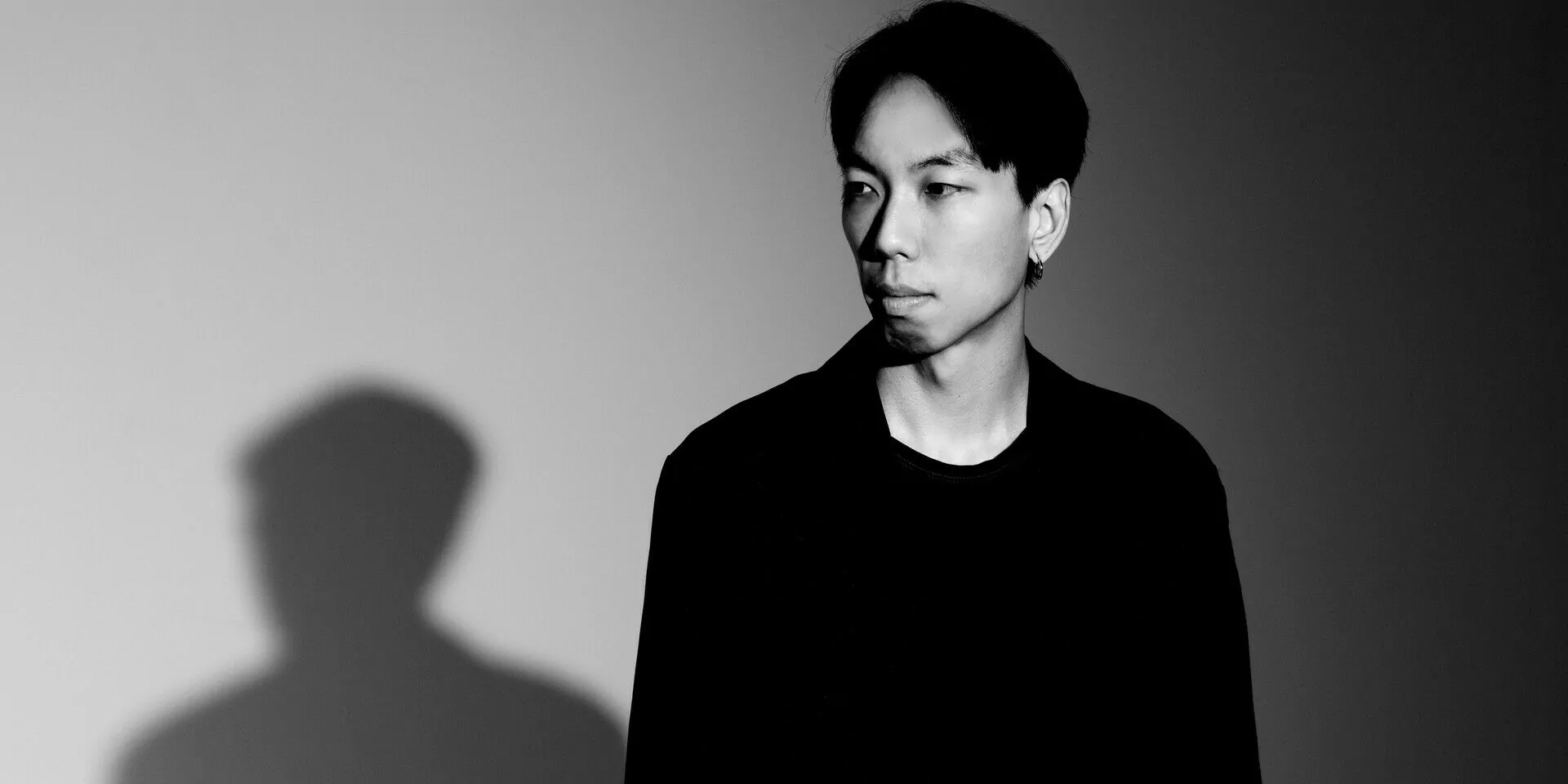 Korean singer-songwriter john eun officially entered the music scene in 2019 with the neo-soul stylings of his first EP, Groove Merchant. Since then, his musical journey has brought him to a couple of collaborations with friends and fellow musicians eAeon and RM, as well as his first full-length album, Suna.
Made "the old way," the 'Hope' act poured his heart and soul into Suna, an album two years in the making that showcases introspective lyrics and atmospheric soundscapes by the multi-instrumentalist (aside from his main instrument, the guitar, Eun also plays the trumpet, bass, piano, and mandolin). Eun is set to reunite with RM in Indigo for two tracks, after the latter's brief stint in 'Hope' and their work together on the 2021 FESTA offering, 'Bicycle'.
Listen to: 'Hope,' 'Heart,' 'Vagabond'
---
HONNE
The English electronic music duo rose to prominence in Asia in 2016 when their album Warm on A Cold Night went multi-platinum in South Korea, Indonesia, and other parts of the continent. From there, HONNE found themselves performing in various festivals around the world. These experiences opened doors of opportunity for Andy Clutterbuck and James Hatcher to collaborate with other artists. Both their second and third albums, Love Me/Love Me Not and Let's Just Say the World Ended a Week from Now, What Would You Do? respectively, feature impressive collaborators, such as Tom Misch, Pink Sweat$, NIKI, Khalid, and Sam Smith. They have also lent their song 'Someone That Loves You' to English-Ethiopian singer Izzy Bizu who recorded the song with Coldplay's Chris Martin.
Prior to the track 'Closer' in Indigo, the 'Location Unknown' act has worked with RM. In 2019, they featured the rapper in the re-recording of their song 'Crying Over You.' A year later, they provided the beats for RM's 'seoul' from mono.
Listen to: 'Crying Over You (feat. RM and BEKA),' 'seoul (prod. HONNE),' 'COMING HOME (feat. NIKI)'
---
GHSTLOOP
As one of BIGHIT Music's in-house producers, GHSTLOOP has worked on a number of releases for the Korean label's roster. Aside from his composition work on j-hope's Jack In The Box, TOMORROW X TOGETHER's The Dream Chapter: Magic and The Dream Chapter: Eternity, and BTS' Map of the Soul: 7, BE, and Proof, the multi-instrumentalist also features credits on BTS' Japanese releases BTS, The Best and Map of the Soul: 7 - The Journey, and agust D's D-2.
 

 

View this post on Instagram

 
Earlier this year, Jimin, who has been reportedly working on his first official solo release, shared a photo of him in the studio with different producers, including BIGHIT Music's GHSTLOOP and Pdogg.
Listen to: 'Ugh' (BTS), 'Black Swan (Japanese Version)' (BTS), 'Pandora's Box' (j-hope)
---
Ninos Hanna
As far as K-pop tracks are concerned, Swedish songwriter Ninos Hanna is pretty hard to miss. He is, after all, one of the forces behind Super Junior's 'Super Clap' (from Timeless), TOMORROW X TOGETHER's 'Thursday's Child Has Far To Go' (from minisode 2: Thursday's Child), and SHINee's 'Attention' (from Don't Call Me), and many more. He co-wrote '2 Kids,' a song from Taemin's album Never Gonna Dance Again and 'Gasoline,' the title track for Key's latest comeback album.
 

 

View this post on Instagram

 
Aside from working with a slew of K-pop and J-pop acts, including INI, GOT7, NCT DREAM, MonstaX, ARASHI, SixTONES, Kat-Tun, and more, the GRAMMY Award-winning artist and 09 Music founder has also collaborated with globally known names, such as Pitbull, Maluma, Will Smith, and the like. 
Listen to: 'Hot Sauce' (NCT DREAM), 'We Are Young' (GOT7), 'Gentleman' (SHINee)
---
Emil Schmidt
Emil Schmidt is a Stockholm-based music producer from Denmark. He has worked in both Sweden and Los Angeles with artists such as Post Malone, Tyla Yaweh, Christina Milian, Sean Kingston, Travis Scott, Anastacia, and more.
Listen to: 'Pain' (Anastacia)
---
Adam Kulling
Adam Kulling is a GRAMMY-nominated and platinum-certified producer and writer based in Stockholm. He has worked with David Bisbal, 4Minute, CLC, Alexandra Stan, Mohombi, DYO, Anastacia, and Parson James. He worked with his fellow 09 Music co-founder and GHSTLOOP on RM's 'Still Life' with Anderson. Paak.
 

 

View this post on Instagram

 
Listen to: 'Tickle Tickle Tickle' (4MINUTE), 'Hijos del Mar' (David Bisbal), 'Refresh' (CLC)
---
Pdogg
Aside from BTS themselves, ARMYs have Pdogg to thank for many wonderful songs from the global superstars. The BIGHIT Music pioneer has worked with BTS since day one, co-writing a good number of singles including 'Black Swan,' 'Spring Day' and 'Boy with Luv.' Pdogg is also credited in some TOMORROW X TOGETHER albums and is also known to produce the Lee Hyun classic 'You Are The Best of My Life.' 
Pdogg is one of the highest-paid producers in South Korea, as well as one of the most acclaimed. He is also credited on Coldplay's GRAMMY-nominated album Music of the Spheres for the BTS collaboration, 'My Universe'.
Listen to: 'Spring Day' (BTS), 'Idol' (BTS), 'We Lost the Summer' (TXT)
---
Benjamin Hart
Self-taught and talented, Benjamin Hart (who also goes by his moniker HART) is an artist and producer who has worked closely with Mahalia, M Huncho, and many others. Drawing inspiration from his mother whom he lost at a young age, his music is deeply rooted in R&B and hip-hop/rap.
 

 

View this post on Instagram

 
He co-wrote Mahalia's 'In The Club,' which sampled heavily from the 50 Cent hit. He is also featured in the music video of the singer-songwriter's single, 'Bag of You.' 
Listen to: 'Whatever Simon Says' (Mahalia)
---
eAeon
An icon on his own right in the Korean music landscape, eAeon is part of the indie band, MOT, and 1/2 of the duo, Night Off. Known as "a musician's musician," eAeon's impact goes beyond the ordinary listener. Instead, he is known to influence music artists themselves who find his work extraordinary. A friend and frequent collaborator of RM, the pair have worked together on 'badbye' from RM's mixtape, mono in 2018, and 'Don't' from eAeon's 2021 album, Fragile. 
Fragile marks eAeon's return to music after going on hiatus for quite some time. (His previous album, Guilt-Free, was released in 2012.) In Fragile, eAeon explores delicate moments and experiences that aimed to sound good and natural to him and his audiences. The music video for 'Don't' has now garnered 23 millions views on YouTube.
Listen to: 'badbye,' 'Don't', 'And You Are Asleep'
---
A familiar name for the BTS ARMY, DOCSKIM is part of BTS' live band, Ghost band. Playing keys for the GRAMMY-nominated artists' live performances such as Tiny Desk Concert, MTV Unplugged, BBC Live Lounge, and their WINGS tour, DOCSKIM got his "restart" by performing with famed Korean hip-hop icon Seo Taiji, as well as stints with Epik High. While he is known for his talent on the keys, DOCSKIM is a multi-instrumentalist. He also plays the French horn and the bass guitar.
Stepping into producer and songwriter roles, DOCSKIM also has credits on BTS' 'Tear,' 'Outro:Tear,' Jimin's 'Lie,' and j-hope's 'Hope World'. For RM's upcoming album, Indigo, DOCSKIM co-wrote and produced the title track 'Wildflower'. The track also features Cherry Filter's Youjeen (Jo Yujin) on vocals.
Listen to: 'BRB' (Epik High), 'Hope World' ( j-hope), 'Lie' (BTS' Jimin)
---
Watch RM's Indigo Magazine film:
Listen to Indigo here.
Like what you read? Show our writer some love!
---