Vans Musicians Wanted's grand global finale is drawing closer. 
In the latest edition of the renowned music competition, Vans surveyed aspiring artists all around the world, receiving over 30,000 entries across varied genres and musical styles. After months of narrowing down each region's finalists, we're only a couple of steps away from finding Vans Musicians Wanted 2021's global winners. 

Serving as the pinnacle of this year's competition, finalists will be competing for a chance to share the stage with coveted singer-songwriter YUNGBLUD in January 2022, as well as an array of Vans products, Fender gear, Spotify and Apple Music playlisting, and more. 
The final stage of Vans Musicians Wanted 2021 will be happening on 22 September 2021 with an online concert featuring performances by the competition's Top 15 global finalists. The star-studded panel of judges – which comprises YUNGBLUD, Sean Miyashiro, Julia Michaels, and Denzel Curry – will then pick the three winners making it to the live concert next year. 
 

 

View this post on Instagram

 
As we anticipate the upcoming Vans Musicians Wanted finale, get to know this year's panel of judges below. 
---
YUNGBLUD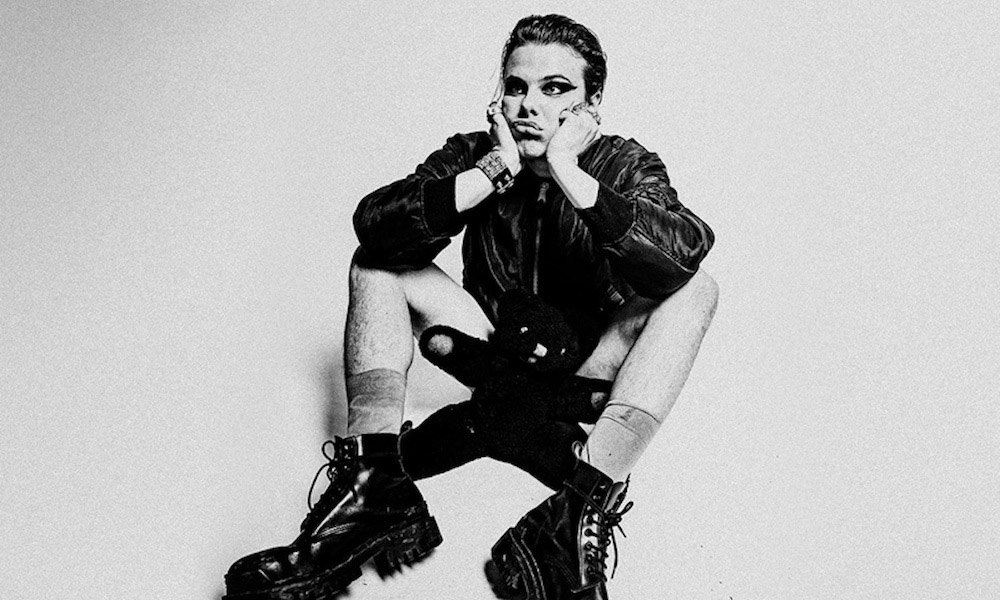 Vulnerable, rebellious, and frankly, a little 'Weird', YUNGBLUD is at the forefront of a new wave of artists that's unafraid to break the status quo. Whether it's in his music or regarding important socio-political issues, the British singer-songwriter never holds back. 
"It's about being unified in love, in acceptance, in equality," says YUNGBLUD in a previous interview with Bandwagon. 
Since his debut in 2017 with his single 'King Charles', YUNGBLUD has made a name for himself for his distinctive style and sound, cementing his place in the international music scene. In the last four years, the 'Machine Gun' hitmaker has risen through the ranks, earning himself an array of accolades at just 24 years old.
---
SEAN MIYASHIRO
If you've heard of 88rising (which we're pretty sure you've had), then you're well-acquainted with Sean Miyashiro's work.
Home to renowned acts like Rich Brian, NIKI, Joji, and Jackson Wang, 88rising is the brainchild of Miyashiro, after noticing a gap in the entertainment industry for Asian talent. Set on carving out a space for Asian music and creatives, the record label has become of today's most prominent labels. 
Most recently, 88rising achieved a historic milestone, having produced the official soundtrack for Marvel's first Asian-led film, Shang-Chi and the Legend of the Ten Rings. Bringing together some of the best and exciting Asian acts from across the world, the soundtrack was a celebration of everything Miyashiro set out to do in 2015 – bring Asian music to the global stage. 
"What we strive to do is always push ourselves creatively, you have to make good music. Music is the root of everything because that's where we play," says Miyashiro in a previous interview with Bandwagon.
---
JULIA MICHAELS
A captivating voice and an incredible way with words, Julia Michaels is undoubtedly a musical powerhouse.
Throughout the years, the singer-songwriter has built an impressive arsenal of tracks. Starting her career writing for other artists – including Justin Bieber's 'I'm Sorry', Ed Sheeran's 'Dive', Britney Spears' 'Slumber Party,' and more, Michaels officially debuted in 2017 with her chart-topping single 'Issues'. 
Intimate, genuine, and something straight of a diary, Michaels' lyrics are a beautiful paradigm of emotions and adventures that feel so personal yet so relatable. Couple this with her stellar command of pop music, and you'll know exactly why she's one of today's most talented acts.
---
DENZEL CURRY
If anyone understands what it's like starting out as an independent artist, it's Denzel Curry. The 'Ricky' act first started as part of the underground rap scene in Florida in 2011 before becoming one of the industry's most recognised rappers a decade later. 
Recognised for his distinctive rap style, reminiscent of old school hip-hop, Curry's music has reached all corners of the world – most known for his 2015 viral hit 'Ultimate'. With music ever-evolving, the rapper is never one to stay still, consistently staying ahead of the curve and defining his own special place in the rap scene. 
On par with his high-energy tracks, Curry is also known to command a stage. Powerful, heart-pumping and a wave of adrenaline, the ZUU's live shows are a wild ride of their own. 
---
Presented by Vans Musicians Wanted
---
Bandwagon's Stories