Music has always been one of the strongest pillars of entertainment. From streaming, concerts, and merchandise to licensing songs for other forms of media, it's no secret that it's a billion-dollar industry with an ever-growing revenue. In 2019 alone, the recorded music industry raked in US $21.5 billion – and unsurprisingly, streaming makes up the bulk of it with $11.9 billion globally.
It's a lot of money, but lo and behold, music actually isn't the most successful industry in entertainment. It isn't film either, which has been releasing a steady stream of blockbusters year after year – and even when you put the sales of both together, it doesn't even compare to what this industry makes. 
Rapidly accelerating, and expected to reach over $300 billion by 2025, is the video game scene.
A look at how well-developed they are will tell you they're not playing. Its stronghold in entertainment is also grounded by productions on other platforms, such as music and films that contribute to the storytelling of the game. League of Legends, for example, has been known for making quality music videos for new champions and skins, as well as their annual Worlds event. In fact, it has just been announced that this year's edition involves a partnership with Universal Music Group.
BANDWAGON TV
Others, however, took it to the stage to establish their collaborations. Artists like Metallica have come to perform at gaming conventions, while Travis Scott and Marshmello paid a visit to the in-game stage in Fortnite for their performances. Everything is part and parcel of a mutually beneficial partnership, even when it comes to soundtracks – in the way games require good music to establish the tone of the game, on the flip side, gamers spend a lot of time immersed in their virtual worlds, with the same songs. Both heavily impact each other. 
Aside from these possibilities, some artists have decided to bring it up a notch by tossing in their coins. Seeing the immense potential (and profitability) of gaming, these musicians have a stake in some of the most well-known companies and teams in the esports arena – a few might even surprise you.
---
Snoop Dogg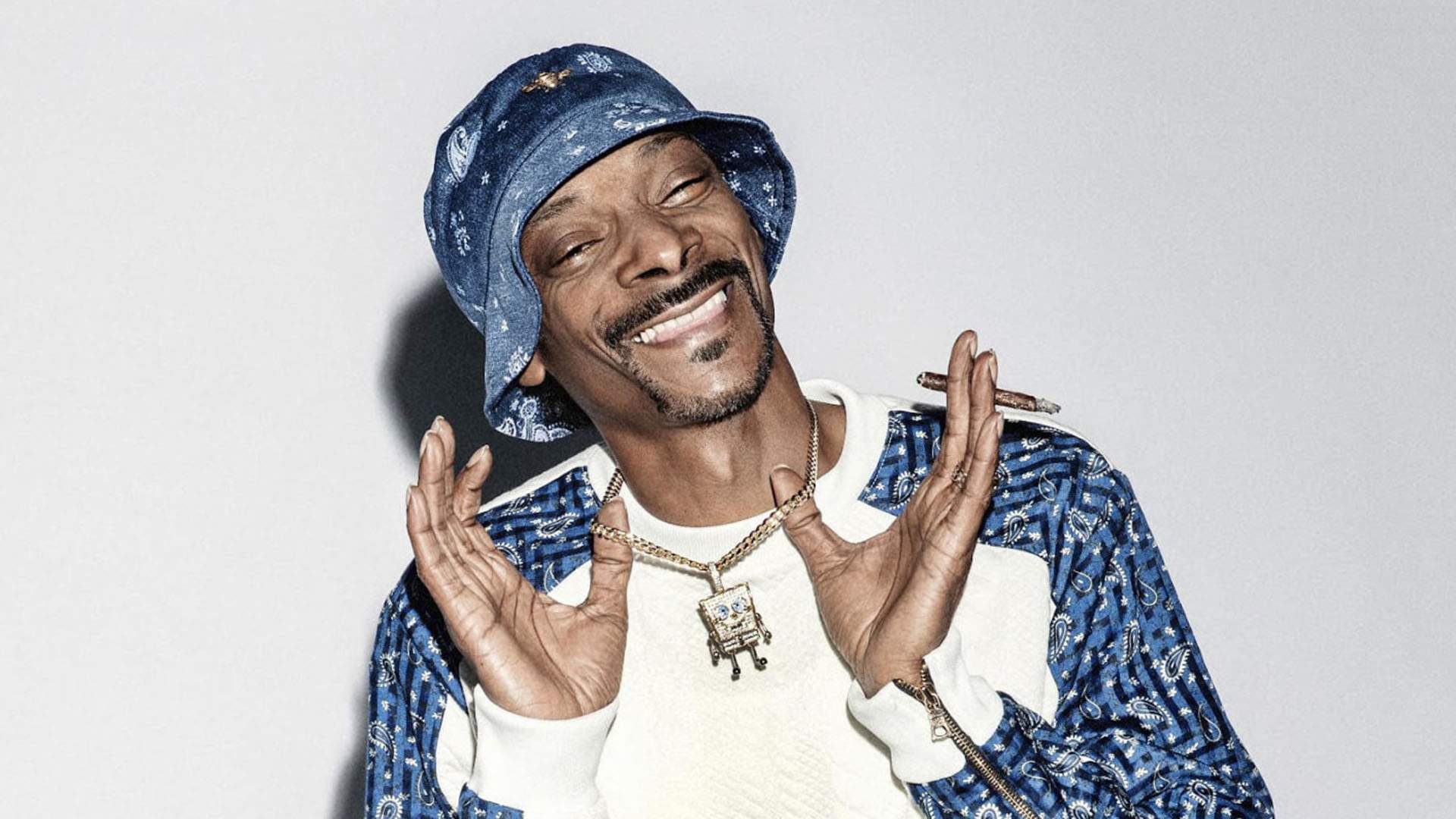 In an announcement on 7 March 2022, Snoop Dogg revealed that he has now joined the esports organisation FaZe Clan as part of their Board of Directors. The renowned rapper and avid FaZe supporter—who is now referred to as FaZe Snoop in the context of the gaming company—will now "co-create content, participate in key business initiatives, and launch merchandise with the brand", according to a statement by the company. 
"The organic relationship between FaZe and Snoop has been building for years now, so we are thrilled to officially welcome Faze Snoop to the family," said FaZe Clan Chief Strategy Officer Kai Henry.
---
Jay Chou
Those who play or watch League of Legends would be familiar with the Taipei Assassins, more widely known as TPA, who are hailed as one of the top esports teams worldwide. The team was rebranded as the 'J Team' in 2015 under the calls of owner and Taiwan superstar Jay Chou. 
Chou may have received some flak for that, but most acknowledge that it is ultimately the right financial manoeuvre to extend his Mr J empire of fashion, F&B, talent management, and more. Of course, as a fan of the game, this means more to him than money – and if you doubt that, just remember the King of Mandopop already has an estimated net worth of $75 million, and claims that gaming is a pastime of his that came in handy when his baby daughter required night feeds.
---
Steve Aoki
A forward-looking attitude towards video games and music has long been embodied by American award-winning DJ and producer, Steve Aoki. Coming to stream on Twitch over the years for both gaming and music content, his foray into competitive gaming deepened further when he co-found United States-based professional esports organisation Rogue. It's since been acquired by ReKTGlobal to "take Rogue to the next level", but Aoki's support and contribution will remain constant as the role of co-owner.  
Right now, the organisation has teams set their foot in FIFA, Fortnite Battle Royale, League of Legends, Rainbow Six Siege, Rocket League, and Super Smash Bros. It also had an Overwatch division which disbanded much to Aoki's disappointment.
Sad to see @GoingRogueGG's Overwatch team go. Did everything we could to keep them together. We'll come back strong for Season 2 💪

— Steve Aoki (@steveaoki) October 10, 2017
---
Sehun 
Shortly after a partnership between AP eSports (the parent company of South Korean company organisation SeolHaeOne Prince) and Edward Gaming (a Chinese esports organisation) was signed, it was announced that Sehun of EXO was the newest member to be onboard AP eSports' team of shareholders. In a statement made by Kim Ok Jin, the chief of games at AP eSports, this is an effort to boost SeolHaeOne Prince into the global spotlight as a competitive team – which he believes will be successful with the assistance of Sehun, "who has conquered the global market in entertainment as an EXO member". 
While we're not sure whether we will get a glimpse of Sehun's movements in his new business venture, we'll likely see SeolHaeOne Prince continue their work in PlayerUnknown's Battlegrounds, Valorant, as well as League of Legends, which they are planning to apply for franchising for in 2021. Just in June this year, labelmate Kim Heechul was also introduced as an investor of BRION E-Sports, another South Korean esports organisation set to compete in League of Legends Champion Korea next year.
---
Jackson Wang
Jackson Wang is the latest star to secure an investment in esports. The member of Got7, who's also a successful solo artist and entrepreneur, has partnered up with Chinese esports organisation Victory Five with Team Holding, a company owned by Wang. 
At the opening ceremony of Victory Five's new home stadium, where the announcement of the collaboration was made, it was revealed that Wang and Mario Ho, the founder of Victory Five, have been intending to collaborate for more than a year now. Wang mentions that while he's not much of a gamer due to his poor skills, he has enjoyed gaming since he was young, and would like to contribute to the industry in other ways.
Wang and Mario Ho, the founder of Victory Five, have been good friends since meeting in 2017 on King of Glory. Victory Five is one of the organisations competing in the top-level professional league for League of Legends in China, alongside teams such as JD Gaming, Invictus Gaming, and Edward Gaming.
---
Post Malone
On 28 August, it was announced that the famous rapper has joined the ownership group of Envy Gaming after acquiring 'an undisclosed equity stake', meaning he is now a co-owner of the organisation and its teams. Currently, that would be Team Envy, Dallas Empire of the Call of Duty League, and the Overwatch League team Dallas Fuel. 
When asked, it is clear that Post's decision was not based on monetary reasons alone. After all, he has previously livestreamed games on Twitch, such as PlayerUnknown Battleground. "I grew up in Texas and I've been gaming my whole life, so this just really felt right," he said. "I have always wanted to be a part of bringing gaming into the professional sports world so to be involved with what Envy is doing in my hometown feels like such a perfect fit."
Mike Rufail, Founder and Chief Gaming Officer at Envy, agrees. "We had a very real chat about his love for video games. He's a genuine gamer who brings a lot of effort and personality into everything he does. I couldn't be happier to have him invest and build with us."
---
Drake
Checking out Drake's history in esports will give you a significant list of experiences. For one, the Canadian rapper has been the talking point in 2018 for streaming Fortnite with Tyler 'Ninja' Blevins; and for another, he was a generous (funding) contributor to Players' Lounge, a place where gamers can engage in a friendly match with money on the line. Most notable though, is Drake's acquisition of 100 Thieves, a "lifestyle brand and gaming organisation" who's known in the arenas of League of Legends, Valorant, and Counter Strike: Global Offensive. 
Founded by Mattew "Nadeshot" Haag, 100 Thieves' owners are surprisingly diverse, coming from a range of careers such as musician (Drake), talent manager (Scooter Braun), businessman (Dan Gilbert) and the indispensable ex-pro (Matthew Haag). It might even shock you to know that Drake's actually one of two strategic advisors, with the other being Scooter Braun.
---
Jennifer Lopez 
Jennifer Lopez and partner Alex Rodriguez are goals when it comes to nailing their individual careers, but their success is not making them settle or stop with what they have. Going on to invest in NRG, an American esports organisation, the couple serve as advisors for the company that has competed in Apex Legends, Call of Duty, Rocket League, and more. Rumour has it that the couple's now eyeing the New York Mets, which really isn't a far throw from esports if you think about it.
---
JJ Lin
The pride and joy of Singapore's Mandopop scene, JJ Lin, has mentioned before that he's quite the avid gamer himself – but the megastar with a huge fanbase in Asia took his involvement beyond leisure by launching an esports organisation, Still Moving Under Gunfire (SMG) in 2017. Formed with the help of Kenchi Yap, a professional coach who's trained well-known teams under Mineski and Fnatic, SMG has competed in numerous games with success, even bringing home a win from the Arena of Valor World Championship in its first year with its Taiwan-based team. 
In 2020, SMG reached Malaysia with its grip on Mobile Legends, the biggest mobile multiplayer online battle arena (MOBA) in Southeast Asia; and most recently, an all-Singaporean team has been created for Valorant, a newly released hit multiplayer first-person shooter. According to JJ Lin, his first local esports team is heartwarmingly "a milestone in [his] esports journey" and "one that is very close to [his] heart".
Lin is also a member of the Singapore Esports Association. 
---
The Weeknd
In April of 2019, diamond-certified artist 'The Weeknd' (Abel Tesfaye) was introduced as a part-owner and global ambassador of OverActive Media. Founded in 2018, the franchise is relatively new – but is the parent company behind Splyce and Overwatch League's Toronto Defiant. 
According to Esports Insider, this joined team could entail "unique joint efforts" throughout the year, although no details have been given since. CEO and President of OverActive Media Chris Overholt described the partnership, saying that they are thrilled to welcome The Weekend, as "Abel's standing in the music industry will provide our Toronto Defiant and Splyce brands the opportunity to reach more fans and engage new audiences." 
The Weeknd shared in a press release: "As a big esports fan, I am really excited to be involved in this project. I am looking forward to collaborating with OverActive Media in unique and innovative ways."
---
Jam Hsiao
It doesn't take much longer to guess who in the Mandopop scene named their team The Jams other than the man Jam Hsiao himself. While not much is known about the Chinese team set up in Shanghai, The Jams announced their arrival into the scene by donating NTD 2 million to the victims of the earthquake in Hualien, the place Jam's mother is from. A minimal annual salary of NTD 1 million for its competitors was promised at their press conference, along with the best welfare they can deliver to their team members. 
Jam Hsiao's last appearance in esports was in May this year, when he came to promote Slam Dunk in Taipei dressed as a basketball player. 
---
Imagine Dragons
Apparently Aoki isn't the only one drawn by Rogue's increasingly strong and steady global presence. After ReKTGlobal established themselves as the parent company of the organisation, Imagine Dragons were soon added to the list of co-owners and stakeholders, and later DJ Nicky Romero hopped on board the bandwagon too. 
"We love gaming and esports and have been looking for new ways to contribute to this community for a long time – but we never found the right fit until now," said Imagine Dragons manager Mac Reynolds in reference to the new business venture. And a quick search will pull up receipts that show it's true – not only have they written 'Warriors' for League of Legends to kick off the 2017 Worlds Championship, they're even players of it and many other games themselves.
---
Sean Combs
We know Sean Combs by Diddy and Puff Daddy, but his other identities as a record executive, actor and in this case, entrepreneur are worth mentioning too. In 2018, the multihyphenate took his businessman career to the next level by joining an investment group together with Adidas, Samsung, and other giants, putting in over $30 million into PlayVS.
PlayVS is an esports start-up that helps high school and college gamers gain access to competitions and scholarships, and provides "leagues, scheduling, and infrastructure" for esports. In 2019, the organisation received another round of funding, with Combs making another major investment into the project.
Like what you read? Show our writer some love!
---