The live music industry was one of the first sectors hit by the ongoing COVID-19 pandemic, and quite possibly the last industry to recover from its effects.
An ever-adapting community, artists and concert producers alike have shifted their craft online. 2020 saw the rise of virtual shows from the likes of Dua Lipa, BTS, Justin Bieber, Billie Eilish, NCT, Joji, and NIKI. Concerts and festivals were hosted within video games like Fortnite and Minecraft, while massive shows enhanced by the use of AR (augmented reality) and XR (extended reality) garnered millions of views from across the world.
While the world slowly reopens (or gets into another lockdown, depends on which part of the world you're from), expect more virtual concerts and festivals to come your way. From Music Lane Okinawa 2021 to BLACKPINK's first online concert, here are the virtual shows you can check out in 2021:
---
GIG PICK: SIFA ON DEMAND - SOUND SOCIAL SERIES
When: 5 June, 12 PM to 20 June, 11.59 PM 
Tickets: S$15, available as a bundle of 4 shows ('The Wandering' and all 3 Sound Social Series shows) here
Held in December 2020, this series which explores the creation of soundscapes is now available for streaming. 
In 'Did you want more sleep?', Singaporean musician weish and artist Marc Gabriel Loh blurs the boundary between the subconscious and reality through a meld of text, visuals and sound that is sure to take audiences through an experience akin to being on an emotional roller coaster. weish will perform original songs inspired by her complex relationship with sleep. 
'Entity', presented by electronic music artist Planeswalker, is an exploration of the uncertainties of our times through the use of soundscapes that simulate a temporary hallucination. Music from the performance was released in an EP of the same name in March 2021. 
'Of Nature and Technology' sees sound artist Zul Mahmod creating a landscape that is both visually and sonically stimulating with the use of just stray tree branches and electronic circuits. Created in binaural sound, this performance is best experienced through a large screen with headphones on. 
---
HYDEOUT: THE PRELUDE PHASE TWO

When: 11 April onwards 
Following the postponement of its physical festival in 2020, Hydeout is back with a brand new virtual music and entertainment platform. Hydeout: The Prelude offers a unique experience with performances from Charli XCX, Wiz Khalifa, MYRNE, RRILEY, Tinashe, and more at breathtaking locations encompassing both the virtual and physical realms. 
More information here.
---
FROM THE WILTERN - YOUNG THUG, JP SAXE, LANY, CHASE ATLANTIC, AND MORE
When: 7 May to 9 July 
Tickets: US$15, available here
Streamed live from the iconic Wiltern Theatre in Los Angeles, this 10-part concert series from Live Nation and Veeps will feature rapper Young Thug, singer-songwriter JP Saxe, Australian alternative R&B band Chase Atlantic, country-trap singer-songwriter and producer Breland, pop rock outfit Waterparks, R&B singer Lucky Daye, rapper Young M.A., Filipino singer-songwriter and rapper Eyedress, hip hop musician Freddie Gibbs, and pop rock trio LANY.
---
DJ MAG TOP 100 CLUBS VIRTUAL WORLD TOUR 2021
When: 15 May to mid-July
Stream for free via DJ Mag's Facebook page, and YouTube and Twitch channels
Named Top 100 Clubs Virtual World Tour, the project is part of the British magazine's efforts to celebrate and support the international nightclub industry, which has been adversely affected by the COVID-19 pandemic. 
Scheduled to be launched on 15 May 2021, the nine-week-long digital event will showcase clubs of all sizes from around the world through a number of different sets. The opening week includes Zouk, Printworks, Echostage, Zentral, and more. 
---
Saturday's Surprisingly Super-Duper Lesson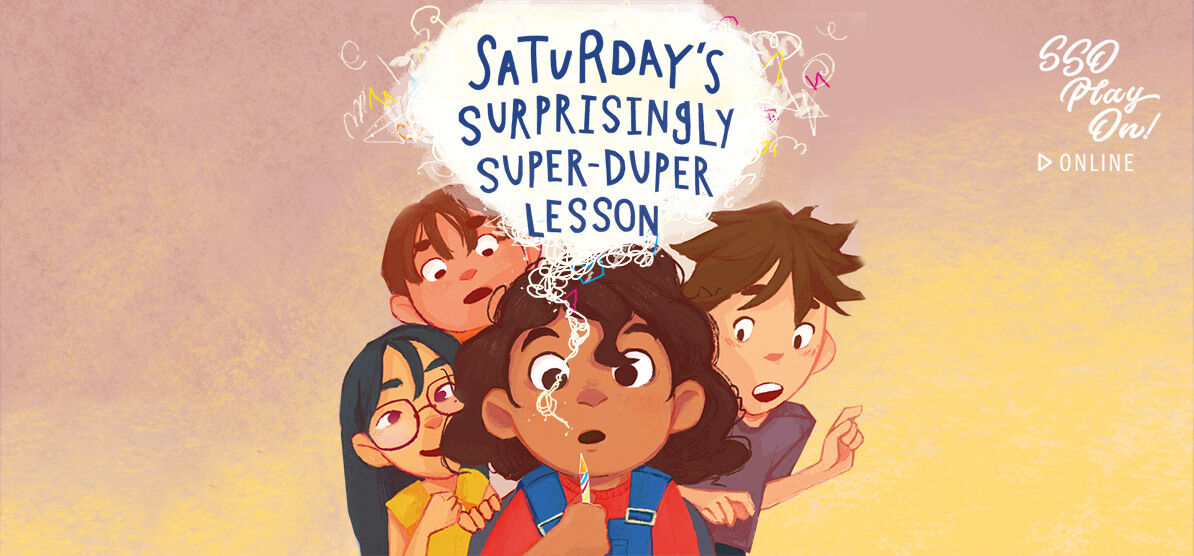 When: 29 May, 3 PM. Availabe for streaming until 19 June, 3 PM. 
Tickets: S$20, available here
Featuring music by Singapore Symphony Orchestra as part of its SSO Play On! series, 'Saturday's Surprisingly Super-Duper Lesson' is an adaptation of the book by Jolene Tan and Isabella Tong about a young girl's doodles coming to life. The concert will introduce young children to the world of classical music through storytelling, illustration and animation. 
---
PRIME DAY SHOW 2021 
When: 17 June
Amazon Prime subscribers can stream it for free here
In this three-part series, music superstars Billie Eilish, H.E.R., and Kid Cudi deliver immersive performances by combining visuals with their music and storytelling. The sets, which will run for 25 minutes each, will take place against the backdrops of different places. The concert will be available for free via Prime Video for Amazon Prime subscribers. 
---
《三月天 • 和》Harmony - NUS Chinese Orchestra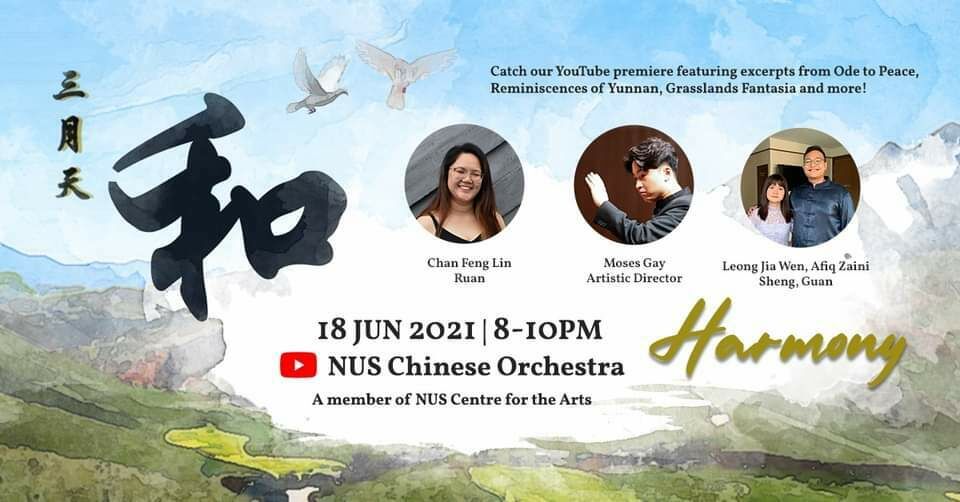 When: 18 June, 8 PM
Stream it on NUSCO's YouTube channel here.
NUS Chinese Orchestra's annual Semester 2 production《三月天・和》Harmony promises an evening of heartstirring performances, showcasing the orchestra's unity amidst these challenging pandemic times. The repertoire will include traditional classics like the third movement of Zhongruan concerto Reminiscences of Yunnan《云南回忆》by Liu Xing, as well as a jazz-infused Sheng and Guan double concerto Grasslands Fantasia《草原狂想》by local composers Law Wai Lun and Tan Kah Yong. Audiences can also expect to enjoy contemporary pieces like Danzon No. 2, performed by the orchestra's Dizi ensemble. 
---
KCON:TACT 4 U 2021
When: 19 to 27 June
Stream it for free via Mnet's official YouTube channel here 
KCON:TACT is the virtual edition of major K-pop convention KCON, which switched to an online series since last year due to pandemic restrictions. The fourth edition, KCON:TACT 4 U, will be held over nine days from 19 to 27 June. The first lineup includes BTOB, HIGHLIGHT, Golden Child, iKON, ONEUS, ONF, SF9, and Weki Meki.
---
K-Pop SuperFest 2021 
When: 19 June (9PM ET) / 20 June (9AM SGT/PHT)
Tickets: US$20 (S$27), available here
K-Pop SuperFest is a joint venture between livestreaming platform Sessions and Joy Ruckus Club, an Asian American-led concert series. Broadcasting live from Yes24 Live Hall in Seoul, the online concert is billed as one of the biggest K-pop festivals in the world. The lineup features AB6IX, THE BOYZ, Cravity, Golden Child, MOMOLAND, Lovelyz, Jessi, Heize, Rain, Ailee, DJ Soda, and rapper Bloo. Hosted by AleXa and THE BOYZ member Kevin, the event also provides fans with the opportunity to meet their favourite K-pop acts through virtual meet-and-greet sessions. 
---
SCCC Cultural Extravaganza - Sing•浪 2021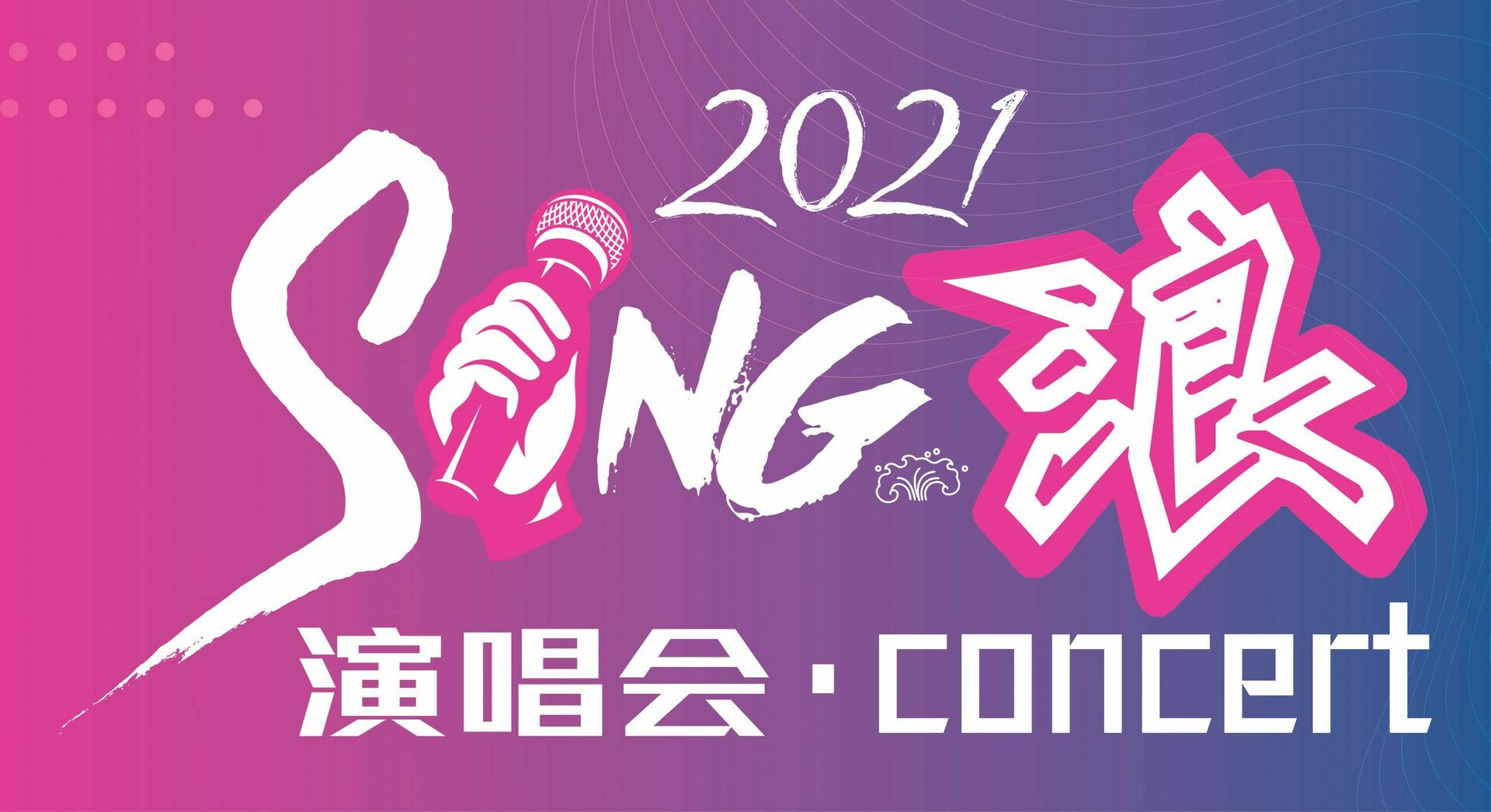 When: 19 June, 8 PM SGT/PHT
Stream it for free on MeWatch. Visit Singapore Chinese Cultural Centre's event page for further details.  
The fourth edition of the concert focuses on showcasing the best of our homegrown maestros and Mandopop talents, with performances by Kit Chan, Joanna Dong, Olivia Ong, Yung Raja, Gina Tan and Benjamin Kheng. The artists will perform hit songs that have been arranged by top local producers like Martin Tang, Kenn C, Goh Kheng Long and Terence Tao.
---
Jazz It Up! A Jazzy Celebration of Chinese Songs 2021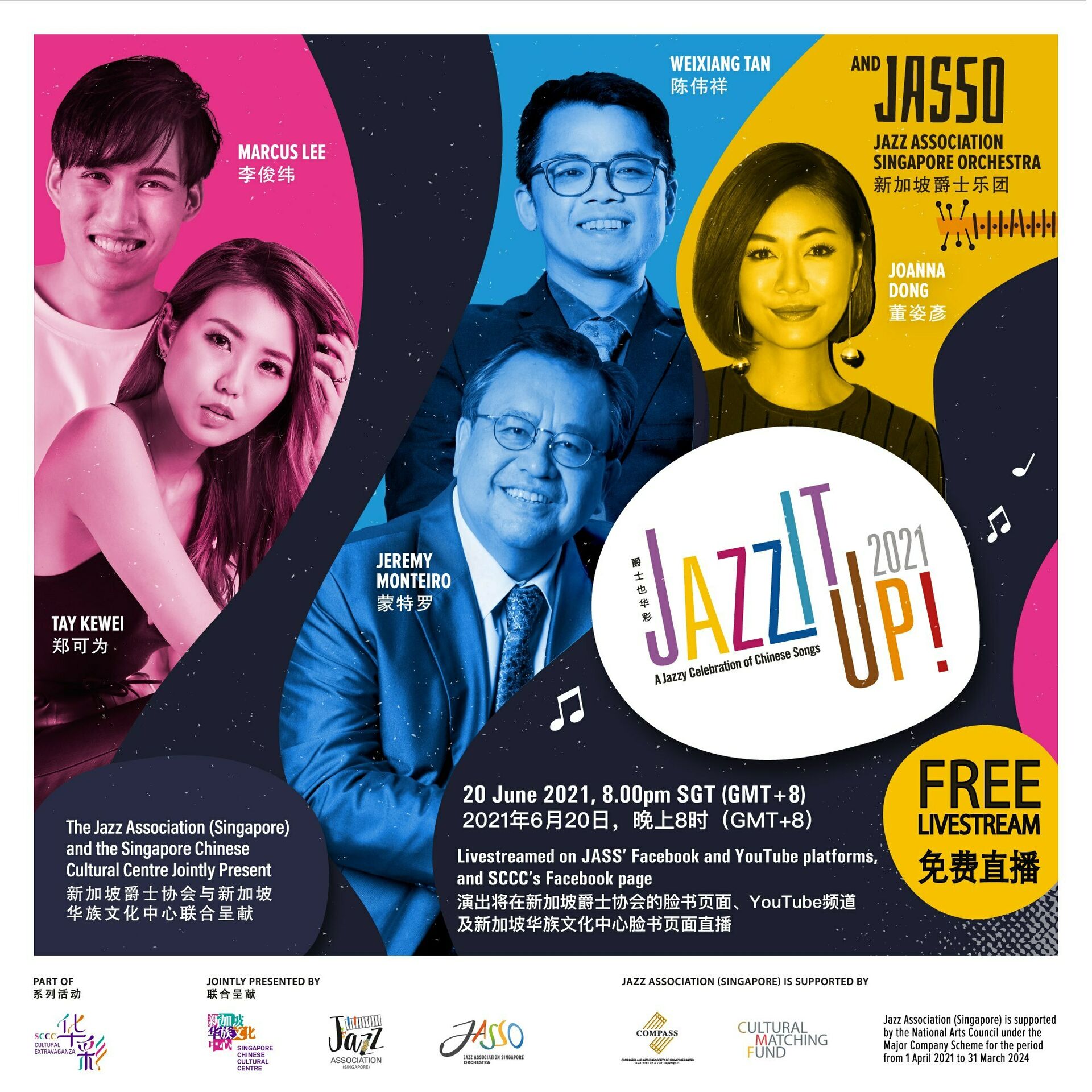 When: 20 June, 8 PM SGT/PHT
Stream it for free on Jazz Association (Singapore)'s Facebook and YouTube, or Singapore Chinese Cultural Centre's Facebook. 
Presented by JASS and SCCC, a star-studded evening of performances from homegrown talents Joanna Dong, Tay Kewei, Marcus Lee, Weixiang Tan and Jeremy Monteiro await at Jazz It Up! 2021. Expect jazz renditions of popular Chinese classics and hits on this one-night only concert experience that you can enjoy safely at home. This concert was previously a ticketed show that has now been shifted online in view of recent pandemic restrictions. 
---
Music Tuesdays: Strings of Elegance II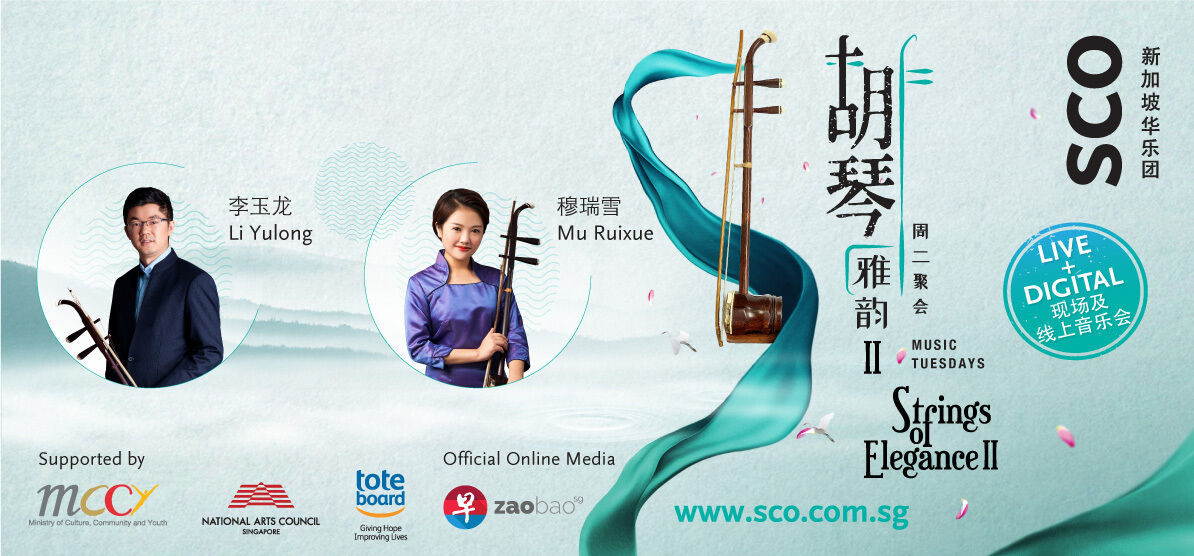 When: 22 June, 7.30 PM. Available for streaming until 29 June, 7.30 PM. 
Tickets: S$15, available here
Presented by Singapore Chinese Orchestra (SCO) as part of its 'Music Tuesdays' series, SCO's Erhu II Associate Principal Li Yulong and Huqin musician Mu Ruixue will take the stage for a rhapsodic evening of Huqin pieces and performances. Be prepared to experience the full gamut of emotions Huqin instruments can evoke in its listeners - from melancholy to joy. 
---
AKB48 GROUP ASIA FESTIVAL 2021 
When: 27 June, 430 PM SGT/PHT
Tickets: S$30, available here
Set to be held in Tokyo, AKB48 Group Asia Festival 2021 will bring together Japanese girl group AKB48 as well as all of its sister groups (JKT48, BNK48, MNL48, AKB48 Team SH, SGO48, AKB48 Team TP, and CGM48), who will perform from various venues across Asia. The hybrid event, which combines virtual and offline elements, will also utilise XR technology to create an engaging and memorable experience for fans. 
Stay tuned to this space for more updates.
---
「SANCTUARY FINALE」- JJ LIN
When: 10 July
Tickets: S$38, S$48, S$68, S$188, available via SISTIC and BookMyShow from 10 June, 8 PM SGT/PHT
Mandopop sensation JJ Lin will be performing a virtual concert titled「SANCTUARY FINALE」, which serves as the grand finale to his widely successful Sanctuary World Tour that began in 2018.
Originally streaming on 6 June, the event has been rescheduled to 10 July due to the worsening COVID-19 situation. For those who have already purchased e-tickets, their rights will remain unchanged and tickets will still be valid for the postponed date. No further action is required.
Those who are unable to make it for the new concert date will be entitled to a full refund. Information on refund processes will be updated on Isotope Productions' official Instagram page. Stay tuned to further announcements here. 
Fans can watch the concert via the official Sanctuary app, which you can download for iOS or Android. iOS users can search for "Sanctuary App" in the App Store, and Android users can search for "Sanctuary 聖所" on Google Play Store.
After downloading the app, proceed to register for an account and follow the in-app instructions for viewing. The Sanctuary app is currently only available in Mandarin. Ticketing details for Mainland China will be announced separately at a later date. More details and updates can be found at Isotope Productions' Instagram page here or the SISTIC event page here.
---
BACK IN THE ZONE - SB19 
When: 18 July, 7 PM PHT/SGT
Tickets: PHP 799, PHP 1,000, PHP 2,499, and PHP 4,499, available KTX.ph and the SB19 online store
P-Pop superstars SB19 will return for another virtual concert this July. Titled "BACK IN THE ZONE",  the event is set to take place eight months after the Billboard Music Award nominees' MAPA Music Showcase in November last year. 
Stay tuned to this space for more updates.
---
Completed Livestreams
---
SIFA 2021: THE RHYTHM OF US (VOD)
When: 31 May to 12 June
Tickets: S$15, available here
Presented by the Singapore Symphony Orchestra (SSO) and the Singapore Dance Theatre (SDT), The Rhythm of Us is a cross-disciplinary concert that will bring to life three contemporary musical pieces — William Walton's 'Passacaglia for Cello', Henry Cowell's 'Variations on Thirds', as well as 'The Light Behind Us', an original composition by Singaporean jazz musician Chok Kerong. This concert will be choreographed by SDT director Janek Schergen, Christina Chan, and Pam Tanowitz.
---
SIFA 2021: A SONG FOR LOUIS (VOD)
When: 5 June to 12 June, 6 PM and 9 PM SGT/PHT
Tickets: S$15, available here
Jazz musicians from Singapore, including Jeremy Monteiro, Joanna Dong, Daniel Wong, Tama Goh, Rit Xu, and Bobby Singh, will come together to honour the life and legacy of Singaporean jazz stalwart Louis Soliano at this intimate and heartwarming pre-recorded concert. Titled "A Song For Louis", the event — part of Singapore International Festival of Arts 2021 (SIFA 2021) — will see each musician pay tribute to Soliano by dedicating a song to him. Soliano himself will also take the stage to present a special showcase.
---
FESTIVAL OPENING: SOUNDING OF DRUMS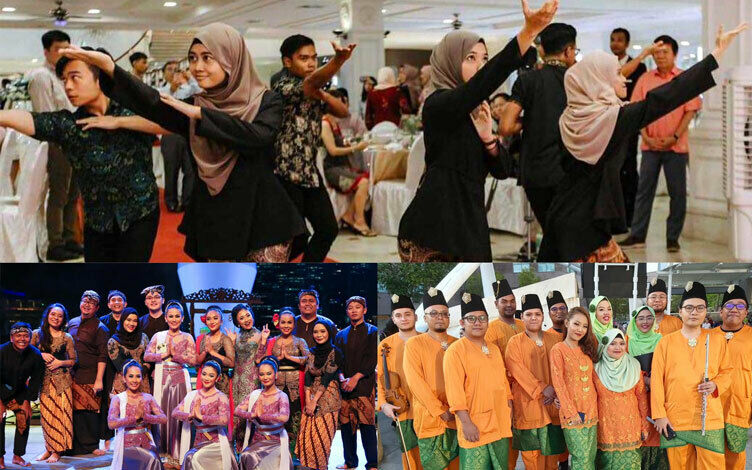 When: 10 June, 645 PM SGT/PHT
Stream it for free here
Gendang Akustika, Gamelan Asmaradana, and Aliran Bebas will open this year's Pesta Raya festival with a performance that will bring together sounds as well as movements from across the Malay Archipelago. 
---
GAMBUS ELECTRONICA - SAFUAN JOHARI AND AZRIN ABDULLAH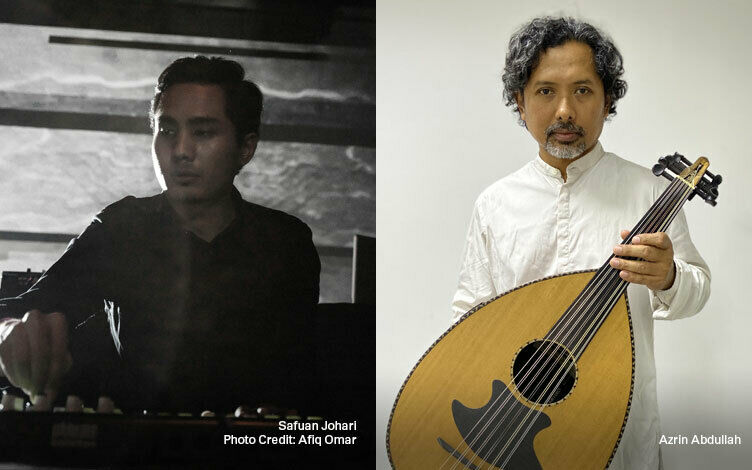 When: 12 June, 7 PM SGT/PHT
Stream it for free here
Witness the collision of electronic music and Malay traditional music during sound designer and music producer Safuan Johari and oud player Azrin Abdullah's first-ever collaborative concert. The duo will deliver a one-of-a-kind musical experience by layering traditional melodies with electronic rhythms and textures. This performance is part of Esplanade's Pesta Raya – Malay Festival of Arts.
---
ROLLING QUARTZ
When: 13 June, 1 PM KST (12 PM SGT/PHT)
Stream it for free here
To celebrate the launch of their merchandise, five-piece South Korean rock band Rolling Quartz will be holding a special virtual concert via their official YouTube channel this June. The free event will be streamed with English and Spanish subtitles. 
---
BTS - MUSTER SOWOOZOO 2021
When: 13 June (6:30PM KST, 5:30PM SGT/PHT) and 14 June (6:30PM KST, 5:30PM SGT/PHT)
Tickets: Available here from 26 May (12PM KST, 11AM SGT/PHT) to 13 June 
BTS will be holding an online event titled MUSTER SOWOOZOO in June to celebrate their 8th anniversary with their fans, also known as ARMY. The first edition is happening on 13 June, while the "World Tour Version" is set to take place on 14 June, where the 'Butter' act will perform some of their foreign-language songs.
One-day and two-day passes for MUSTER SOWOZOO will be available on VenewLive and Weverse Shop from 26 May, 12 PM KST (11 AM PHT/SGT) until 13 June 2021. 
4K Single-view and HD Multi-view options (in limited quantities) are exclusive to ARMY Membership holders for KRW 59,500 (1-Day Pass). ARMY Membership holders who wish to watch in 4K on both days should purchase tickets for both show dates (13 and 14 June). Meanwhile, HD Single-view tickets are available to the general public for KRW 90,000 (2-Day Pass) and KRW 49,500 (1-Day Pass).
Each ticket can be used to log in to two devices at the same time.
---
Sachiyo - Beyond the Borders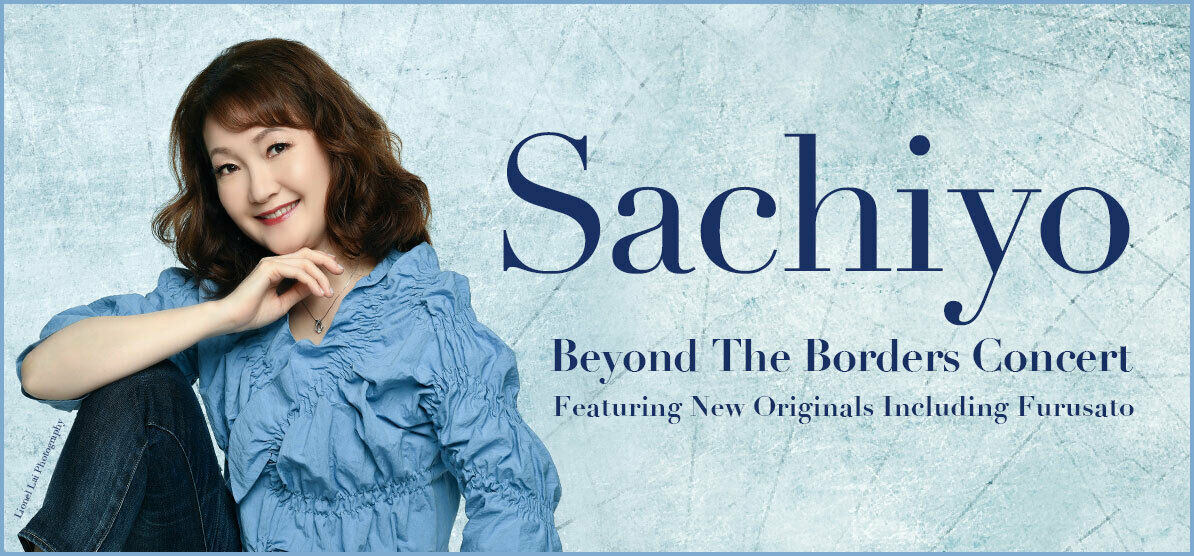 When: 4 June, 8 PM. Available for streaming till 6 June, 11.59 PM. 
Tickets: S$50, available here. 
Homegrown Japanese singer-songwriter Sachiyo is set to wow an online audience with her original tunes, including 'Furusato' and a Japanese version of Dick Lee's iconic number 'Home'. The polyglot songbird made her musical debut in 1997 and has released three albums thus far, along with a charity CD single titled 'A Song of Life' in 2011. This concert will officially mark 55 years of strong bilateral relations between Singapore and Japan.
---
SIFA 2021 — AS FAR AS ISOLATION GOES
When: 21 May to 23 May and 28 May to 30 May, 5:30 PM, 5:55 PM, 6:20 PM, 6:45 PM, 7:10 PM, 8 PM, 8:25 PM, 8:50 PM, 9:15 PM, 9:35 PM PH/SG/MY Standard Time
Tickets: S$20, available here
Lebanese-British live artist Tania Al Khoury and musician and street artist Basel Zaraa, who was born as a Palestinian refugee in Syria, will explore the psyche and the physical states of refugees in detention centres during this interactive virtual performance. The event will also feature original music inspired by Zaraa's real life experiences. 
---
ASIA RISING TOGETHER - 88RISING
When: 26 May, 7 PM Pacific Time, 27 May, 9 AM TH/ID Standard Time, 10 AM SG/MY Standard Time
Stream it for free on 88rising's official Facebook, YouTube, Twitter, and SiriusXM platforms. 
88rising will be holding a benefit concert in partnership with Netflix on 26 May to coincide with Asian American and Pacific Islander Heritage Month (AAPIHM).
Titled Asia Rising Together, the lineup comprises Day6 member Jae aka eaJ, Guapdad 4000, Atarashii Gakko, Seori, NIKI, mxmtoon, Luna Li, Tiger JK, Audrey Mika, and more. Former 2NE1 member and rapper CL will also make an appearance, along with special guests RZA and Dumbfoundead. All proceeds will go to advocacy group Asian Mental Health Collective.
---
The LASALLE Show 2021 - Piano Voyage VII and Graduate Recitals 
When: 28 May to 30 May (Graduate Recitals) and 29 May to 30 May (Piano Voyage)
Stream it for free on LASALLE Singapore's YouTube livestream for Graduate Recitals and Piano Voyage. 
Presented by graduating students from the Diploma and BA(Hons) Music programmes of LASALLE College of the Arts, these showcases will aim to spotlight their best works. In the Graduate Recitals, expect high-standard music performances ranging across different genres like pop, electronic and jazz by students as they prepare to transition into their professional careers. 
For Piano Voyage VII, expect to watch a multi-disciplinary production featuring students from the different faculties. Classical piano performances will accompany dance and visual arts expositions. Diploma in Music graduand Lucus Fam, who has garnered more than 13 million views across his YouTube piano covers under the moniker 'Pianominion', will be featured in this performance.  
---
SCCC Cultural Extravaganza - Songs of the Dragon Kiln 
When: 30 May, 7.30 PM. Available for streaming until 6 June. 
Tickets: S$12, available here 
Back by popular demand, ticket-holders to Songs of the Dragon Kiln can expect to be blown away by a multidisciplinary performance that will feature traditional Chinese chamber music alongside displays of pottery and documentary films. Presented once again by Chinese ensemble group Ding Yi, the show will cast a spotlight on the vanishing trade of the Dragon Kiln and question how it is possible to preserve this heritage for future generations.
---
KUMU LIVE - BEN&BEN VIRTUAL CONCERT 
When: 22 May, 7 PM
Tickets: PHP 499 and PHP 999, available here.
Indie folk-pop band Ben&Ben will be playing their first virtual concert of 2021, presented by kumu Live Events. Known for hits like 'Lifetime', 'Maybe the Night' and 'Kathang Isip', ticketholders can stream the 90-minute concert by the Philippines' top musical group on kumu live's website. 
---
GLASTONBURY LIVE AT WORTHY FARM
When: 22 May, 7 PM Eastern Daylight Time, 23 May, 4 PM TH/ID Standard Time, 5 PM SG/MY Standard Time
Tickets: US$27.50 and US$60, available here
HAIM, Coldplay, Jorja Smith, Damon Albarn, Wolf Alice, Kano, IDLES, Michael Kiwanuka, and DJ Honey Dijon will take the stage alongside a few guest performers at this year's Glastonbury Festival. The global online event will take viewers on a special journey through landmarks in Worthy Farm, such as the Pyramid and the Stone Circle.
---
TO BEN OR NOT TO BEN - BENJAMIN KHENG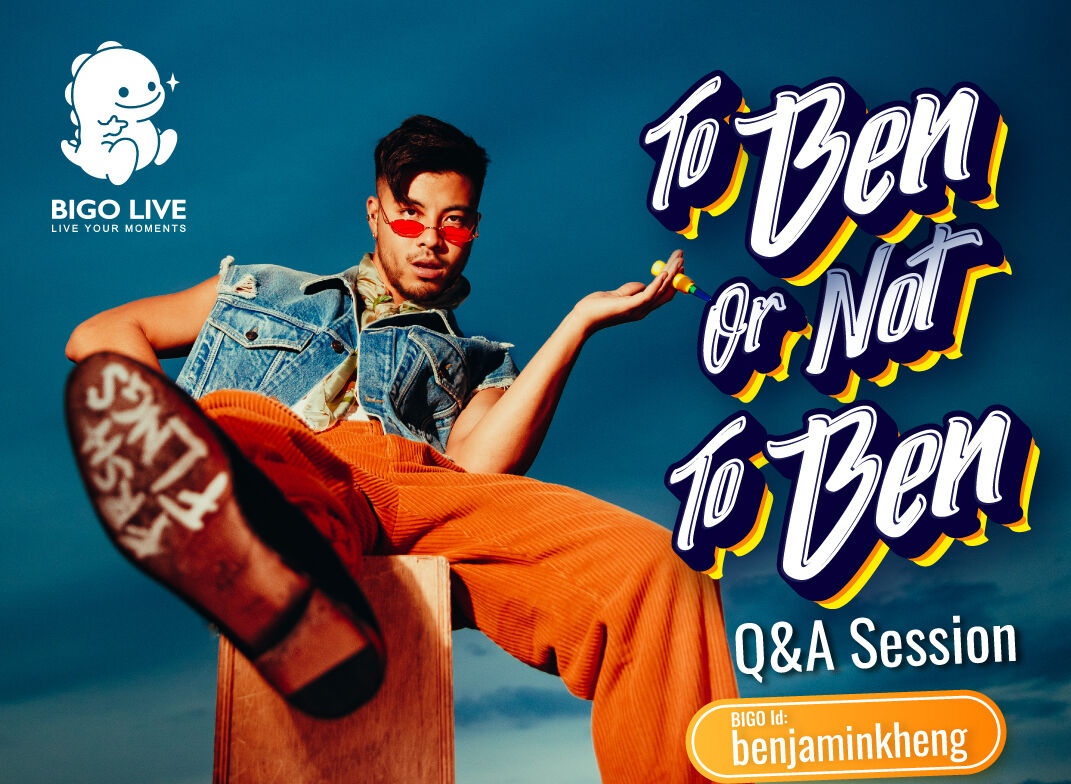 When: 20 May, 9 PM
Watch the livestream on Bigo Live, search for the Bigo Live ID @benjaminkheng.
Get an exclusive opportunity to interact with Benjamin Kheng, participate in games and be serenaded by him. Benjamin will also be conducting a virtual Q&A session, and Bigo Live users can post and share their questions on the Bigo Bar with the hashtag #ToBenOrNotToBen by 20 May, 12pm SGT. 
---
GLOBAL CITIZEN'S "VAX LIVE" — THE CONCERT TO REUNITE THE WORLD
When: 8 May, 8 PM ET
Stream it for free here
Organised by Global Citizen in partnership with the World Health Organisation (WHO), this online concert's goal is to encourage people from all around the world to get vaccinated. The 90-minute event will be hosted by American pop star Selena Gomez and will feature performances from Jennifer Lopez, Foo Fighters, H.E.R., J Balvin, Eddie Vedder, and NCT 127.
---
SSO MOTHER'S DAY CONCERT 
When: 9 May, 6 PM 
Stream it for free via SSO's Facebook page and NParks' Facebook page
At this year's edition of the Singapore Symphony Orchestra's (SSO) Mother's Day Concert, a string quartet comprising Ye Lin (violin), Wu Man Yun (violin), Janice Tsai (viola), Wang Zihao (cello) will present intimate renditions of '月亮代表我的心 (The Moon Represents My Heart)', Borodin's 'Nocturne From String Quartet No. 2', and Monti's 'Czardas', and more. 
---
LIVENOW K-POP PRESENTS MAMAMOO
When: 1 May, 4 PM TH/ID Standard Time, 5 PM PH/SG/MY Standard Time
Tickets: S$20, available here
South Korean girl group MAMAMOO will kick off LIVENow's new K-pop concert series on 1 May. The quartet — comprised of Solar, Wheein, Moonbyul, and Hwasa — are known for their powerful vocals and strong stage presence. Besides delivering live renditions of familiar tunes from their repertoire, the group will also share their personal stories with their fans (known as MooMoos) at their New York-themed show.
---
JOE HISAISHI WORLD DREAM ORCHESTRA 2021
When: 27 April, 430 PM TH/ID Standard Time, 530 PM PH/SG/MY Standard Time, 
Tickets: US$15.65, available here
If you're a Studio Ghibli fan then this is a concert that you would not want to miss. Renowned Japanese composer Joe Hisaishi, who has composed for films such as Spirited Away, Castle in the Sky, and My Neighbor Totoro, will present live renditions of familiar tunes from Princess Mononoke at this special virtual event which will be streamed live from the Tokyo Metropolitan Theater.
---
NARELLE
When: 22 April, 9 PM PH/SG/MY Standard Time
Stream it for free via the Bigo Live app (Bigo ID: narelle)
Watch Singaporean pop sensation Narelle perform her singles 'Complicated Love Song' and 'Just Shut Up' for the first time at this mini concert livestream. The free concert can be streamed via the Bigo Live app.
---
GYEONGGI PEACE CONCERT
When: 21 April, 7 PM KST, 5 PM TH/ID Standard Time, 6 PM PH/SG/MY Standard Time, 
Stream it for free here
The Gyeonggi Peace Concert will celebrate the third anniversary of the Panmunjom Declaration for Peace, Prosperity and Reunification of the Korean Peninsula, which was signed by North Korea's Supreme Leader Kim Jong-un and South Korea's President Moon Jae-in in April 2018. Acts that are set to headline the online concert include 'Rollin'' hitmakers Brave Girls and nine-piece boy band DKB.
---
BANG BANG CON 21 - BTS
When: 17 April, 1 PM TH/ID Standard Time, 2 PM PH/SG/MY Standard Time, 2 AM Eastern Standard Time
Stream it for free here
Returning for its second edition, this year's BANG BANG CON will let fans relive past BTS events, including BTS LIVE TRILOGY EP 1. BTS BEGINS (Memories of 2015), BTS 5TH MUSTER [MAGIC SHOP] in Busan, and BTS WORLD TOUR SPEAK YOURSELF in Sao Paulo, Brazil. The online event will be streamed via the group's official YouTube channel BANGTANTV.
---
SHINEE: SHINEE WORLD
When: 4 April, 3 PM KST, 2 PM PH/SG/MY Standard Time
Tickets: ₩49,000 (US$43), available via Yes24, SMTOWN &STORE, and NNAVER V LIVE from 18 March onwards
South Korean boyband SHINee will treat their fans to a virtual concert via BEYOND LIVE's V LIVE channel this April. This announcement comes just a month after the release of their 7th studio album, Don't Call Me.
Stay tuned to this space for more updates.
---
PARANOIA LIVE! - MAGGIE LINDEMANN
When: 10 April, 9 AM PH/SG/MY Standard Time
Tickets: US$15, available here 
Maggie Lindemann is a rock/alt/pop singer-songwriter who is known for her dark, mysterious sound and her subversive lyrics. This month, she will host a virtual concert, from The Roxy Theatre in Los Angeles, to promote her latest EP PARANOIA.
---
STUDIO 2054 & THE STORY BEHIND THE SHOW - DUA LIPA
When: From now till 11 April
Tickets: S$28, available here
Dua Lipa's record-breaking 2020 virtual concert, Studio 2054, is back and this time, fans will also get a glimpse of what went on behind the scenes through a never-before-seen documentary. Studio 2054, which was originally livestreamed in November last year, saw Lipa perform alongside the likes of Elton John, Miley Cyrus, and Kylie Minogue.
---
AMERICAN EXPRESS UNSTAGED - MAROON 5
When: 31 March, 5 PM PH/SG/MY Standard Time
Tickets: US$26.20, available here 
Maroon 5 need no introduction. The GRAMMY-winning band, who recently released a collaboration with Megan Thee Stallion titled 'Beautiful Mistakes', will treat their fans to live renditions of classics from their catalogue as well as their more recent hits. Created with the help of director Sophie Muller, the virtual show has been described as a "visually spectacular journey".
---
HYUKOH 2021 ONLINE WORLD TOUR
When: 27 March, 7 PM KST and 28 March, 8 AM KST 
Tickets: ₩22,000, available via Interpark (27 March) and €18.65, available via Dice Ticket Streaming (28 March)
South Korean indie band Hyukoh recently posted a tweet teasing their 2021 Online world tour. The band recently held shows in South Korea in support of their latest release, through love.
---
GOLDEN MELODIES - TWO OF US
When: 27 March, 845 PM PH/SG/MY Standard Time
Stream it for free here
Singaporean acoustic duo Two of Us, which comprises Pang Choy Ting and Ernest Chua, will take you on a trip down memory lane with performances of Chinese golden melodies that defined the 1970s and 1980s. Be sure to keep an ear out for songs such as 'Grandma's Penghu Bay' and 'A Fire in Winter'!
---
TALA: THE FILM CONCERT - SARAH GERONIMO
When: 27 March
Tickets: PHP 1,500 (Regular) and PHP 3,000 (VIP), available here
Witness Filipino superstar Sarah Geronimo at a special, one-night-only virtual event on 27 March. Titled "TALA: The Film Concert", the concert will give fans an opportunity to see a side of Geronimo that they have never seen before.
---
LAZADA SUPERPARTY - NCT DREAM, KATY PERRY, AND MORE
When: 26 March, 930 PM PH/SG/MY Standard Time
Stream it for free via Facebook, YouTube, TikTok, Instagram and LazLive
To celebrate its 9th birthday, e-commerce platform Lazada will be bringing together some of the biggest names in music today for a special virtual concert event. Titled "Lazada Super Party", the event will be headlined by South Korean group NCT Dream and American pop star Katy Perry.
---
FASPITCH
When: 20 March, 7 PM PH Standard Time
Stream it for free here
Filipino metal band Faspitch will perform a mix of classics from their repertoire as well as new tracks, including their latest single 'Pain' during their one-hour-long virtual set this month. The concert will be free to stream via Tower Records' official Facebook page.
---
RHYTHMS AT DUSK - HARINI V AND ELWIN LIM
When: 15 March, 8 PM SGT
Stream it for free here
Singaporean singer Harini V and guitarist Elwin Lim will, by fusing spoken word pieces and original music, tell stories about new beginnings, endings, and moments of uncertainty in their bilingual concert.
---
JOURNEY TO IDEALS - THE ONLINE CONCERT - JASON YU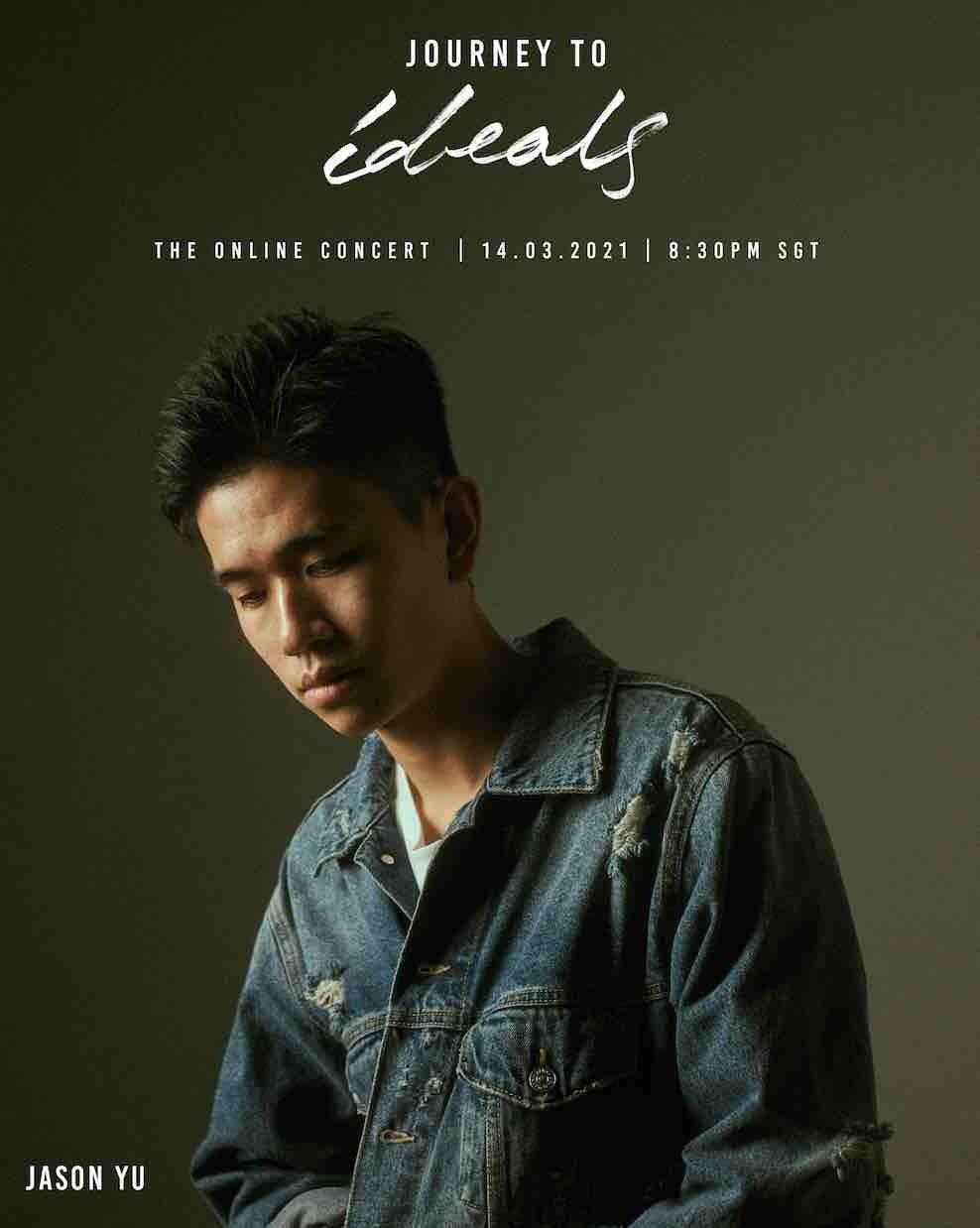 When: 14 March, 830 PM SGT
Tickets: Free, register here
Singaporean singer-songwriter Jason Yu will return with a new EP, titled "Ideals", on 12 March. Two days after its release, Yu will perform live renditions of the tracks on the project, including his latest single 'I Miss You', at a free online concert. Fans who tune in to the show will also get a sneak peek at the song's music video.
---
ONE, THE STORY - IZ*ONE
When: 13 March, (6 PM TH/ID Standard Time, 7 PM PH/SG/MY Standard Time), and 14 March, (3 PM TH/ID Standard Time, 4 PM PH/SG/MY Standard Time)
Tickets: US$35 (1-day pass) and US$62 (2-day pass), available via Interpark Tickets (International), Ticket Pia (Japan), AXS (North America, South America, Europe), Mecima Shop (Indonesia), Ticketnet, SM Tickets (Philippines)
K-pop girl group IZ*ONE will be hosting their second digital concert, ONE, THE STORY, this March. The 'D-D-Dance' hitmakers are said to be playing two different sets for each concert day.
---
ZARA LARSSON LIVE IN CONCERT
When: 8 March, (4 PM TH/ID Standard Time, 5 PM PH/SG/MY Standard Time)
Stream it here
A collaboration between Swedish pop sensation Zara Larsson and home furnishing giant IKEA, this special International Women's Day concert will see the 'Lush Life' singer present live renditions of songs from her forthcoming Poster Girl album. Stay tuned to Larsson's official YouTube channel for more details.
---
LIL'SHAKE MIXTAPE VOL 1 - PATCH AND PUNNET X CHERILYN WOO
When: 6 March, 745 PM (SG Standard Time)
Stream it for free here
Singapore youth theatre collective Patch and Punnet will team up with Singaporean theatre director and writer, Cherilyn Woo, to present infectious rap renditions of William Shakespeare's greatest works at their Esplanade Concourse concert this March.
---
PAMUNGKAS: THE SOLIPSISM 0.2
When: 3 March, (8 PM TH/ID Standard Time, 9 PM PH/SG/MY Standard Time)
Tickets: Rp88,000 and Rp108,000, available here
Indonesian singer-songwriter Pamungkas will present a special documentary and online concert this March. Titled "Solipsism 0.2", the event has been described as something that will "enthrall" fans who have been feeling down due to the ongoing pandemic.
---
ANGELO: LIVE AT TOKYO DOME CITY HALL "THE EXIT OF DYSTOPIA" 
When: 24 February, (430 PM TH/ID Standard Time, 530 PM PH/SG/MY Standard Time)
Tickets: US$38, available here.
Kei rock supergroup Angelo are set to perform an electrifying set at the Tokyo Dome City Hall this February. Do not miss out on this opportunity to catch one of the biggest acts in the Japanese hard rock scene right now.
---
GLIM SPANKY: ONE-MAN LIVE "WALKING ON FIRE"
When: 20 February, (4 PM TH/ID Standard Time, 5 PM PH/SG/MY Standard Time)
Tickets: US$28, available here.
Glim Spanky's unique sound combines elements of American rock and blues, as well as their own Japanese touch. Get ready for a rocking good time at their concert on 20 February.
---
SILVERSTEIN: OUT OF THIS WORLD VIRTUAL CONCERT SERIES
When: February 20 (Episode 3: ACOUSTIC & UNPLUGGED), 2 PM PST / 5 PM EST / 10 PM GMT / 11 PM CET / 9 AM AEDT (following day)


Tickets: From US$15 (S$19.89), available here.
After a whirlwind 2020 celebrating two decades together and the release of their ninth studio album, Silverstein are announcing plans to kick off 2021 with an immersive live stream virtual concert series in February. The band will play songs from their extensive catalog across three weekends. Fans will also have the opportunity to purchase meet and greet passes with the band here. 
Each show will be available on-demand until 1 March after airing.
---
MUSIC LANE FESTIVAL OKINAWA 2021
When: 20 & 21 February
Tickets: ¥4,000 (S$51.20), available here. Free for viewers outside Japan. 
Okinawa is bringing to music lovers Music Lane Festival Okinawa 2021, a hybrid showcase festival that will unite Japanese and international fans alike. The likes of Shonen Knife, Sunny Day Service, element of the moment, Takako Tate, ALKDO-Turtle Island Acoustic-, CINEMA dub MONKS, RIKUO, Maltese Rock, Fumitomo Yagi, TOSH; as well as eastern youth, Miyuki Hatakeyama, Seventeen Years Old And Berlin Wall, THE BASSONS, THE SAKISHIMA meeting, KACHIMBA 4, Keizou Mikata, HARAHELLS, caino, Home Party People, Funnynoise, AKKANBABYS, Hanako Kimura, abukutatta, SOLVALS, Naomitsu Shinohara, ecole, and viridian are set to perform.
Alongside the performances is also an international music conference, the Trans Asia Music Meeting 2021. Taking place in various locations, the festival will be woven together through live-streaming, which will remain free of charge for international audiences.
---
GUZHENG CLASSICS WITH YVONNE TAY
When: 14 February, (545 PM and 715 PM TH/ID Standard Time, 645 PM and 815 PM PH/SG/MY Standard Time)
Steam it for free here.
Z3nith Ensemble co-founder Yvonne Tay will present an eclectic selection of guzheng classics, such as 'The Tune of Qin Mulberry' and 'Fisherman's Song at Dusk' at her upcoming concert at the Esplanade Concourse in Singapore.
---
YOASOBI: 1ST LIVE "KEEP OUT THEATER"
When: 14 February, (4 PM TH/ID Standard Time, 5 PM PH/SG/MY Standard Time)
Tickets: US$29, available here.
YOASABI's song 'Yoru Ni Kakaru' took Japan by storm in 2020 thanks to its infectious hook and deep lyrics. Watch them perform it, as well as other numbers, at their first ever live concert (which will also be livestreamed) on Valentine's Day.
---
LITTLE GLEE MONSTER: MONSTER ARENA TOUR "DEAREST"
When: 13 February, (6 PM TH/ID Standard Time, 7 PM PH/SG/MY Standard Time)
Tickets: US$33, available here.
J-pop sensations Little Glee Monster have made a name for themselves by releasing a number of catchy and memorable tracks, some of which have even served as anime theme songs. Tune in to their livestream concert watch them perform live renditions of beloved songs from their repertoire.
JIMMY EAT WORLD: PHOENIX SESSIONS
When: 12 February (Clarity), (2 PM PST, 5 PM EST, 10 PM GMT, 11 PM CET)
Tickets: From US$14.99 (S$19.86) (Early Bird) available here.
Alternative rock band Jimmy Eat World has announced 'Phoenix Sessions' where they will be performing their albums Surviving, Futures, and Clarity in their entirety over three dates. Early bird tickets are currently on sale until 10 January, 11.59 PM EST (8.59 PM PST).
---
BAND-MAID: ONLINE OKYU-JI
When: 11 February, (3 PM TH/ID Standard Time, 4 PM PH/SG/MY Standard Time)
Tickets: US$35 available here.
Band-Maid is a four-piece band from Japan that blends hard rock sounds with an aesthetic that draws inspiration from Japan's maid cafe culture. Watch them play tunes from their latest album Unseen World at their livestream show in February.
---
THE STAVES PRESENT: GOOD WOMAN
When: 5 February 2021
Tickets: Pre-sale 14 January, 9 AM GMT (4 PM TH/ID Standard Time, 5 PM PH/SG/MY Standard Time). Regular Tickets on sale 15 January 2020, 9 AM GMT (4 PM TH/ID Standard Time, 5 PM PH/SG/MY Standard Time) available on Dice.fm
The Staves will be performing for an exclusive worldwide live stream performance filmed at Lafayette, London. They will be performing tracks from "Good Woman", which is their first album in six years. Pre-sale starts on 14 January, 9 AM GMT.
---
JJ LIN: JJ'S BLOOM N' TUNES
When: 3 February, (7 PM TH/ID Standard Time, 8 PM PH/SG/MY Standard Time) or (4 AM PST, 7 AM EST)
JJ Lin will be performing intimate sets on his YouTube channel every 2 weeks starting on 6 January 2021.
Click here to catch the stream.
---
BLACKPINK: THE SHOW
When: 31 January (12 PM TH/ID Standard Time, 1 PM PH/SG/MY Standard Time, 12 AM EST) or 30 January (9 PM PST) 
Tickets: S$40 (two-month membership), available here.
BLINKs, this one is for you. K-pop superstars BLACKPINK will be holding their first online concert this year. BLACKPINK: THE SHOW will be hosted live on their YouTube channel. The Coachella alums released their first full-length record, THE ALBUM, in 2020.
---
Fire from the Gods Livestream: feat Ill Niño and Hyro the Hero
When: 30 January (5 PM PST, 8 PM EST or 9 AM PH/SG/MY Standard Time)
Tickets: From US$10 (SG$13.30) (Digital ticket) available here
Fire from the Gods, Ill Niño, and Hyro the Hero will be teaming up to perform at a live stream virtual concert on 30 January. 'American Revolución' will premiere live on 30 January for one day only and fans will also be able to purchase tickets for a meet and greet via Zoom with either Fire from the Gods, or Ill Niño.
---
Raising The Bar Festival: Virtual House Party Edition
When: 30 January, 2 PM (TH/ID Standard Time) or 3 PM (PH/SG/MY Standard Time)   
Tickets: RM25 (S$8.21) (Early Bird), available here.
Raising The Bar Festival will be commemorating its 10th anniversary with a Virtual House Party edition. The live stream event will feature the likes of SonaOne, DATO' MAW, 0108 Slatan, and more.
---
Vagabon: Live from Boulevard Studios
When: 29 January, (6 PM PST, 9 PM EST) or 30 January, (9 AM TH/ID Standard Time, 10 AM PH/SG/MY Standard Time)   
Tickets: US$12 (S$15.94) (Digital ticket), available here
Following the cancellation of all her tours in 2020, Vagabon has recently announced that she will be performing on a Live Stream from Boulevard Studios in LA alongside her band. Tickets are on sale now.
---
Sony Music Animesongs Online: Nippon Budokan
When: Ongoing until 10 January 2021, (3 PM TH/ID Standard Time, 4 PM PH/SG/MY Standard Time) or (12 AM PST, 3 AM EST)
Tickets: ¥3,850 (S$49.28), available here.
Sony Music AnimeSongs ONLINE Nippon Budokan is an online stream that focuses on various old and new anime theme songs. The show will be in the form of a festival format and will consist of 24 artistes delivering their rendition of popular anime theme songs such as "NARUTO" by FLOW, BURNOUT SYNDROME's "Haikyu", and more. The lineup includes the likes of Eir Aoi, Momo Asakura, ASCA, halca, FLOW, and more.
---
This is ARASHI Live (Rerun)
When: 8 January, 9 January, 10 January (Multiple timings) 
Tickets: ¥5,800 (S$74.23) (Non-ticket holders), available here.
Did you miss ARASHI's live concert stream on New Year's Eve? Fret not for you can now catch reruns of the best-selling J-pop group's final show before their indefinite hiatus.
Current ticket holders for their New Year's Eve show are entitled to watch one rerun of the show for free. Non-ticket holders will have to purchase a ticket to catch the repeat telecast.
---
boy pablo presents: Wachito Rico
When: 16 January 
Tickets: US$10 (S$13.25) available here.
For one time only, boy pablo will be doing an in-depth interview and interactive live performance of his debut studio album Wachito Rico. Tune in to find out more behind the meaning of his tracks.
---
NG PEI-SIAN PLAYS SHOSTAKOVICH
When: 8-22 January, 7 PM (TH/ID Standard Time) or 8 PM (PH/SG/MY Standard Time)
Tickets: S$10, S$20, S$30, or S$50 (pay-as-you-wish basis), available here until 22 January, 5 PM (TH/ID Standard Time) or 6 PM (PH/SG/MY Standard Time).
Start your year on a thrilling note with Singapore Symphony Principal Cello Ng Pei-Sian's performance of Shostakovich's supreme First Cello Concerto, a work of "unrelenting edge-of-your-seat energy and awe-inspiring darkness". The programme will also entail Beethoven's mighty "Heroic" Third Symphony, making sure there is never a dull moment throughout the length of the show.
---
Club Matryoshka presents: Project Hyphae
When: 24 January, (7 AM TH/ID Standard Time, 8 AM PH/SG/MY Standard Time) or 23 January, (4 PM PST, 7 PM EST)
Club Matryoshka is teaming up with Berlin-based CTM Festival once more for a 6-hour festival in January. Project Hyphae will feature the likes of Sonia Calico, Pistakun, DJ Mary Anne Hobbs from BBC Radio 6, and more.
Click here for more information.
---
SEVENTEEN: IN-COMPLETE
When: 23 January (4 PM TH/ID Standard Time, 5 PM PH/SG/MY Standard Time) or (1 AM PST, 4 AM EST)
Tickets: KRW 49,500 (S$60.02) (HD single view), and KRW 54,500 (S$66.09) (HD multi-view), available on Weverse.
K-pop group SEVENTEEN are holding their online concert on Venewlive in support of the double million-sellers' latest album, SEMICOLON. Dubbed IN-COMPLETE, the show will available in HD and four multi-view screens.  
---
Bandwagon's Stories