It's a tough time for the music industry right now. Gigs and concerts are being cancelled or postponed, and public gatherings are banned, turning many cities into ghost towns.
As the music world contends with the pandemic and its ramifications, musicians are taking matters into their own hands and organising concerts for virtual audiences. From Code Orange—who livestreamed their record release show from an empty venue—to Yungblud, who ran a whole multi-segment production with live performances and games with Bella Thorne, Oliver Tree and Machine Gun Kelly, many artists have adapted and responded to the situation with impressive initiative, making it clear that one can practise social responsibility and still have fun at the same time. Looking at you, Florida beach-goers.
As we adjust and try to make peace with social distancing or self-quarantine, here's a compilation of the live music shows you can stream and enjoy from the safe confines of your home. The list will be continually updated with links to the livestreams, if any.
---
Code Orange
When: 9PM EST, 14 March
Code Orange introduced their latest album, Underneath, to an empty hall at the Roxian, where they were slated to perform their record-release show. Instead of leaving things as they were, the band livestreamed their performance on Twitch, which had over 130,000 viewers tuning in from home. There are reportedly plans to upload a higher quality version of the show to Youtube in the near future.
Watch their livestream here.
---
Yungblud
When: 10AM EST, 16 March
In 72 hours, Yungblud organised 'THE YUNGBLUD SHOW LIVE', performing songs before switching to a cooking segment with singer-songwriter Olive Tree during an interlude. Bella Thorne and Machine Gun Kelly also made an appearance on the show. Even in a compressed virtual space, Yungblud still managed to pull his show off with aplomb and fill the screen with his usual brand of chaotic energy.
Watch his livestream here.
---
Chris Martin
When: 4PM EST, 16 March
Coldplay frontman Chris Martin performed a small half-hour gig with nothing but his piano and guitar during an Instagram livestream, chatting to fans and taking on song requests from viewers, kicking things off with 'Hymn For The Weekend' and 'A Sky Full Of Stars'. "Sending much love to Italy, and Iran, and America, and everybody," he said.
Watch his livestream here.
---
John Legend
When: 10AM EST, 17 March
John Legend was quick to arrange his own gig following Chris Martin's livestream, tweeting: "My friend Chris Martin did a lovely little concert from home today. I'll be doing one tomorrow at 1pm Pacific time. See you soon. We'll try to get through this together!" His wife, Chrissy Teigen, joined him and the two engaged in light banter in between songs. "Let me know which other artists I should pass the torch to," Legend added.
Watch his livestream here.
---
Dropkick Murphys
When: 7PM EST, 17 March
For the first time ever, Dropkick Murphys did not play over the St. Patrick's Day weekend. However, the show must go on, and so they have decided to bring a 2-hour livestream concert to their fans from all over the world.
Watch their livestream here.
---
Virtual Festival
When: 17 - 28 March
Virtual Festival was started by a group of Nashvillians tied together by music. "We started Virtual Festival in direct response to the closures of festivals, venues, and tours due to the Covid-19 pandemic," they write in a post. They will be hosting performances via YouTube and Facebook Live with a published schedule, and in lieu of ticket sales, viewers can donate directly to artists via PayPal and Venmo,
Watch the livestreams here.
---
New York's 92nd Street Y 92Y@Home
When: 7PM EST, 18 March
92Y livestreamed a special performance in an empty concert hall, where Mezzo-soprano Fleur Barron gave her New York debut recital with songs of Beethoven and Mahler.
Watch the livestream here.
---
Lights
When: 9PM EST, 18 March
Canadian singer-songwriter Lights played acoustic songs for her fans on Instagram live, where she covered songs requested by her fans. She had posted a compilation of popular requests for the stream, which includes songs like 'Simmer', 'Lost Girls', 'Circles', and more.
Watch her livestream here.
---
The Indigo Girls
When: 6PM EST, 19 March
American folk rock music duo The Indigo Girls performed a gig on Facebook Live. On Monday (16/03), they had announced that they will be "playing a low key, home grown set of songs and talking to people directly through Q and A", and urged fans to tune in with them.
Watch their livestream here.
---
Boiler Room x Streaming From Isolation
When: 19 - 22 March
During the pandemic, Boiler Room is here with a new live series under lockdown and isolation, kicking off with home broadcasts featuring The Black Madonna, Mall Grab, HAAi, and Sippin' T.
Watch the livestreams here.
---
North East Social Club presents Biennal Finale
When: 21 March
The closing show for Singapore Biennale 2019 at Gillman Barracks has been cancelled. However, the performances were shifted to National Gallery Singapore, where the sets were live-streamed on Facebook and Instagram.
Find out more here.
---
Twitch Stream Aid
When: 12PM EST, 28 March
Twitch Stream Aid is a 12-hour charity stream, and will feature some of the biggest names in gaming, music, and sports with special guests. Musical performers will see artists such as Ellie Goulding, Diplo, Cole Swindell, LAUV, Charlie Puth, Krewella, Die Antwoord, Jordin Sparks and more.
Watch the livestream here.
---
Earth Hour 2020

When: 5.30PM SGT, 28 March
For the first time, Singapore's Earth Hour will take the form of a three-hour digital live stream. The event will culminate in a symbolic lights-out at 8.30pm. Earth Hour 2020 - Live and Unplugged will feature live performances by prominent artists and conversations with leading environmental changemakers. The full lineup of performers is as follows: Benjamin Kheng, Inch Chua, Nathan Hartono, Fariz Jabba & Yung Raja, Preetipls, RRILEY, Sezairi, and Subhas
Watch the livestream here.
---
Youth Music Awards Singapore 2020
When: 9PM SGT, 30 March
The Youth Music Awards (YMA) is a platform to celebrate, honour and sustain made-in-Singapore music, and recognise the extraordinary achievements and contributions of local musicians. This year, it will be turned into an online award ceremony, and will be available for viewing via an online live stream on Facebook.
Watch the livestream here.
---
Ben Gibbard

When: 7PM EST, Daily
In a letter to fans on Tuesday (03/17), Death Cab Cutie and The Postal Service's Ben Gibbard announced that he will be streaming daily concerts for his fans. "Some of you have traveled great distances and/or shelled out large sums of money to see us play and that has never been lost on me. So in this crazy and unprecedented time, I'd like to return the favor by coming to YOU", he wrote.
Watch his livestreams here.
---
David Foster and Katharine McPhee
When: 8.30PM EST, Daily
On Monday, David Foster and Katharine McPhee surprised fans with a concert on Instagram Live. "We decided because we're all housebound as most of you are—or should be—that we would have a little fun," he shared with fans, before kicking off with a reindition of 'Hallelujah'. "I'm the world's worst piano accompanist for other people's songs," Foster said in a post later, "but Kat is so amazing that she pulls me thru-we are going to try to do it every day-for our own entertainment and hopefully for all of you too."
Watch their daily livestreams here.
---
Christine and the Queens
When: 1PM EST, Daily
French singer Christine and the Queens has announced plans to livestream a series of shows from Ferber studio in Paris. "Let's meet everyday around 6pm CET on my Instagram. I'll find a way to deal with the ENNUI. Guests and weird concepts included‬," she writes in the caption.
Watch their livestream here.
---
Living Room Concerts
When: Daily
With Broadway on hiatus, Broadway World has partnered with several Broadway performers to launch a series of Living Room Concerts - "performances direct to you from the living rooms of Broadway performers". The mini-series so far has featured performers such as Andrew Feldman from Dear Evan Hansen, Andy Karl and Orfeh from Pretty Woman, and more.
Watch the livestreams here.
---
Nightly Met Opera Streams
When: 7.30PM EST, Daily
The Metropolitan Opera will be streaming encore presentations from the award-winning Live in HD series of cinema transmissions on the company website for the duration of the closure. This began on Monday, March 16 with the 2010 HD performance of Bizet's Carmen. All streams will begin at 7:30pm EST and will remain available via the homepage of metopera.org for 20 hours.
Watch the livestreams here.
---
The Berlin Philharmonic
When: Daily
Despite the closure of the Berlin Philharmonic, you can watch all concerts and films in the Digital Concert Hall for free if you redeem the voucher code BERLINPHIL by 31 March.
You can do so here.
---
Singer 2020
When: Every Friday, February - April
The famous Chinese reality series, Singer, which pits seasoned singers against one another, will be proceeding without its live audience from 21 February onwards. All the singers will be sequestered to separate locations to record their performance, while the 500-member audience will be connected live-stream to watch and cast their vote via the Mango TV app.
Watch the show here.
---
Karaoke At Home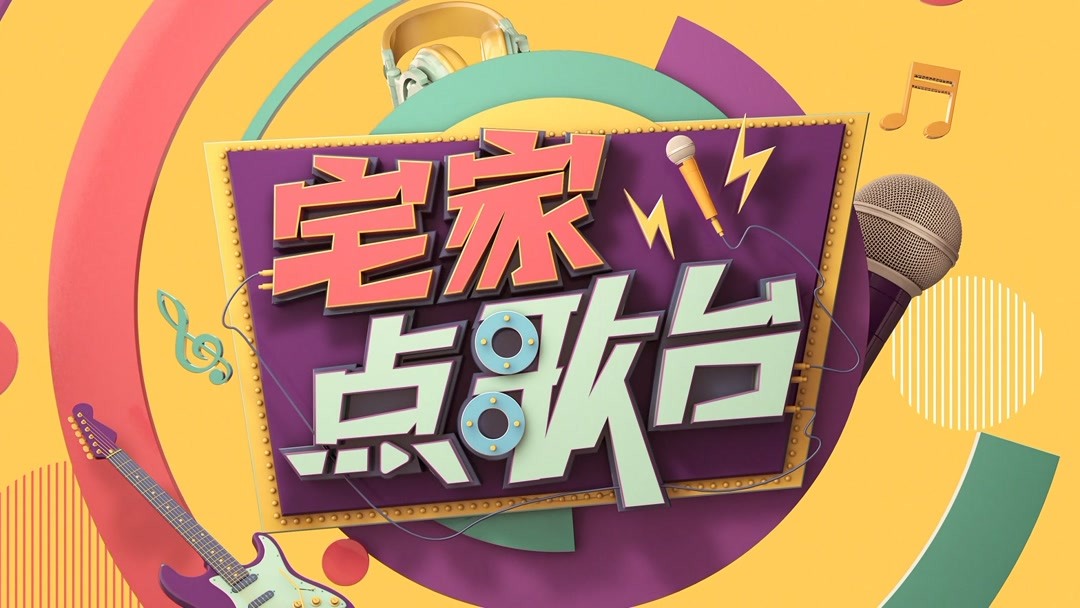 When: 12PM CST, Every Friday
In Karaoke At Home, singers will be recording from home, where they will call up random fans and and listen to their stories, following which they will dedicate a song they feel is most appropriate to them.
Watch the livestreams here.
---
Esplanade Offstage
When: Ongoing
Even as Esplanade cancels its upcoming concerts, not all is lost. "With Esplanade Offstage, our online all-access backstage pass and insider's guide to Singapore and Asian arts and culture, everyone can still stay connected to the arts through stories, videos, podcasts and more," they write in a post. Specially curated from Esplanade's archives, this series features performances by leading acts in Singapore and Asia.
Watch the performances here.
---
#DabaoSCOseries
When: Ongoing
Singapore Chinese Orchestra has rolled out a digital concert series to continue bringing music to everyone. The #DabaoSCOseries is released on a weekly basis, and can be found on thier Facebook page.
Watch the performances here.
---
Stay tuned to Bandwagon for more updates.