2017 gave us an abundance of concerts, and brought us shows from the likes of Coldplay, Ed Sheeran, Foo Fighters and more; but with a new year comes new concerts - we've rounded up a list of all the concerts taking place this year, here's what we know so far.
Events are linked to pages with more gig details.
---
Where: Esplanade Annexe Studio
When: 5 January, 7.30pm
Start the new year with a powerful dose of crushing post-rock, courtesy of Swedish band pg.lost and local prog-metallers In Each Hand A Cutlass. Bring earplugs.
---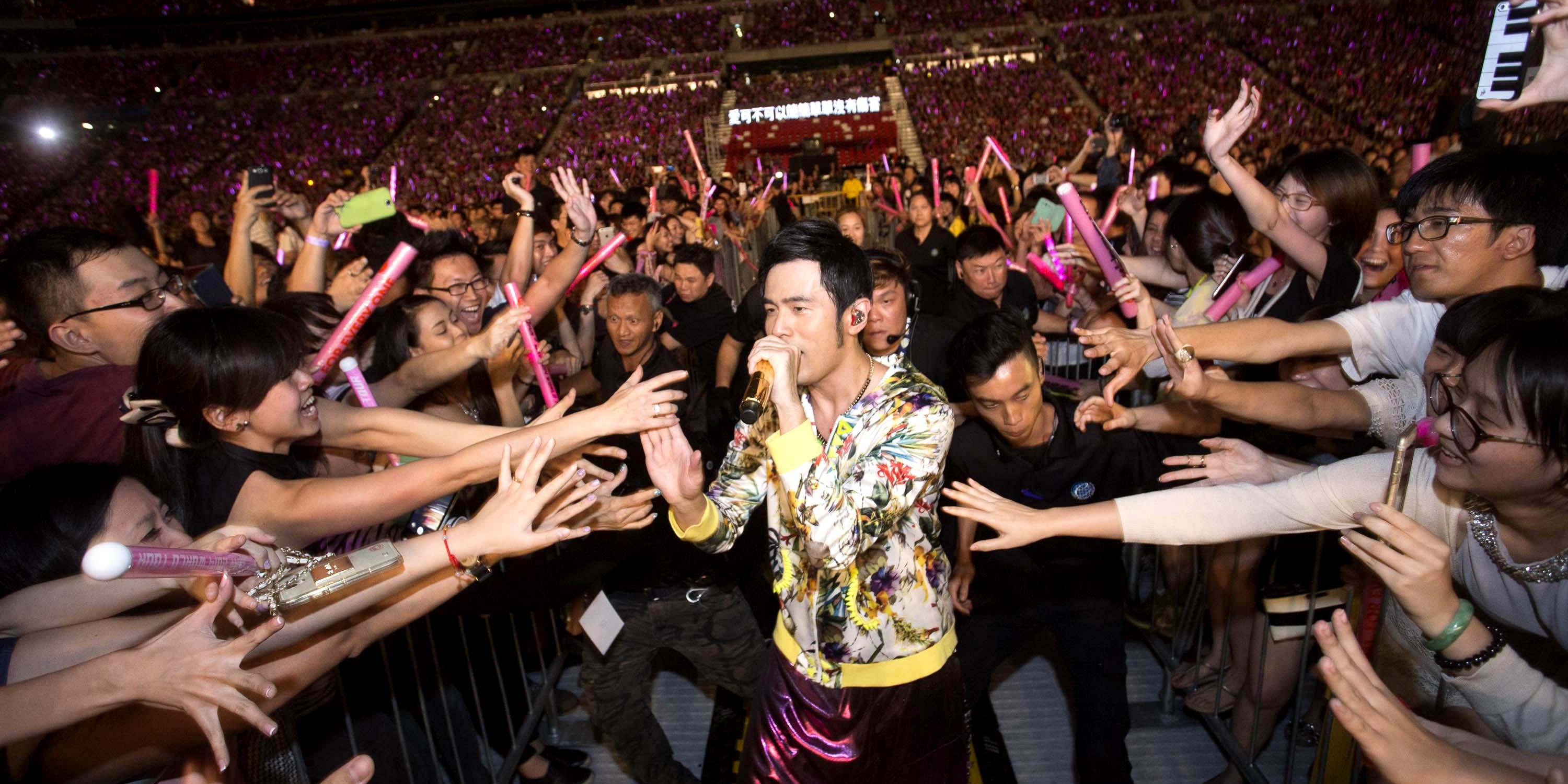 Where: National Stadium
When: 6 January, 8pm
The Taiwanese superstar's "The Invincible" Jay Chou Concert Tour held in the National Stadium in 2016 drew in approximately 30,000 fans, so we're expecting a lot for "The Invincible 2", especially with the Singapore show kicking off the tour.
---
Where: Esplanade Annexe Studio
When: 6 January
Oh, you think pg.lost won't provide enough sweeping cinematic rock for your tastes? Add on this launch show by Singaporean post-rock group Amateur Takes Control, who will celebrate the release of the fantastic ATC EP2 release.
---
Where: Singapore Indoor Stadium
When: 7 January, 8pm
The Grammy-nominated band was last in Singapore in 2016 to as part of the performing line-up for the Singapore GP. This time, Imagine Dragons will take the stage at Singapore Indoor Stadium, performing in support of their latest album, Evolve, which gave us chart-topping singles 'Thunder' and 'Believer'.
---
Where: Esplanade Theatre
When: 14 January, 8pm
Promoting their newest opus Crack-Up, the indie folk five-piece outfit will be performing in Singapore for the very first time. Previously known for the sleeper hit 'White Winter Hymnal', Fleet Foxes have grown to be one of indie rock's most elusive and artistically defining bands of the past decade.
---
Where: Esplanade Concert Hall
When: 16 January, 8pm
Returning to Singapore to perform as part of Esplanade's Mosaic Music Series is Japanese ska/jazz band, Tokyo Ska Paradise Orchestra. With a career spanning over 28 years and 20 albums, the band is best known for their energetic live performances, channelling jazz, ska, soft rock and pop in their music.
---
Where: Singapore Indoor Stadium
When: 20 January, 8pm
ONE OK ROCK returns to Singapore after a mere two years, this time bigger and better than ever before. Performing at the Singapore Indoor Stadium this January, the band sees a huge upgrade from Fort Canning Park, where they performed last in 2016. Check out our recent interview with the band here.
---

Where: Suntec Singapore Convention and Exhibition Centre
When: 22 January, 7pm
Clean Bandit brings their I Miss You Tour 2018 to Singapore, making this their only show in Southeast Asia. The trio will be joined by special guest The Sam Willows, along with an opening act that could be you.
---

Where: The Coliseum, Hard Rock Hotel Resorts World Sentosa
When: 26 January, 8pm
The Canadian reggae-fusion band, best known for their 2014 smash-hit 'Rude', will play The Coliseum at Resorts World Sentosa.
---
Where: Gardens By The Bay
When: 27 January, 10am
With a spectacular including acts Anderson. Paak, Father John Misty, Mac DeMarco, Slowdive and more, you really shouldn't miss out on this year's edition of Laneway Festival. Click here to see what we think about this year's Laneway lineup.
---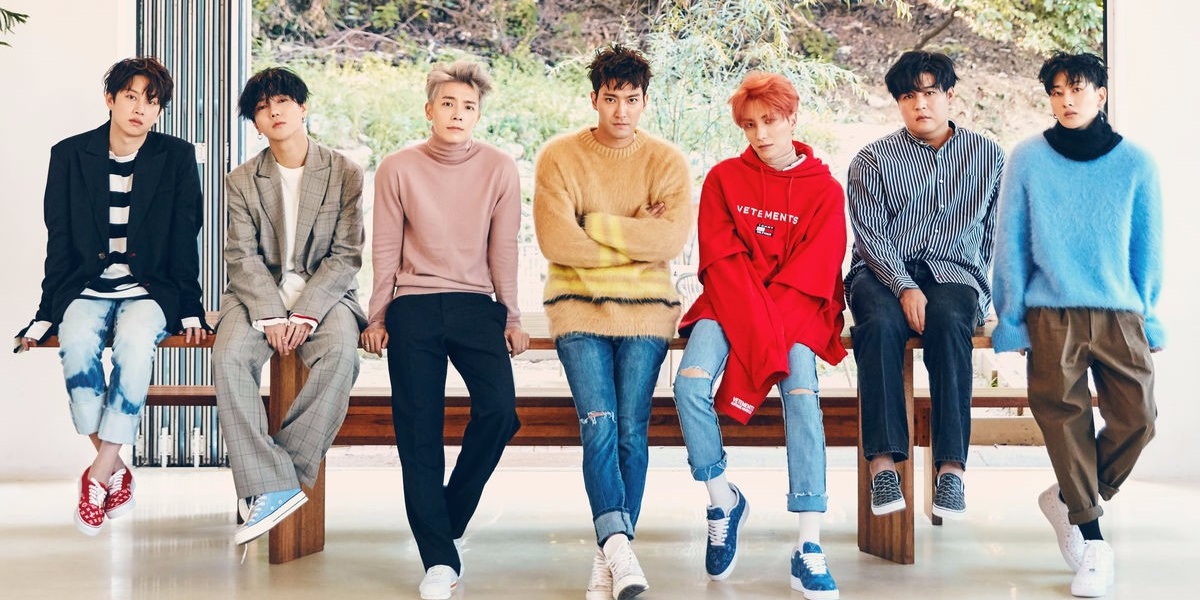 Super Junior Super Show 7
Where: Singapore Indoor Stadium
When: 27 January, 4pm
Super Junior returns to Singapore with Super Show 7 and a performing lineup comprising of members Leeteuk, Heechul, Yesung, Shindong, Eunhyuk, Donghae and Siwon.
---

Where: Zepp@BIGBOX
When: 27 January, 8pm
A-Lin returns to Singapore after headlining last year's Stärker Music Carnival in November for her first show on an extensive world tour.
---
Where: Zepp@BIGBOX
When: 30 January, 8pm
Best known for their breakout hit 'Pumped Up Kicks', the four-piece initially made their live debut here in 2012 at Fort Canning Park. This month, they'll be playing Zepp@BigBox Singapore, touring in support of their latest album Sacred Hearts Club.
---

Where: The Star Theatre
When: 3 February, 8pm
Malaysian rapper Namewee is set to make his debut performance in Singapore in February. In his 10-year career, he's worked with many big names in the scene, including Mandopop singer Wang Leehom, Chinese pop diva G.E.M., and fellow Malaysian Joyce Chu.
---

Where: SLED Productions x Decline
When: 9 February, 7.30pm
Singer-songwriter Julie Byrne kicked off 2017 with the pastoral and meditative Not Even Happiness — which ranked high on 2017 Best Of lists by Pitchfork, Uncut and Stereogum — and now she's bringing the album over to our shores in her Asian debut.
---
Where: Zepp@BIGBOX
When: 9 February, 8pm
Alternative metal band Incubus are riding high into 2018 after the release of their eighth studio album, 8. Featuring their brooding new material and a collection of past hits, Incubus' return to Singapore will be one not to miss for 90s kids.
---

Where: Zepp@BIGBOX
When: 14 March, 8pm
Fifth Harmony will make their quick return to Singapore following their last performance here in April 2017, as part of their long-running 7/27 world tour.
---
Where: Zepp@BIGBOX
When: 17 March, 8pm
HY was prominent in the Japan music scene in the 2000s, topping the Japanese Oricon charts with their albums and establishing themselves as a top live performance band. HY has released 13 albums since their debut, the most recent being Chance, released in 2017.
---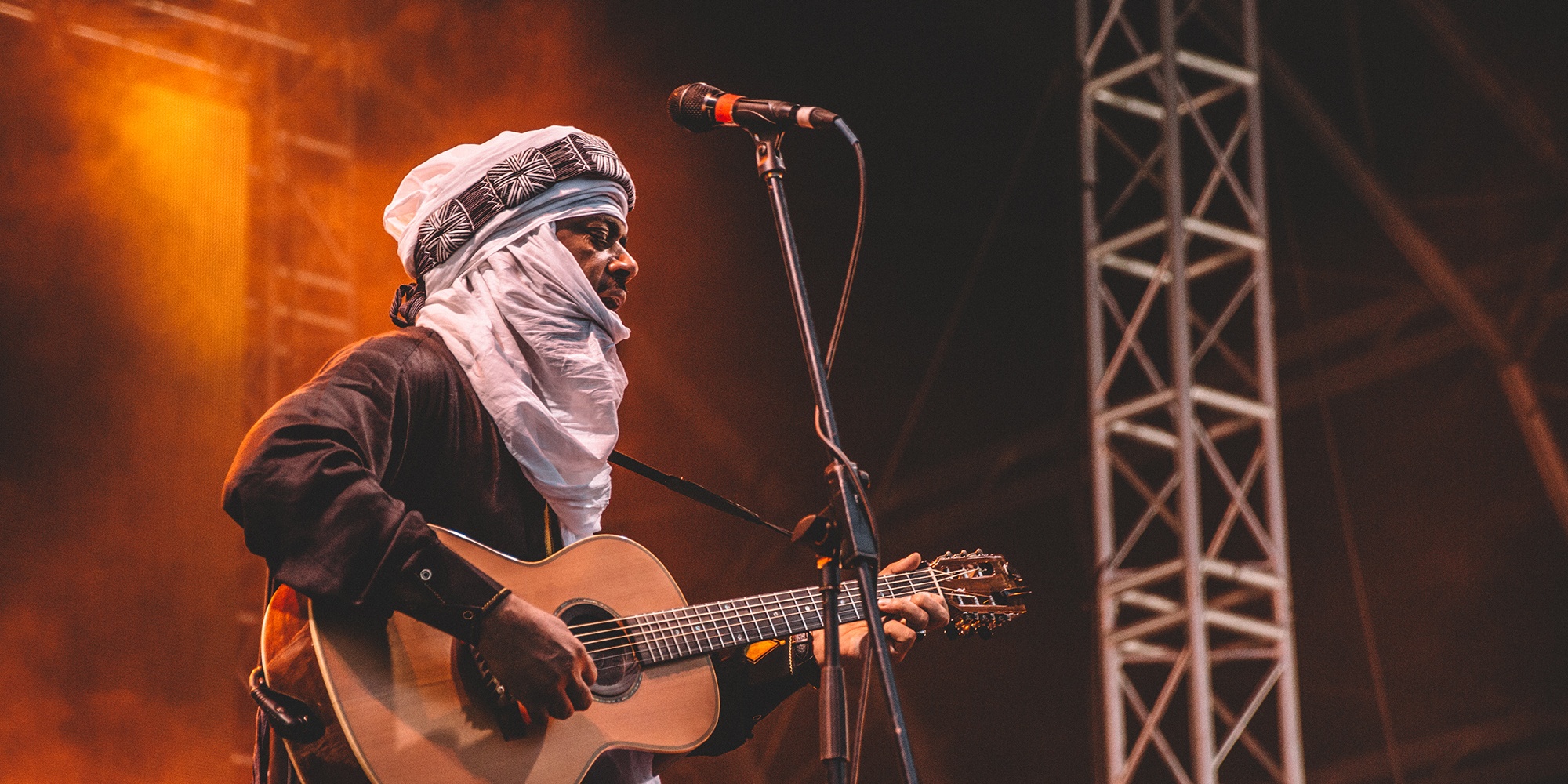 Where: Esplanade Concert Hall
When: 24 March, 7pm
Grammy Award-winning Saharan blues band Tinariwen returns to Singapore 13 years after their first performance at Womad Singapore in 2005. Concertgoers can expect to hear the band's latest, Grammy-nominated album Elwan performed live.
---

Where: Capitol Theatre
When: 29 March, 8pm
LANY will make their highly-anticipated return to our shores in March this year following last year's sold-out show at *SCAPE's The Ground Theatre. Tickets are already running fast for their upcoming show at Capitol Theatre, so act fast.
---

Where: Singapore Indoor Stadium
When: 8 April, 8pm
Pop diva Katy Perry brings her Witness tour to Asia in support of her latest record, which featured the likes of Nicki Minaj and Migos. This tour marks a timely comeback for Perry to our shores, as her previous record-breaking tour supporting Prismatic also included Singapore on its expansive global itinerary.
---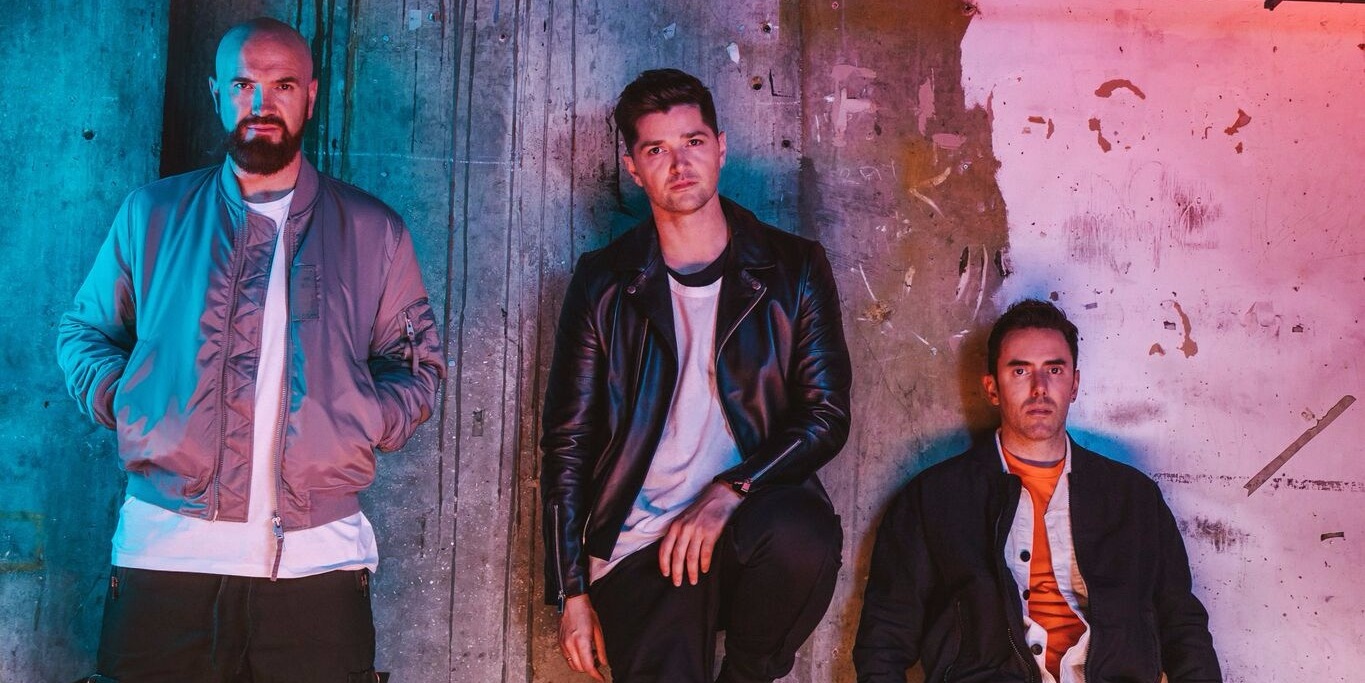 Where: Singapore Indoor Stadium
When: 12 April
The Script returns to Singapore this April as part of their Freedom Child world tour, in support of their fifth studio album — and first in three years — of the same name.
---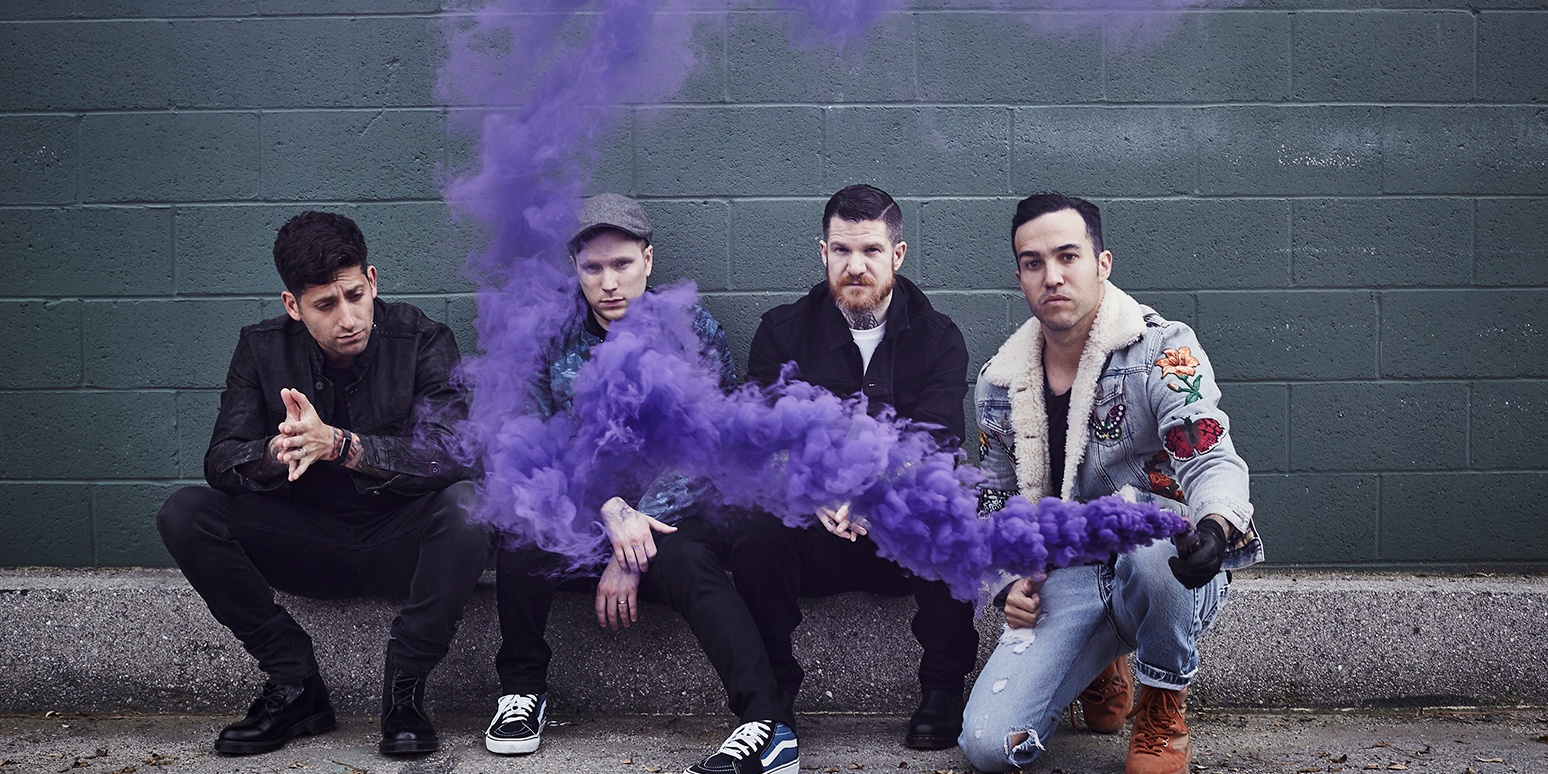 Where: Zepp@BIGBOX
When: 30 April, 8pm
Fall Out Boy is confirmed to return to Singapore to perform in support of their latest album M A N I A, of which singles 'Young and Menace' and 'The Last of the Real Ones' have been released. The album is due this January 19th.
---

Where: Singapore Indoor Stadium
When: 3 May
After selling out his November show last year, the pop star quickly added another date in May, keeping his promise to fans. This time around, he'll be joined by Warpaint. Read our gig report of his show last year here.
---

Where: University Cultural Centre, NUS
When: 4 May
The band, consisting of members Glenn Tilbrook, Stephen Large, Simon Hanson, Yolanda Charlesand Steve Smith, put out their critically-acclaimed latest album, The Knowledge, last year.
---

Where: Singapore Indoor Stadium
When: 6 and 7 May
Tickets to the show on 6th May sold out in under an hour, prompting concert organizers Lushington Entertainments (previously Live Nation Lushington) to add an additional show on the 7th to cater to the overwhelming demand.
---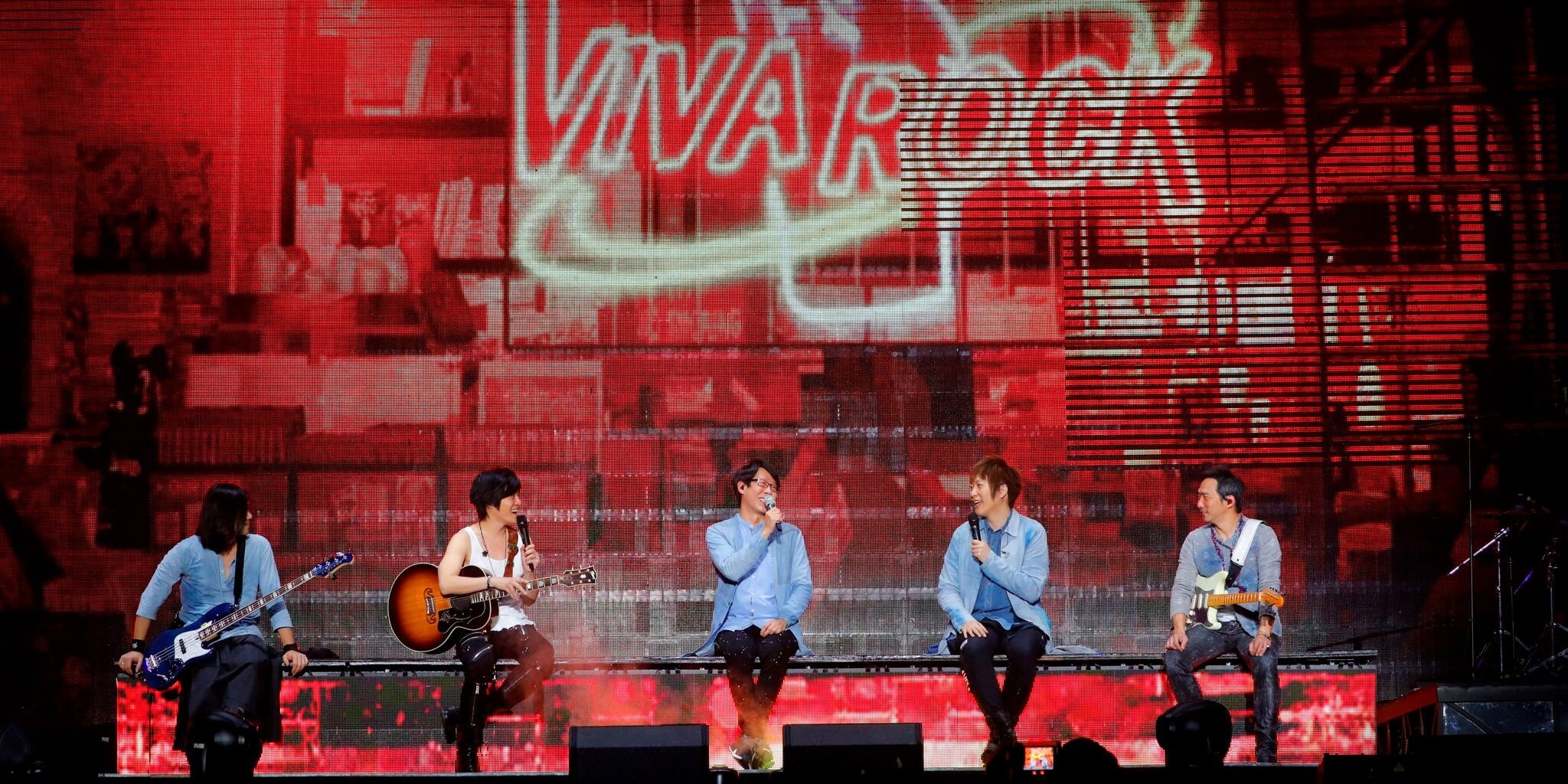 Mayday
Where: National Stadium
When: 2 June
On the final night of their three-day concert engagement in Singapore last month, Taiwanese band Mayday announced they would be returning this year as part of their Life tour, this time performing at the National Stadium. Unlike their three-day residency at Singapore Indoor Stadium last December, Mayday have only booked one night. Good news? The National Stadium seats 55,000. Tickets go on sale 6 January.
---
Where: The Star Theatre
When: 12 June, 8pm
The One Direction alum took to Twitter in October last year to announce his Asian tour — which include dates in Singapore, Manila and Japan. After a surprise appearance on our shores last July, Niall's bringing his full show for eager fans.
---
Comments