2017 gave us an abundance of concerts, and brought us shows from the likes of Coldplay, Ed Sheeran, Foo Fighters and more; but with a new year comes new concerts - we've rounded up a list of all the concerts taking place this year, here's what we know so far.
Events are linked to pages with more gig details.
(Last updated: 5 February 2018)
---
Where: Esplanade Annexe Studio
When: 5 January, 7.30pm
Start the new year with a powerful dose of crushing post-rock, courtesy of Swedish band pg.lost and local prog-metallers In Each Hand A Cutlass. Bring earplugs.
---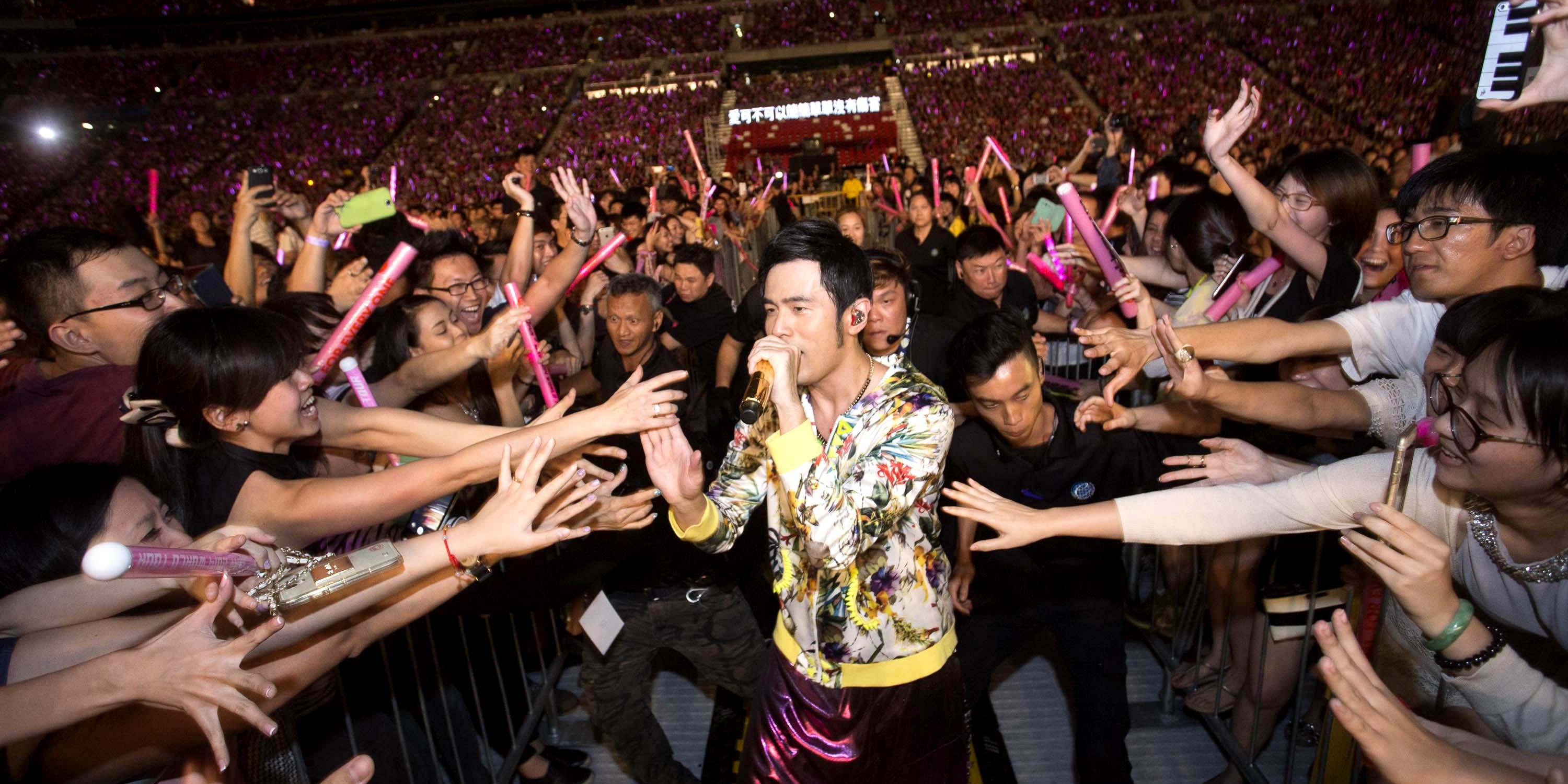 Where: National Stadium
When: 6 January, 8pm
The Taiwanese superstar's "The Invincible" Jay Chou Concert Tour held in the National Stadium in 2016 drew in approximately 30,000 fans, so we're expecting a lot for "The Invincible 2", especially with the Singapore show kicking off the tour.
---
Where: Esplanade Annexe Studio
When: 6 January
Oh, you think pg.lost won't provide enough sweeping cinematic rock for your tastes? Add on this launch show by Singaporean post-rock group Amateur Takes Control, who will celebrate the release of the fantastic ATC EP2 release.
---
Where: Singapore Indoor Stadium
When: 7 January, 8pm
The Grammy-nominated band was last in Singapore in 2016 to as part of the performing line-up for the Singapore GP. This time, Imagine Dragons will take the stage at Singapore Indoor Stadium, performing in support of their latest album, Evolve, which gave us chart-topping singles 'Thunder' and 'Believer'.
---
Where: Esplanade Theatre
When: 14 January, 8pm
Promoting their newest opus Crack-Up, the indie folk five-piece outfit will be performing in Singapore for the very first time. Previously known for the sleeper hit 'White Winter Hymnal', Fleet Foxes have grown to be one of indie rock's most elusive and artistically defining bands of the past decade.
---
Where: Esplanade Concert Hall
When: 16 January, 8pm
Returning to Singapore to perform as part of Esplanade's Mosaic Music Series is Japanese ska/jazz band, Tokyo Ska Paradise Orchestra. With a career spanning over 28 years and 20 albums, the band is best known for their energetic live performances, channelling jazz, ska, soft rock and pop in their music.
---
Where: Singapore Indoor Stadium
When: 20 January, 8pm
ONE OK ROCK returns to Singapore after a mere two years, this time bigger and better than ever before. Performing at the Singapore Indoor Stadium this January, the band sees a huge upgrade from Fort Canning Park, where they performed last in 2016. Check out our recent interview with the band here.
---

Where: Suntec Singapore Convention and Exhibition Centre
When: 22 January, 7pm
Clean Bandit brings their I Miss You Tour 2018 to Singapore, making this their only show in Southeast Asia. The trio will be joined by special guest The Sam Willows, along with an opening act that could be you.
UPDATE (22/01): This show has been postponed until further notice. For more details, click here.
---

Where: The Coliseum, Hard Rock Hotel Resorts World Sentosa
When: 26 January, 8pm
The Canadian reggae-fusion band, best known for their 2014 smash-hit 'Rude', will play The Coliseum at Resorts World Sentosa.
Update: This show has been cancelled.
---
Where: Gardens By The Bay
When: 27 January, 10am
With a spectacular including acts Anderson. Paak, Father John Misty, Mac DeMarco, Slowdive and more, you really shouldn't miss out on this year's edition of Laneway Festival. Click here to see what we think about this year's Laneway lineup.
---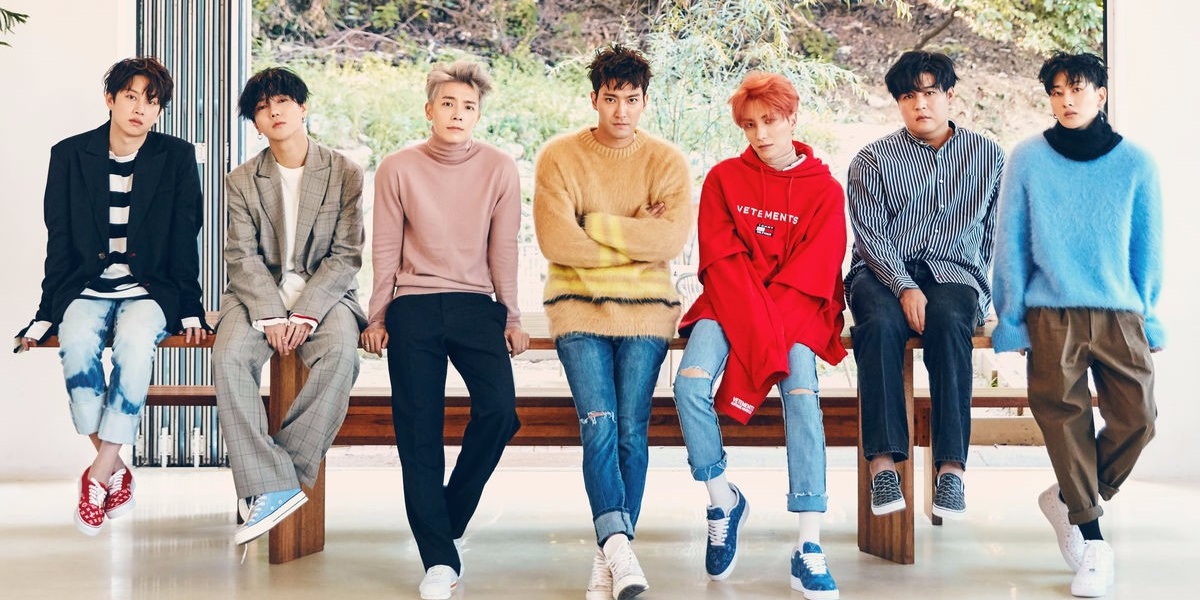 Super Junior Super Show 7
Where: Singapore Indoor Stadium
When: 27 January, 4pm
Super Junior returns to Singapore with Super Show 7 and a performing lineup comprising of members Leeteuk, Heechul, Yesung, Shindong, Eunhyuk, Donghae and Siwon.
---

Where: Zepp@BIGBOX
When: 27 January, 8pm
A-Lin returns to Singapore after headlining last year's Stärker Music Carnival in November for her first show on an extensive world tour.
---
Where: Zepp@BIGBOX
When: 30 January, 8pm
Best known for their breakout hit 'Pumped Up Kicks', the four-piece initially made their live debut here in 2012 at Fort Canning Park. This month, they'll be playing Zepp@BigBox Singapore, touring in support of their latest album Sacred Hearts Club.
---
Where: Kilo Lounge
When: 1 Feb, 9pm
Onra is best known for his intrepid mix of hip-hop and other musical styles, including jazz, funk and many more. Concert promoters Collective Minds and Kilo Lounge have announced that he will be playing both a DJ and a live set, making his February 1st gig a can't miss event.
---

Where: The Star Theatre
When: 3 February, 8pm
Malaysian rapper Namewee is set to make his debut performance in Singapore in February. In his 10-year career, he's worked with many big names in the scene, including Mandopop singer Wang Leehom, Chinese pop diva G.E.M., and fellow Malaysian Joyce Chu.
---

Where: SLED Productions x Decline
When: 9 February, 7.30pm
Singer-songwriter Julie Byrne kicked off 2017 with the pastoral and meditative Not Even Happiness — which ranked high on 2017 Best Of lists by Pitchfork, Uncut and Stereogum — and now she's bringing the album over to our shores in her Asian debut.
---
Where: Zepp@BIGBOX
When: 9 February, 8pm
Alternative metal band Incubus are riding high into 2018 after the release of their eighth studio album, 8. Featuring their brooding new material and a collection of past hits, Incubus' return to Singapore will be one not to miss for 90s kids.
---

Jacky Cheung
Where: Singapore Indoor Stadium
When: 9 to 11 February
Known as one of Hong Kong's "Four Heavenly Kings", Cheung previously performed in Singapore as part of the tour to a total of 30,000 concertgoers over a three-day period in February 2017 — tickets to the show were sold out within a day. Cheung has since performed over 100 shows as part of 'A Classic Tour', which began in October 2016.
---
NI-HAO!
Where: Blue Room @ The Projector
When: 17 February, 6.30pm
Organised by DIY label Prohibited Projects and the collective Grandfist in association with The Projector and Intermission Bar, this marks the first Singapore show for NI-HAO!, who cultivate what they call "cheer punk," or "virtuosic short pieces filled with stop and start precision, dramatic changes and charming vocals", according to their Facebook page.
---

Peach Pit
Where: Decline
When: 28 February
Peach Pit are quickly on the rise after the release of their 2016 EP, Sweet F. A., which has since gone on to garner critical acclaim, drawing comparisons to contemporaries Mac DeMarco and Homeshake. Tickets to the show are already sold out.
---

Where: Fort Canning Park
When: 3 March
This year, Garden Beats has amassed a line-up for the ages with an eclectic mix of international and local acts like Pomo, Youngr, andhim, Hernandez Bros, .gif, Fat Fish Familia and Jerls scheduled to perform.
---

Where: Singapore Indoor Stadium
When: 3 March, 4pm
Concert promoter ONE Production has confirmed that world renowned K-pop band EXO will be returning to Singapore this March, performing at the Singapore Indoor Stadium as part of their world tour EXO Planet #4: The EℓyXiOn. This marks the band's return to Singapore a year after their last world tour, EXO Planet #3 – The EXO'rDIUM.
---

Monsta X
Where: The Coliseum at Hard Rock Hotel
When: 3 March, 8.30pm
K-Pop group Monsta X will be returning to Singapore this March, performing as headliners for the upcoming HSBC Women's World Championship Music Festival.
The seven-piece boy group made their debut in 2015, and cameback in November last year with 'DRAMARAMA'. Monbebes can look forward to enjoying their upbeat music live.
---

Where: The Star Performing Arts Centre
When: 3 March, 8pm
The singer made her debut in 1985 with Dimensi Baru (New Dimension), which propelled her to international fame. After celebrating her 30th-anniversary concert My Inspiration, My Love, My Legacy held at the Esplanade Theatre in 2016, the starlet released Boneka, her first new studio album in 13 years last year. Though touted as the Queen of Jazz, the singer's music is a mix of pop, rock, jazz and R&B.
---

Where: The Star Performing Arts Centre
When: 10 March
911, 5IVE and S Club (aka the S Club Party, made up of S Club 7 members Jo, Bradley & Tina) have been announced as acts for the show, which is scheduled to take place on March 10th at The Star Theatre. The show will feature over two hours of hits from the '90s that will leave you reeling in nostalgia.
---

Neck Deep
Where: Republic Club @ Orchard Plaza
When: 10 March
The band's latest album The Peace and The Panic, which spawned singles 'Happy Judgement Day' and 'Where Do We Go When We Go', garnered praise with major media outlets, and marks their third effort overal.
The performing lineup includes members Ben Barlow (vocals), Matt West (guitar), Sam Bowden (guitar), Fil Thorpe-Evans (bass) and Dani Washington (drums). Neck Deep will be supported by special guests Patriots and local acts, who have yet to be announced.
---
Shane Filan
Where: The Coliseum, Hard Rock Hotel Sentosa
When: 10 March
Fans of Shane Filan who were unable to secure passes for his exclusive, sold out showcase this weekend won't have to wait long to catch him again. Filan, the lead singer of Westlife, took to Instagram on Friday, 2 Feb, to announce a fully fledged concert which will take place next month.
---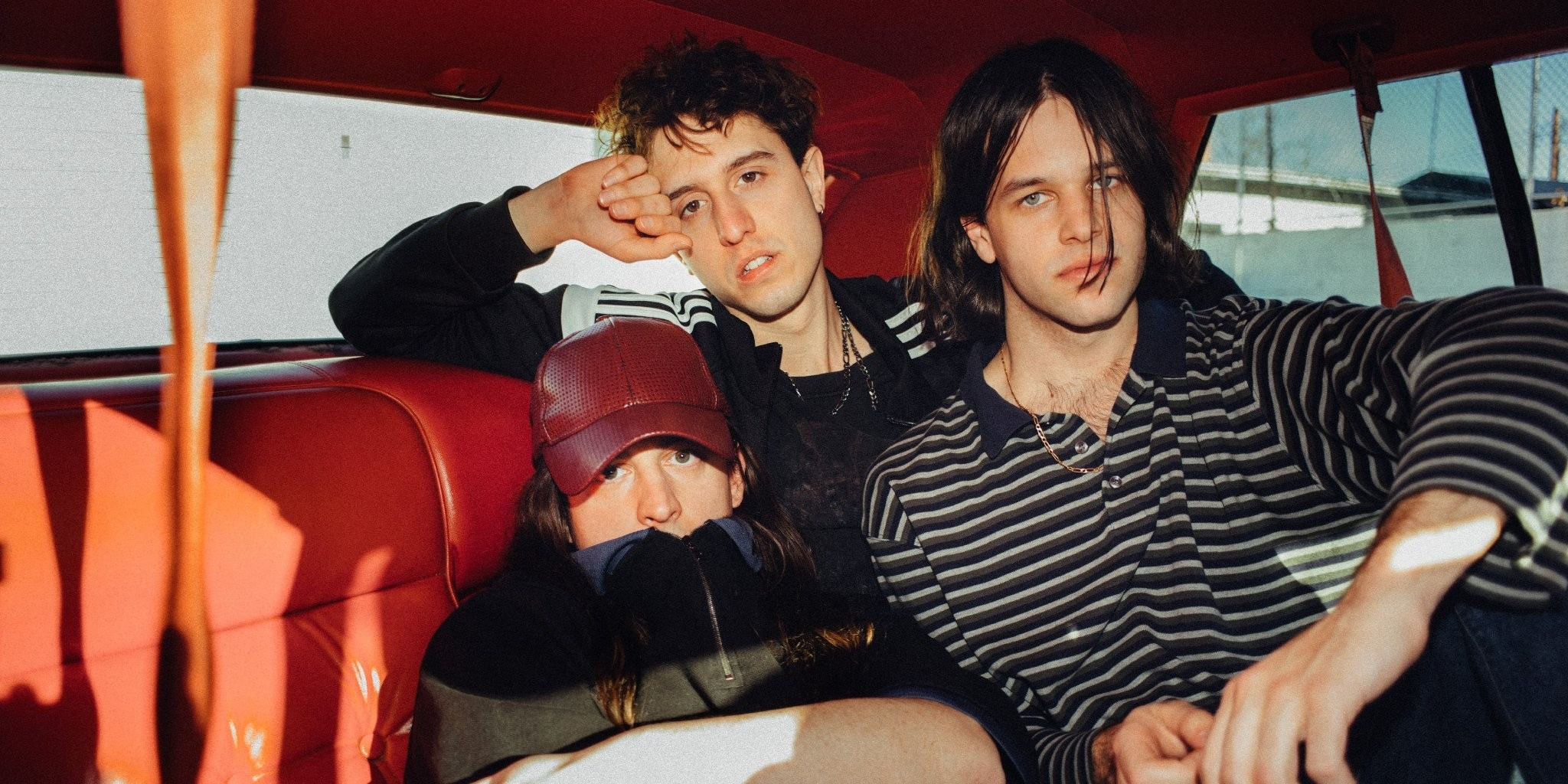 Where: EBX Live Space
When: 12 March
The band made their highly-anticipated return to the music scene last June with their album Somersault, where the band shifted to uncharted musical territory with more complex instrumentation and a refined songwriting style.
---

Where: The Pavilion @ Far East Square
When: 13 and 14 March
Canadian R&B soul singer and songwriter Daniel Caesar announced his world tour Freudian, A World Tour, including a stop in Singapore. Tickets to the show were snapped up within seven minutes, which prompted concert promoters Collective Minds and Midas Productions to add a second show, which is now sold out as well.
---

Where: Zepp@BIGBOX
When: 14 March, 8pm
Fifth Harmony will make their quick return to Singapore following their last performance here in April 2017, as part of their long-running 7/27 world tour.
---

Rotten Sound
Where: Decline
When: 16 March
The band, which was founded all the way back in 1993, have released a whopping discography, consisting of seven studio albums, eight EPs, and three split EPs. They've played with bands such as Municipal Waste, Carcass, Napalm Death and more.
---
Where: Zepp@BIGBOX
When: 17 March, 8pm
HY was prominent in the Japan music scene in the 2000s, topping the Japanese Oricon charts with their albums and establishing themselves as a top live performance band. HY has released 13 albums since their debut, the most recent being Chance, released in 2017.
---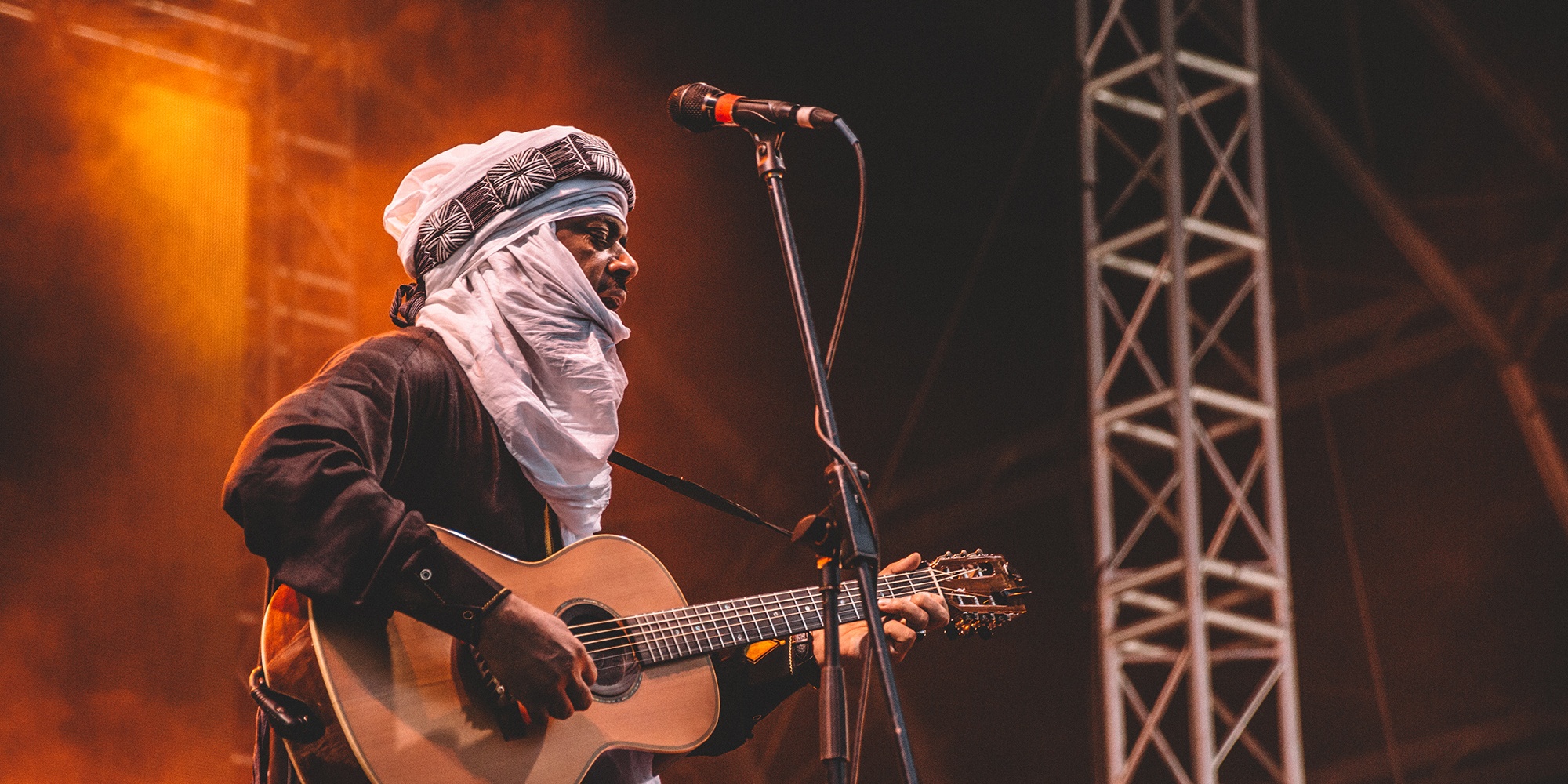 Where: Esplanade Concert Hall
When: 24 March, 7pm
Grammy Award-winning Saharan blues band Tinariwen returns to Singapore 13 years after their first performance at Womad Singapore in 2005. Concertgoers can expect to hear the band's latest, Grammy-nominated album Elwan performed live.
---

Where: Capitol Theatre
When: 29 March, 8pm
LANY will make their highly-anticipated return to our shores in March this year following last year's sold-out show at *SCAPE's The Ground Theatre. Tickets are already running fast for their upcoming show at Capitol Theatre, so act fast.
---
Where: Violet Vault (ViVa), 3 Sentosa Gateway
When: 30 March, 8pm
Concert promoters Inokii Productions took to Facebook on Wednesday, 17 Jan to announce the show, which will take place in March. Arch Enemy will be performing in Singapore in support of their 10th studio album, Will To Power, which was released in 2017.
This show will mark the band's second concert in the country, after 2012's Diablo Open Air festival, but this will mark their first time here with new vocalist Alissa White-Gluz, after the departure of long-time frontwoman Angela Gossow.
---

Miyavi
Where: Zepp@BIGBOX
When: 1 April
Takamasa Ishihara, who performs as Miyavi, is a world renowned singer-songwriter, guitarist, record producer, and actor who has 10 studio albums under his belt and hits such as 'Horizon' and 'Strong'. Miyavi is well known for his technical guitar skills and is commonly referred to as "The Japanese Rock God".
---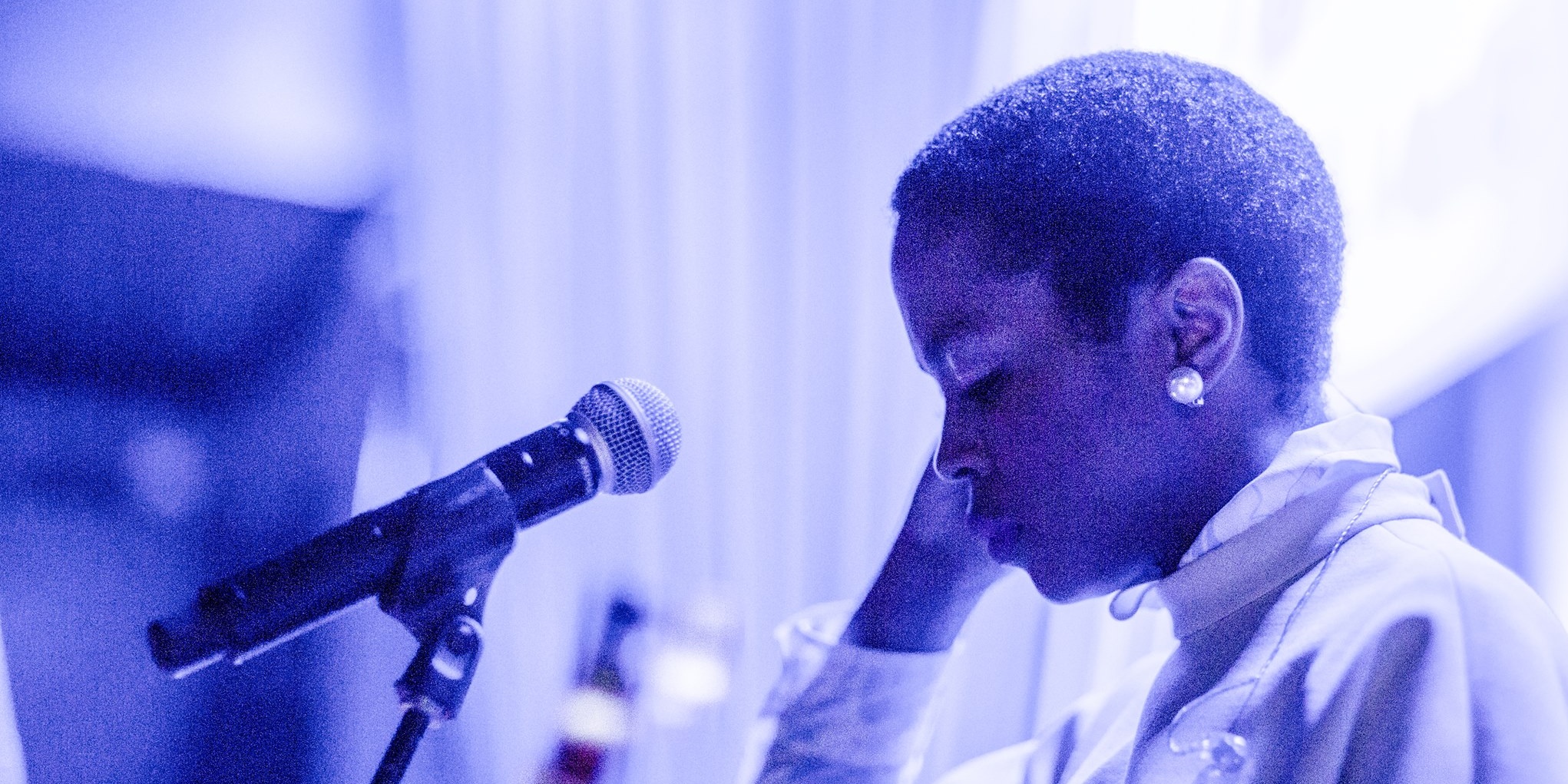 Where: Marina Bay Sands
When: 6 to 8 April
The 5th edition of Sing Jazz is set to accommodate over 20,000 fans, the Main Stage and The Late Show featuring a whopping 30 hours of performances spread across the three-day festival.
The acts announced for the festival so far are: Ms. Lauryn Hill, Jamie Cullum, Lalah Hathaway, Parov Stelar, Brand New Heavies, Incognito featuring Omar and Leee John, the Jazz Association SG Orchestra (JASSO) led by Jeremy Monteiro, and House of the Gypsies, with more to be announced in the coming weeks.
---
Where: Zouk
When: 7 April
He will be playing eight shows spanning four countries: China, Malaysia, Singapore and Indonesia.
---

Cheer Chen
Where: The Star Performing Arts Centre
When: 8 April
Four years after her last performance in Singapore, singer-songwriter Cheer Chen (陈绮贞) is finally returning to the sunny island for a concert on 7 April. The Taiwanese singer is known for her simple acoustic songs such as 'Fish (鱼)' and 'Travel is Meaningful (旅行的意义)' and has been one of the most iconic singer-songwriters in the Taiwan music scene since her debut in 1998.
---

Where: Singapore Indoor Stadium
When: 8 April, 8pm
Pop diva Katy Perry brings her Witness tour to Asia in support of her latest record, which featured the likes of Nicki Minaj and Migos. This tour marks a timely comeback for Perry to our shores, as her previous record-breaking tour supporting Prismatic also included Singapore on its expansive global itinerary.
---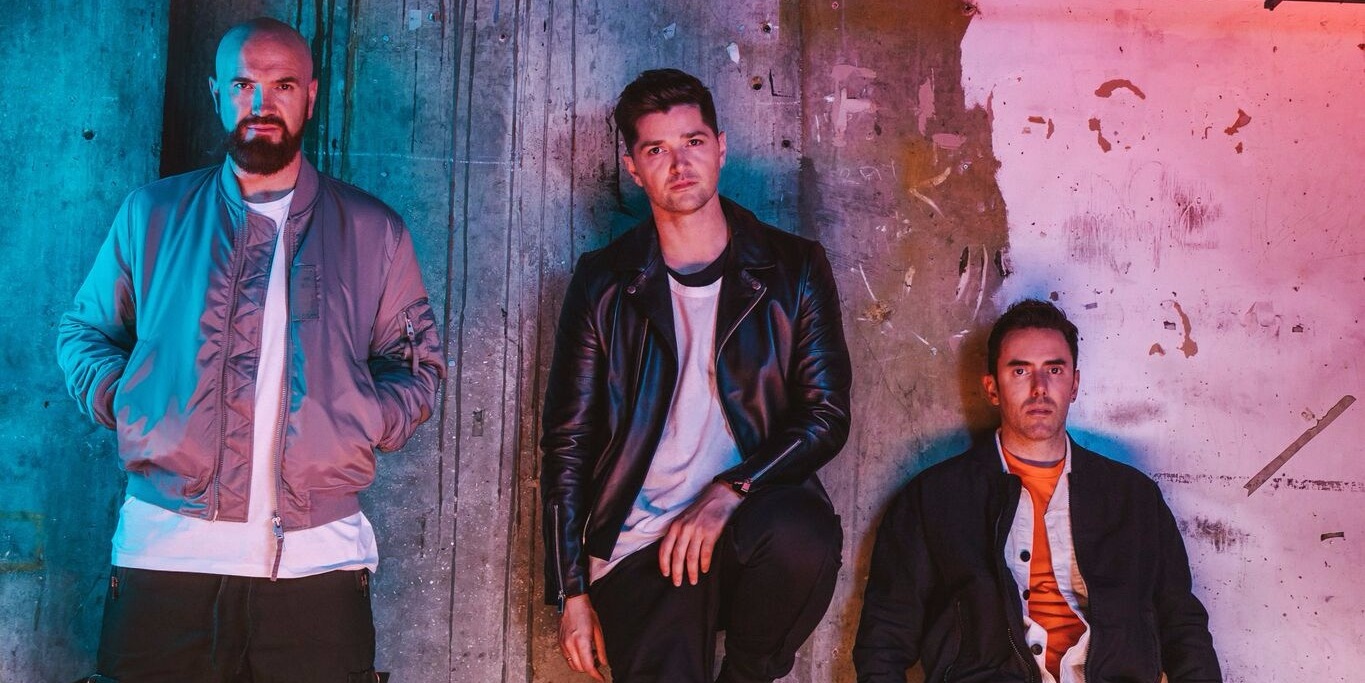 Where: Singapore Indoor Stadium
When: 12 April
The Script returns to Singapore this April as part of their Freedom Child world tour, in support of their fifth studio album — and first in three years — of the same name.
---
Where: Decline
When: 12 April
Concert promoters BNA Youth Booking took to Twitter on Thursday, 18 Jan to announce the co-headlining tour. Counterparts have been in the scene for over a decade, with their latest record, You're Not You Anymore being released in 2017 to rave reviews. Stray From The Path are considered veterans in the metalcore scene, with their debut dating back to 2001. Their latest record, Only Death Is Real was released in September of 2017.
---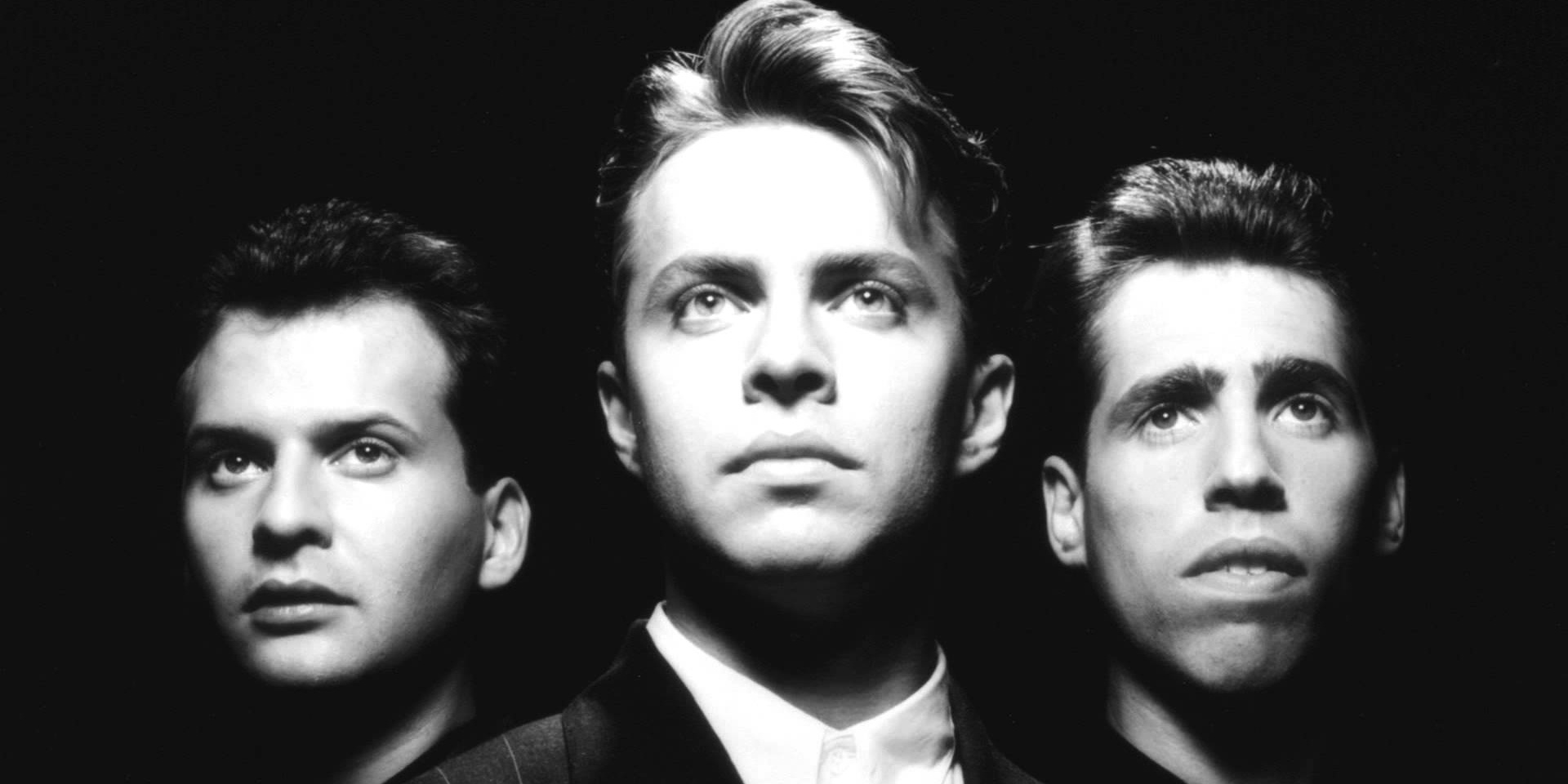 Where: MES Theatre
When: 14 April
Legendary '80s British pop icons Johnny Hates Jazz will be touring the UK this April in support of their debut album's 30th anniversary. However, the band will be making a pit-stop in Singapore for an intimate show, as they'll perform the album Turn Back The Clock in its entirety.
---

Where: The Star Performing Arts Centre
When: 23 April, 8pm
Just months after their headlining slot at the Singapore Grand Prix 2017, the five-piece band, fronted by acclaimed singer Ryan Tedder, will be performing a show that's billed as "intimate" at The Star Theatre on April 23rd.
---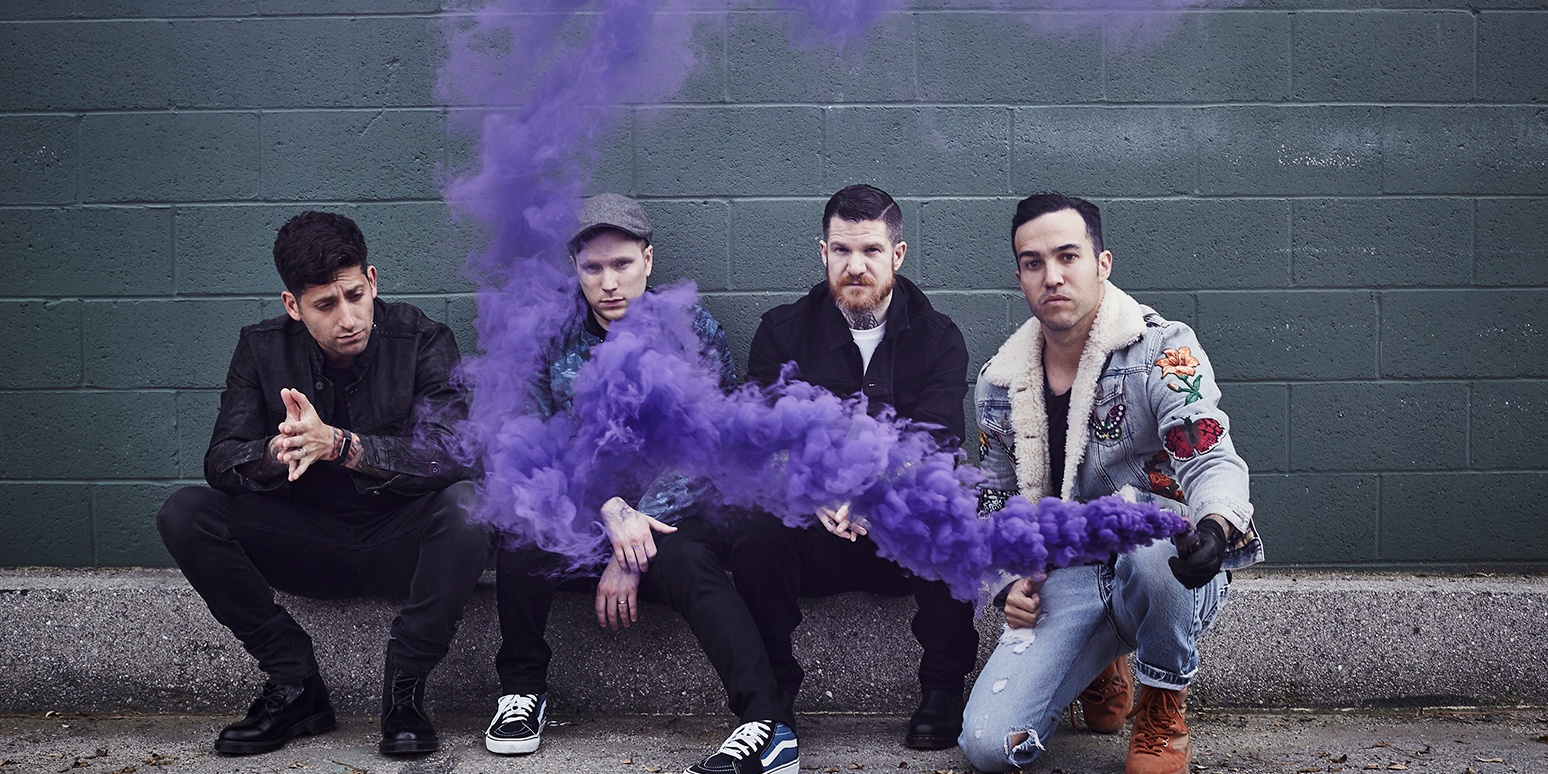 Where: Zepp@BIGBOX
When: 30 April, 8pm
Fall Out Boy is confirmed to return to Singapore to perform in support of their latest album M A N I A, of which singles 'Young and Menace' and 'The Last of the Real Ones' have been released. The album is due this January 19th.
---

Where: Singapore Indoor Stadium
When: 3 May
After selling out his November show last year, the pop star quickly added another date in May, keeping his promise to fans. This time around, he'll be joined by Warpaint. Read our gig report of his show last year here.
---

Where: University Cultural Centre, NUS
When: 4 May
The band, consisting of members Glenn Tilbrook, Stephen Large, Simon Hanson, Yolanda Charlesand Steve Smith, put out their critically-acclaimed latest album, The Knowledge, last year.
---

Where: Singapore Indoor Stadium
When: 6 and 7 May
Tickets to the show on 6th May sold out in under an hour, prompting concert organizers Lushington Entertainments (previously Live Nation Lushington) to add an additional show on the 7th to cater to the overwhelming demand.
---
City Of Caterpillar
Where: Anaki Records
When: 12 May
Despite only releasing one album through their initial four years of existence (2000-2003), City Of Caterpillar have since been oft-quoted and recognised as a genre innovator, establishing the genre hallmarks of atmospheric dynamism — heavily inspired by post-rock — distorted guitars, and impassioned screams.
---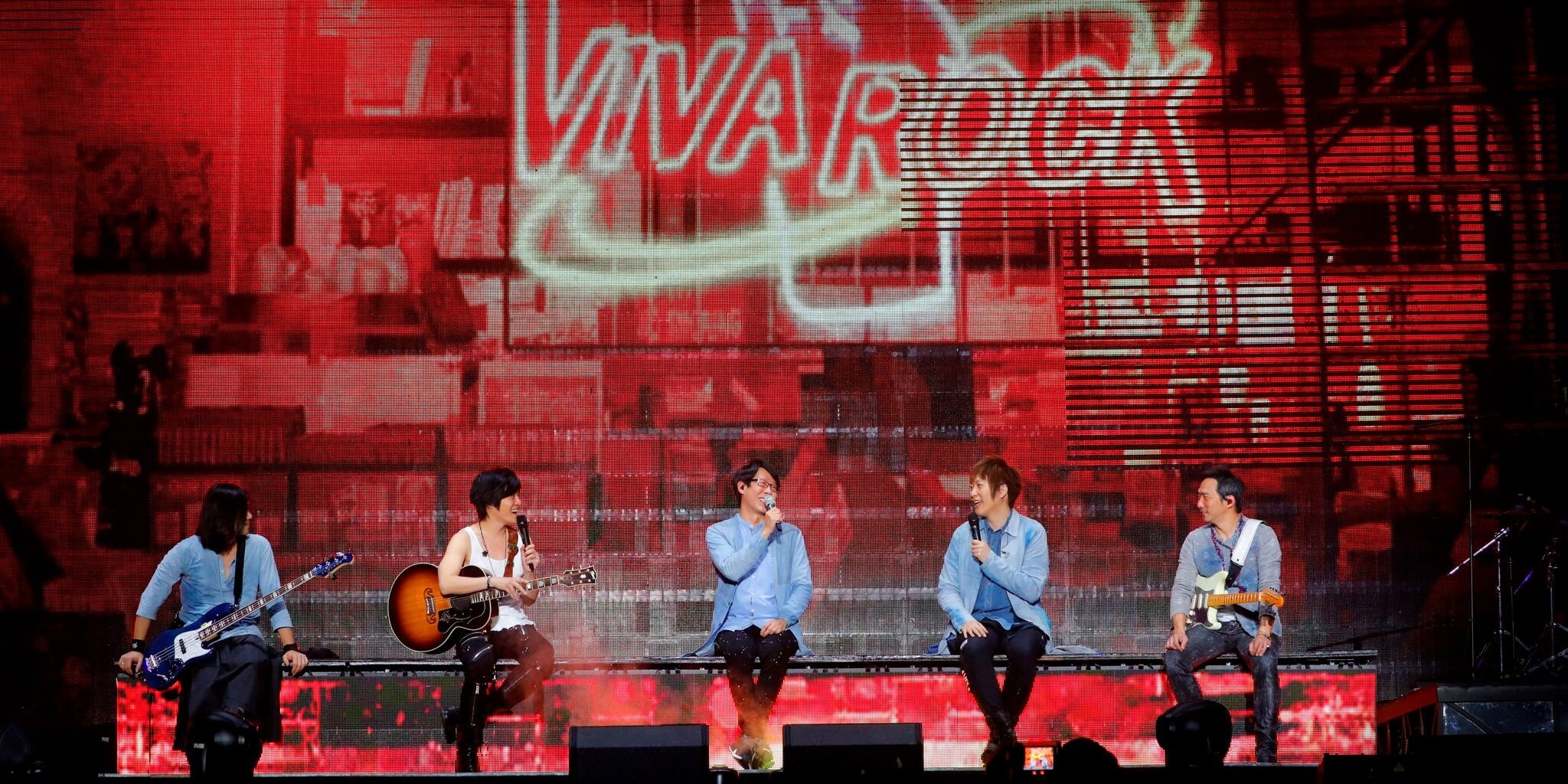 Mayday
Where: National Stadium
When: 2 June
On the final night of their three-day concert engagement in Singapore last month, Taiwanese band Mayday announced they would be returning this year as part of their Life tour, this time performing at the National Stadium. Unlike their three-day residency at Singapore Indoor Stadium last December, Mayday have only booked one night. Good news? The National Stadium seats 55,000. Tickets go on sale 6 January.
---
Where: The Star Theatre
When: 12 June, 8pm
The One Direction alum took to Twitter in October last year to announce his Asian tour — which include dates in Singapore, Manila and Japan. After a surprise appearance on our shores last July, Niall's bringing his full show for eager fans.
---

Celine Dion
Where: Marina Bay Sands Grand Ballroom
When: 3 and 4 July
Dion has been a legend in pop music since her claim to fame in the early '90s when she landed the opportunity to perform on the title track of Disney's Beauty And The Beast, and the signature song off the 1997 blockbuster Titanic. Since then, she has gone on to garner critical acclaim, especially for her 1996 album Falling into You.
Fans can expect Dion to belt out hit such as 'My Heart Will Go On', 'Because You Loved Me', 'Beauty And The Beast' and more during her performances over the tour.
Comments
Sponsored By Bandwagon